Meet the Filmmakers in Wellington
Wednesday 10 July 2019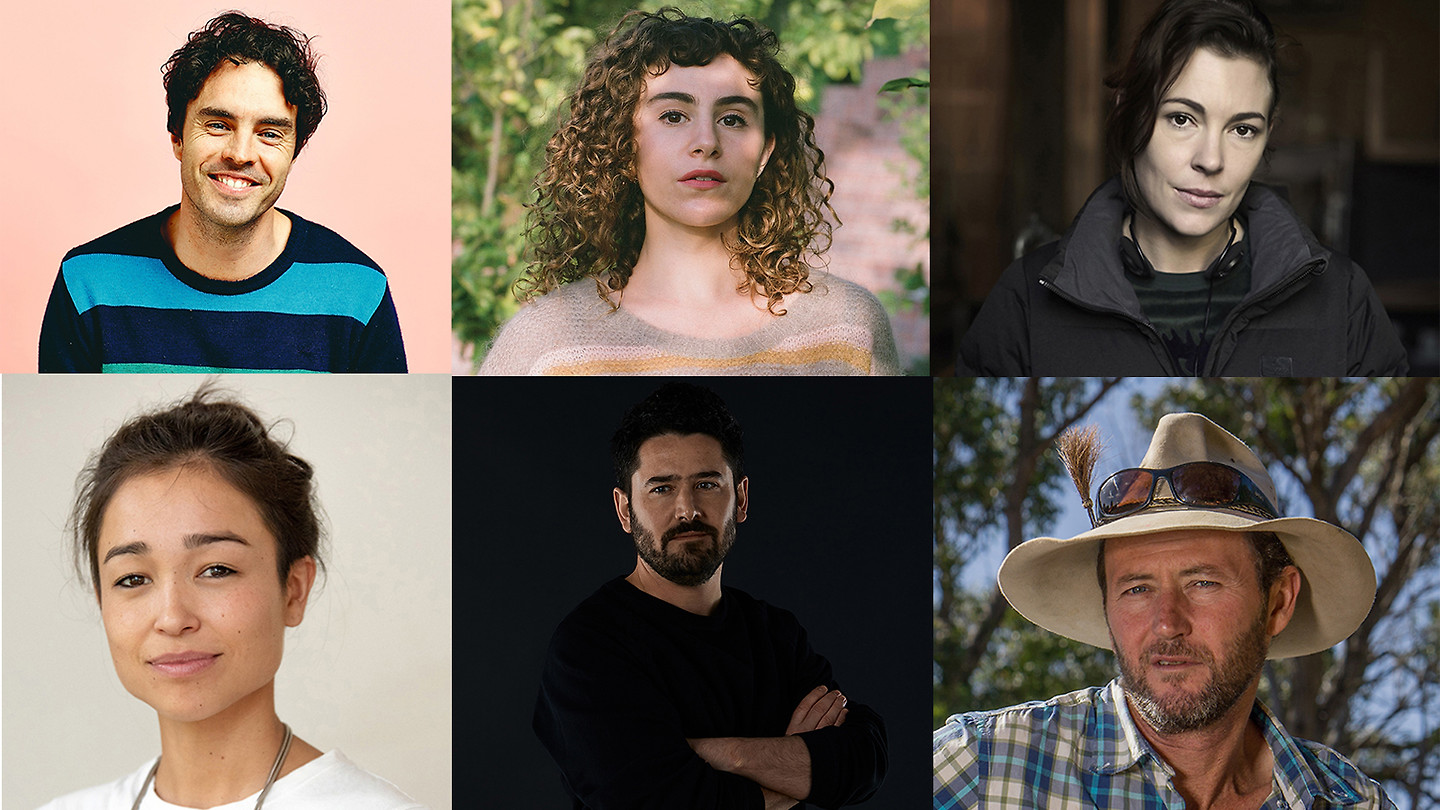 This year we welcome six international guests to NZIFF in Wellington, including Australian actor, writer and director Mirrah Foulkes (Judy & Punch); actor turned documentarian Damon Gameau (2040); sci-fi horror specialist Lorcan Finnegan (Vivarium); and social justice-focused director Maya Newell (In My Blood It Runs). These filmmakers will introduce their films and answer questions following the screening of the sessions below.
We recommend booking your seats early for these fantastic Q+A sessions, and bringing your best questions, of course.
Damon Gameau for 2040
Damon Gameau is a familiar face to New Zealand audiences; he was a festival guest when his debut feature, That Sugar Film¸ screened here in 2015 as part of NZIFF's Autumn Events. The film went on to win Best Documentary at the Australian AACTA Awards. Australian-born Gameau is also an actor, producer and presenter, with credits in feature films including The Tracker and Balibo (NZIFF09), and television series such as Underbelly, Secrets and Lies and Gallipoli.
His new documentary, 2040, presents positive, practical solutions to the environmental concerns facing the global economy, with a particular view on providing younger generations with the tools and knowledge to survive and thrive by the year 2040.
2040 screening featuring a Q+A with Damon Gameau
Sun 28 July, 6.00 pm – Embassy Theatre, Wellington
Liza Mandelup for Jawline
Liza Mandelup is a New York filmmaker, currently based in Los Angeles, with a background in photography and short form commercial film work. She has been a long-time coordinator with online platforms such as Vogue, Nowness, i-D and Dazed.
She recently won the US Documentary Special Jury Award for Emerging Filmmaker at Sundance for her debut film, Jawline. Filmmaker Magazine featured her as one of '25 New Faces of Independent Film'. Charting the rise of aspiring star Austyn Tester, Liza Mandelup's dreamy feature-length debut is a stranger-than-fiction portrait of wannabe online influencers.
Jawline screenings featuring a Q+A with Liza Mandelup
Sat 3 Aug, 3.30 pm – Soundings Theatre, Te Papa, Wellington
Sun 4 Aug, 5.30 pm – Roxy Cinema, Wellington
Mirrah Foulkes is an Australian actor, writer and director. Prior to her feature film directorial debut, she made three award-winning short films; the latest, Trespass, received its international premiere at the Toronto International Film Festival, and won the Erwin Rado Memorial Award for Best Australian Short Film at the Melbourne International Film Festival. Foulkes' acting credits include Top of the Lake, Animal Kingdom, Sleeping Beauty, The Crown and The Turning. Judy & Punch sees Foulkes reinterpret the story of the famous 16th century puppet show into a fierce, darkly comic and epic female-driven story of revenge.
Judy & Punch screenings featuring a Q+A with Mirrah Foulkes
Mon 29 July, 6.15 pm – Embassy Theatre, Wellington
Tue 30 July, 12.45 pm – Embassy Theatre, Wellington
Maya Newell is an Australian filmmaker with a focus on social impact documentary. Premiering at Hot Docs 2019, her latest feature, In My Blood It Runs, was developed via Good Pitch Australia and selected for the Sundance Institute Documentary Fund. She directed Growing Up Gayby for the ABC in 2013, which evolved into her first feature documentary, Gayby Baby (2015). The film broke cinema-on-demand records in Australia and was nominated for an ACCTA award.
Told from the perspective of an insightful 10-year-old Aboriginal boy, sensitive documentary In My Blood It Runs considers the value of an education that balances the integrity of indigenous lifeways against persistent colonisation.
In My Blood It Runs screenings featuring a Q+A with Maya Newell
Mon 29 July, 4.00 pm – City Gallery Wellington
Tue 30 July, 8.00 pm – City Gallery Wellington
Lorcan Finnegan for Vivarium
Lorcan Finnegan is an Irish writer, director, photographer and editor. He studied graphic design in Dublin before moving into animation and live action filmmaking. He has written and directed many award-winning short films, TV commercials, comedy sketches and music videos. His supernatural short film Foxes premiered at SXSW in 2011, screened in competition at Tribeca and at the London BFI, and picked up an IFTA for Best Short.
Vivarium, his second feature and third collaboration with writer Garret Shanley, premiered at this year's Cannes Critic's Week and won The Gan Foundation Distribution Award. Jesse Eisenberg and Imogen Poots' goal of becoming homeowners veers into strange and sinister territory in this smart and unexpected sci-fi horror.
Vivarium screenings featuring a Q+A with Lorcan Finnegan
Wed 31 July, 8.00 pm – Roxy Cinema, Wellington
Thu 1 August, 3.30 pm – Roxy Cinema, Wellington
Wellington audiences will also get an opportunity to go behind-the-scenes of Catherine Scott's Backtrack Boys. The film tracks Bernie Shakeshaft's mission to heal the most damaged and marginalised Australian boys through training dogs for show jumping. Bernie stops by in Wellington at The Roxy to discuss the film.
Backtrack Boys screenings featuring Q+A with Bernie Shakeshaft
Fri 9 Aug, 6.15 pm – Roxy Cinema, Wellington