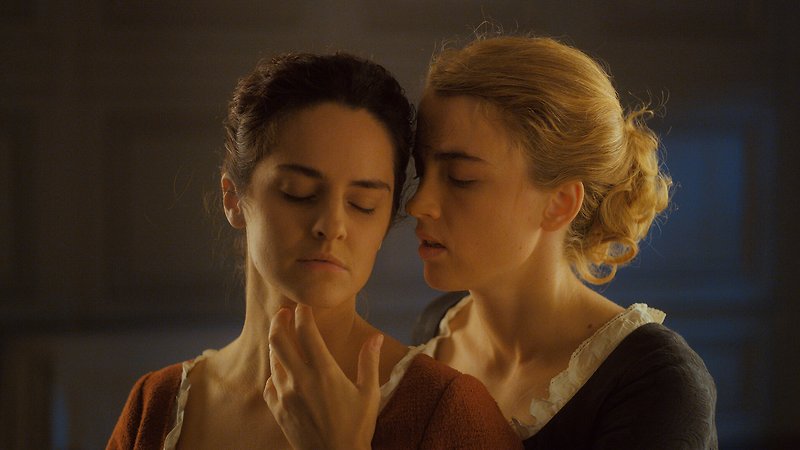 Portrait of a Lady on Fire
2019
Portrait de la jeune fille en feu
Between Water Lillies, Tomboy and Girlhood, outstanding French director Céline Sciamma has explored notions of gender and identity, especially for adolescent or younger girls, through a distinctively female prism. As diverse as her films have been, all of which have screened at NZIFF, none prefigured her ravishing and bewitching Portrait of a Lady on Fire, considered by many as the best film in competition at Cannes.
In a radical departure from her earlier work, Sciamma ventures back to the late 1700s and to majestic coastal Brittany to recount the tale of Marianne and Héloïse, and of the portrait that engenders their encounter. Marianne, an artist, has been commissioned by Héloïse's mother, a countess, to paint her daughter's portrait. Fresh out of the convent, Héloïse is already betrothed to a Milanese aristocrat, whom she's never met, and the portrait is destined for her future husband as testament to her charms. None too pleased with this custom or her situation, Héloïse has already refused to sit for another portraitist. The countess therefore demands subterfuge: Marianne must pose as a companion to Héloise by day and capture her likeness on canvas from memory at night…
While alert to period detail and historical social mores, the film is no fusty academic reconstruction. It even allows for slight anachronism – Marianne's brushwork is not typical of the time, and the intermingling of classes seems from a more modern era. But this intricately composed work anchors its truth in poetic realms. Gazes intersect and behold, passions ignite, and desire etches the bodies, hearts and souls of lovers whom society's dictates will irrevocably force apart. — SR
"Five years after Girlhood, writer-director Céline Sciamma finally returns to directing with a lesbian romance that is a welcome respite from the lazy box-ticking and you-go-girl feminism afflicting much of cinema today…
Héloïse (Adèle Haenel)… is to sit for a portrait, which will be sent to a prospective bridegroom so he can decide if she will become his wife. Marianne (Noémie Merlant), the artist, gets to work, scrutinising the features of her subject. But she isn't the first to have tried to take Héloïse's portrait, and as a model, Héloïse questions this patriarchal dynamic of the looker and the looked-at: when Marianne is looking at Héloïse, the latter is also looking at the former.
As Héloïse sits and Marianne paints, the push-pull dynamic and profound intellectual discussions between them create a spark that will push them to make a move. Defiantly progressive in its perception of love and creation that sees the two parties on an equal footing, Portrait of a Lady on Fire is as poignant as it is invigorating." — Elena Lazic, Seventh Row