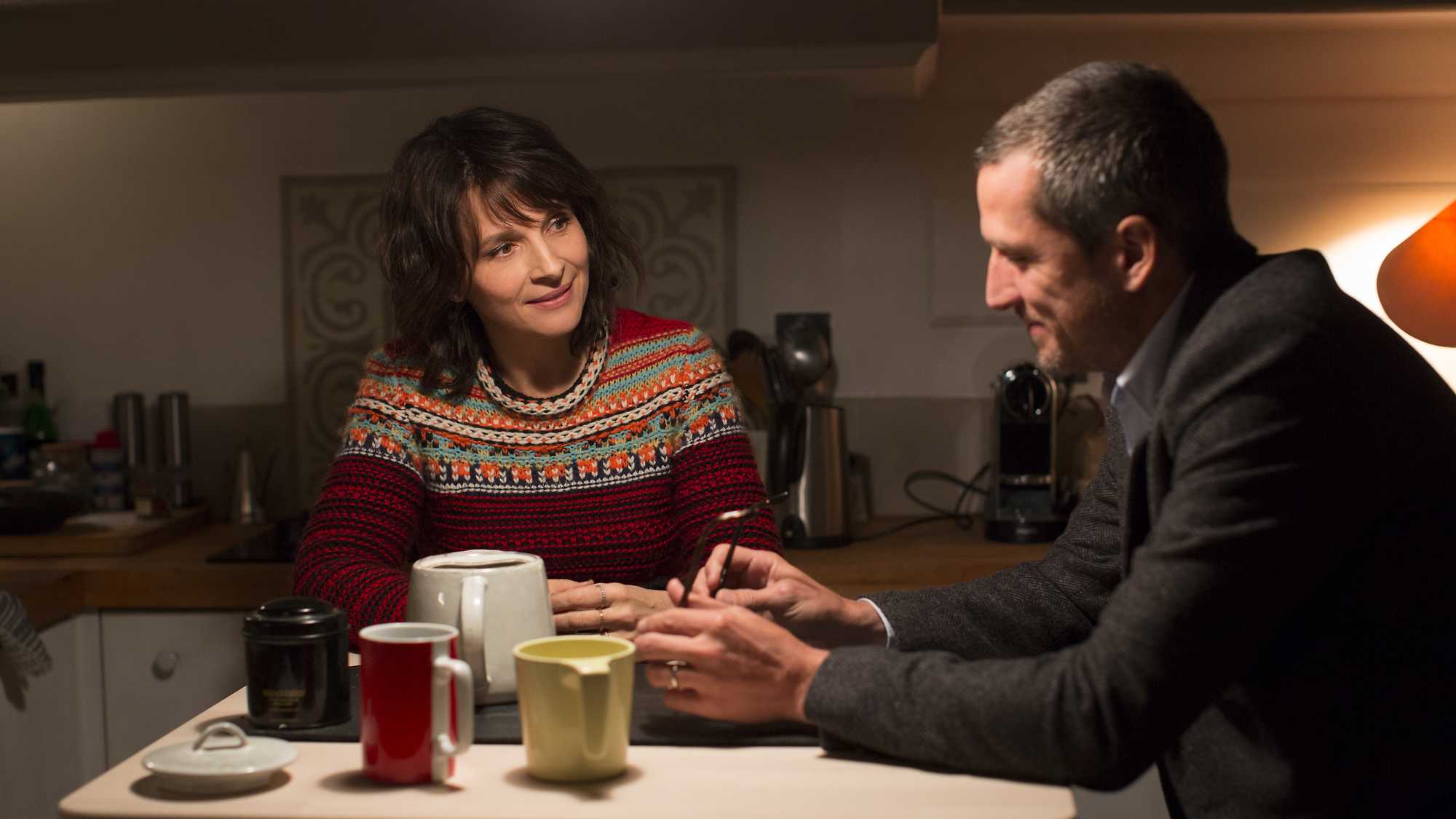 Non-Fiction
2018
Doubles vies
Long-time festival favourite Olivier Assayas (Cold Water, Summer Hours) takes on the contemporary publishing industry in this free-flowing and quintessential French comedy, which puts a new spin on an age-old question: where is the line between truth and fiction?
In this affectionate and knowing portrait of the Parisian intellectual class, publishers and authors debate the literary merits of the tweet, consider the future of the e-book, and – naturally – sleep with people they shouldn't. The latter is particularly ripe material for struggling mid-career writer Léonard (a gloriously unkempt Vincent Macaigne), but his publisher Alain (Guillaume Canet) is tired of Léonard's auto-fiction. Meanwhile, Léonard's unwilling subjects begin to assert their own autonomy.
The French title, which translates to 'double lives', is particularly fitting for Alain's actress wife Selena (Juliette Binoche, reuniting with Assayas after her powerhouse turn in Clouds of Sils Maria). Fed up with being a TV cop – excuse us, 'crisis management expert' – she provides Non-Fiction with both its biggest laughs and its rawest emotion.
"Assayas crafts films of marvelous depths, simultaneously cinematic and literary in the richness of their pleasures... Only actors of the caliber and intelligence of Canet and Binoche can toss off their sparring lines with the ease and conviction of stimulating dinner-party conversations, conveying warmth, brains and fallibility in equal measure: you want to join in the discussion around the table, hoping you can keep up." — Jay Weissberg, Variety