International Guest Curators at NZIFF
Thursday 30 April 2020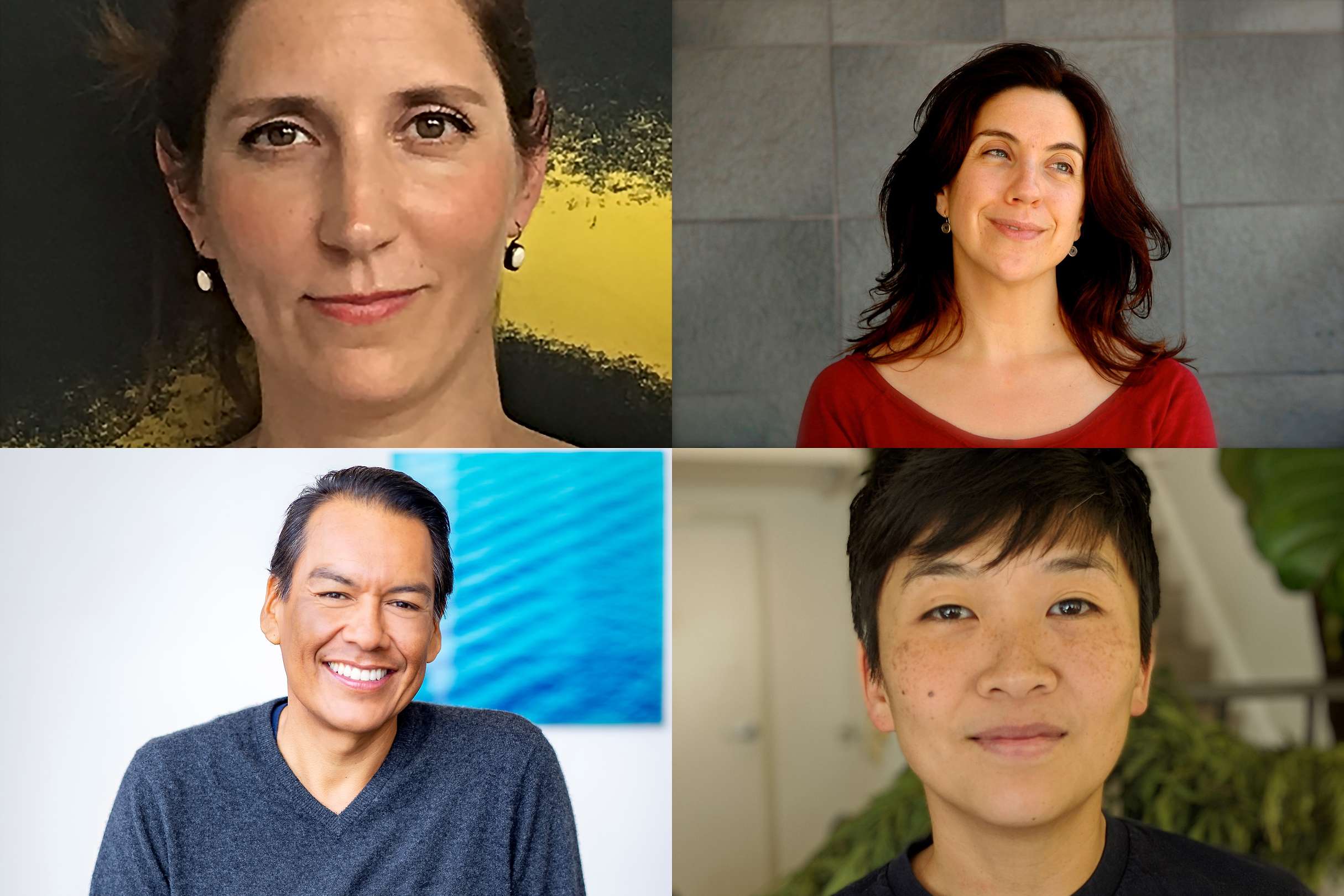 During lockdown we've continued to work on this year's festival programme in earnest from our homes – both here in New Zealand and around the world.
Bringing the 2020 edition of NZIFF to life is a team of programmers led by Festival Director Marten Rabarts; newly promoted Head of Programming Michael McDonnell; Paris-based Programmer Sandra Reid; specialist programmers Nic Marshall (For All Ages), Ant Timpson (Incredibly Strange) and Malcolm Turner (Animation NOW!); and new for 2020, a quartet of international guest curators.
The four international guest curators joining us are: Argentinian film producer and Venice Film Festival programme consultant Violeta Bava; American curator and creative producer Alesia Weston, whose track record includes Sundance International and the Directorship of Jerusalem Film Festival; film consultant and programming associate for Toronto International Film Festival Vicci Ho; and Director of Sundance Institute's Indigenous Program Bird Runningwater.
"We are excited to introduce our guest curators for the 2020 Festival. These four curators are highly respected programmers globally and we are delighted to be able to draw on their knowledge of specialised territories and their diverse backgrounds to enrich this year's programme," Rabarts says.


BIOGRAPHIES
Violeta Bava worked at Buenos Aires International Film Festival (BAFICI) for 20 years as Film Programmer and Founder and Co-Director of BAL, a leading co-production market for Latin American films. She was Professor of Cinema Aesthetics and Ethics at Centro de Investigación Cinematográfica (Buenos Aires) for more than 10 years.
Bava has a background in training and development and has worked as film consultant and production tutor for several funds, organisations and festivals worldwide. She has worked at the programming team of Bratislava International Film Festival, has collaborated for three editions with Locarno International Film Festival at the Open Doors Programme and was part of the Advisory Board of Torino Film Lab. She has played a key role in the development of initiatives devoted to support filmmakers and producers in the Latin American region including Puentes workshop in connection with EAVE, Produire au Sud Buenos Aires in collaboration with 3 Continents Film Festival (Nantes), 3 Puertos Cine (with AustralLab and Cinemart – IFF Rotterdam) and BAL goes to Cannes with Marché du Film – Cannes Film Festival. Since 2012, Bava has been the Latin American Consultant for Venice International Film Festival.
In 2017 she became part of the Programming team of IFF Macau and currently is the Co-Head of the Industry at Visions du Réel (International Film Festival Nyon) and Head of Studies at FeatureLab – Torino Film Lab. Founder of Ruda Cine, among other films, she has produced Too Late to Die Young, by Dominga Sotomayor (2018, Best Director Award at Locarno); Eduardo Williams' debut feature The Human Surge (2016), winner of Pardo d'Oro for Best Film; and Abrir puertas y ventanas (2012), by Milagros Mumenthaler, winner of Pardo d'Oro for Best Film, Pardo d'Argento for Best Actress and FIPRESCI Award at Locarno Film Festival.


Alesia Weston is a curator, programmer and creative producer, and is currently the codirector of Starfish, an accelerator for Creators of Color in the USA.
For a decade, she ran Sundance Institute's International Feature Film Program where she spearheaded the labs and grants program for emerging filmmakers from the Middle East, Latin America, Europe and Asia. She also shepherded US writers and directors through the Sundance/NHK and Sundance/Mahindra Filmmaker Award Programs. Weston was Executive Director of the Jerusalem Film Festival, the Jerusalem Cinematheque and National Archives, where she oversaw the international film festival, grant and educational programs for artists and year-round programming.
Weston also served as Special Advisor and Programmer for the Beirut International Film Festival. She is currently a consultant for international and US-based filmmakers and an advisor to arts programs and institutions. She is a regular mentor at labs from Toronto to New Zealand. She is a founding member of the Advisory Boards of the Torino Film Lab and Jerusalem International Film Lab.


Vicci Ho has worked as a festival curator for a variety of international film festivals, including as Director of Hong Kong Lesbian and Gay Film Festival; Assistant Director of San Francisco Asian American Film Festival (now CAAMFest); Programming Associate for Toronto International Film Festival; and as Asian film consultant for San Francisco International Film Festival, Seattle Film Festival, Zurich Film Festival and Toronto Reel Asian International Film Festival. She has sat on juries at the Berlinale, SFIFF, Outfest and Hawaii International Film Festival. After completing her Masters degree at ITP/NYU, Vicci worked in tabletop games, and is one of the creators of upcoming card game 'Battle of the Boy Bands'.


Bird Runningwater belongs to the Cheyenne and Mescalero Apache peoples, and was reared on the Mescalero Apache Reservation in New Mexico. Since 2001 he has led the Sundance Institute's investment in Native American and Indigenous filmmakers while building a global Indigenous film community. Based in Los Angeles, California, Runningwater serves as the Director of Sundance Institute's Indigenous Program and also co-leads the Institute's Diversity and Inclusion work across the organisation. He is a graduate of the University of Oklahoma, and he received his Master of Public Affairs degree from the University of Texas at Austin's Lyndon B. Johnson School of Public Affairs. In Time Magazine's 2019 Optimist Issue, Runningwater was listed among '12 Leaders Who Are Shaping the Next Generation of Artists'. Most recently he was invited to become a member of the Academy of Motion Pictures Arts and Sciences (AMPAS), the organisation behind the Oscars.