Jane Campion NZ's Best Guest Selector
Wednesday 29 May 2019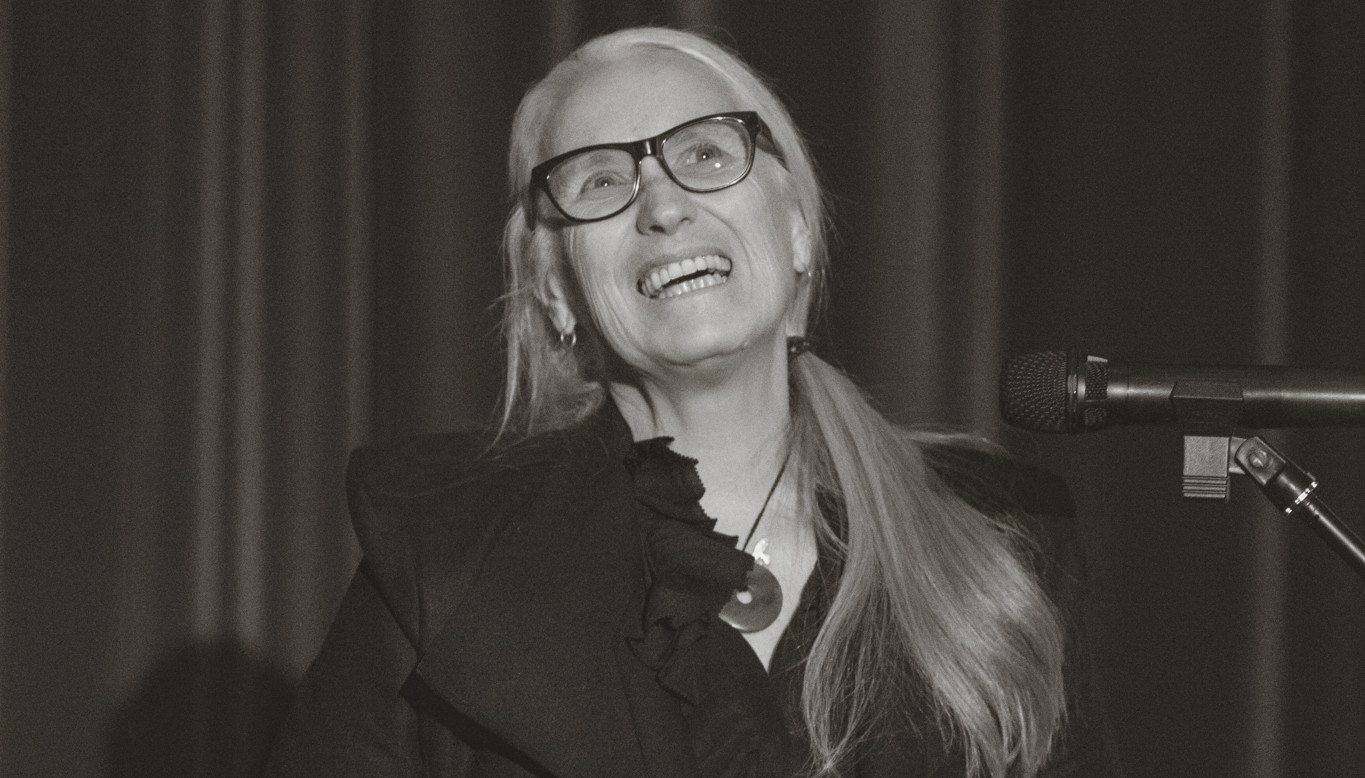 Jane Campion, a New Zealand film veteran and recipient of prestigious film awards, has accepted our invitation to be Guest Selector for the New Zealand's Best short film competition.
Six shorts from Aotearoa will premiere in Auckland, Wellington, Dunedin and Christchurch, with audiences in Auckland and Wellington able to vote for their favourite short from Campion's shortlist. The role of Guest Selector has been filled most recently by filmmakers Leon Narbey (2018) and Gaylene Preston (2017).
Jane Campion, a celebrated Kiwi director, producer and screenwriter, holds the title of the only female director to be awarded the prestigious Palme d'Or at the Cannes Film Festival in 1993, as well as one of four women to be nominated for Best Director at the Academy Awards, in 1994 for The Piano. Having studied at the Australian Film Television and Radio School, Jane has gone on to win a plethora of awards and to direct a dazzling range of projects including her Palme d'Or-winning short film Peel (1982), The Portrait of a Lady (1996) and Bright Star (NZIFF09). She executive produced, co-wrote and co-directed Top of the Lake (2012), a lauded mini-series for the BBC and Sundance Channel. The second series, China Girl (NZIFF17), also received critical acclaim.
Our Short Film competition received 91 submissions this year, of which a shortlist of 12 was handed to Jane for her consideration. "It was moving and invigorating to watch [these] and experience their energy, raw talent, and the occasional truly sophisticated achievement," she said.
The New Zealand's Best short film finalists this year will be eligible for four prizes. It's great news that the Australasian distributors Madman Entertainment will support their title award, the Madman Entertainment Best Short Film Award, for another year, for which they have generously donated a $5,000 cash prize. This winner will be chosen by an NZIFF-appointed three-person jury in conjunction with Madman.
The Audience Choice Award is voted in by Auckland and Wellington New Zealand's Best audience members. Invited to rank the finalists, the film that receives the highest rating will win a 25% share of the box office takings from the New Zealand's Best screenings in the four main centres. In 2018 this prize was $4,800.
The Creative New Zealand Emerging Talent Award is a cash prize of $4,000 and recognises a fresh voice: filmmaking that gives life to stories of those less often represented in film, or that speaks to new or existing audiences in different ways. The winner of this award will be selected by the jury.
The Auckland Live Spirit of The Civic Award is a new award to the festival. This award will also be selected by the jury and has a $4,000 cash prize attached.