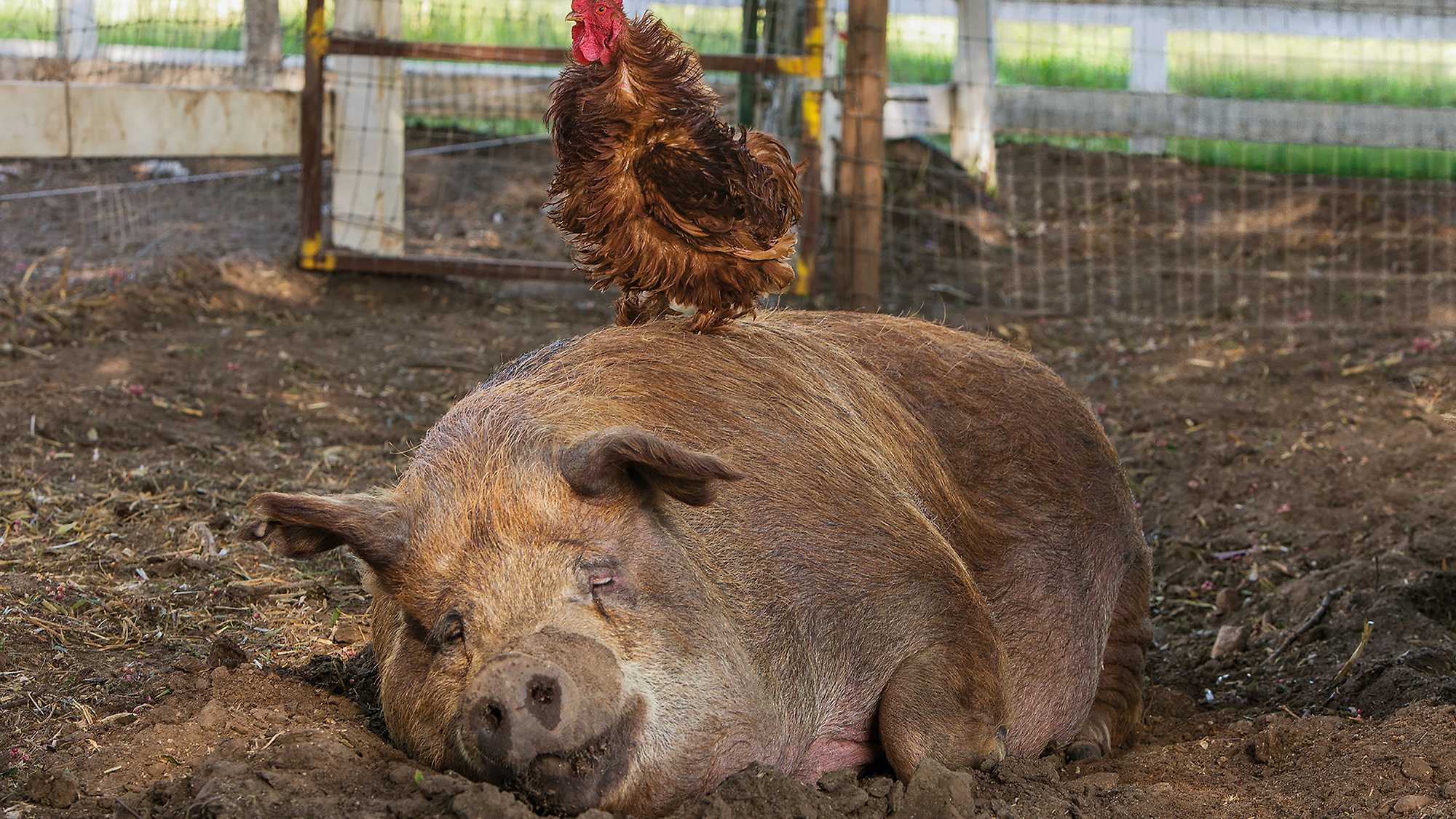 The Biggest Little Farm - Visa Wellington on a Plate SPECIAL EVENT
2018
All tickets $50 (includes vegetarian garden plate paired with non-alcohol beverage served at 8:00pm. Film starts at 8:30pm). Regular NZIFF prices apply for the remaining sessions.
Who hasn't fantasised about ditching their city day job for a simpler life on the land? For John and Molly Chester, this journey begins with a barking dog, but you'll soon wonder if they're the ones who are barking mad.
Faced with eviction from their Los Angeles apartment block because their rescue dog's incessant yapping is driving the neighbours to despair, Emmy Award-winning filmmaker John and his foodie wife Molly head for the foothills of California's Ventura County, where they acquire an 80-hectare avocado and citrus orchard with a history of bank foreclosures. Undeterred by the barren landscape at Apricot Lane Farms, these wannabe farmers set out to regenerate the depleted soil using traditional farming methods.
What follows is a fairy tale, of sorts, complete with evil rogues (murderous coyotes, gobbling gophers and a squadron of fruit-filching starlings) and a fairy godfather in self-proclaimed soil guru Alan York, a man who is either a biodynamic gardening genius or an idealistic crackpot with an evangelical belief in the powers of worm poo. Spoiler alert: he's smarter than he looks.
Eight years in the making, this is a feel-good tale of the triumph of eco-philosophy over agri-practicality. With its gentle pace, captivating cinematography and an impossibly cute supporting cast of snail-scoffing ducks, fluffy sheep dogs and a very fertile sow named Emma, The Biggest Little Farm reminds us all that nature needs our nurture. A restorative pleasure, and one of the most delightful biggest little documentaries you'll see this year. — Lynda Hallinan