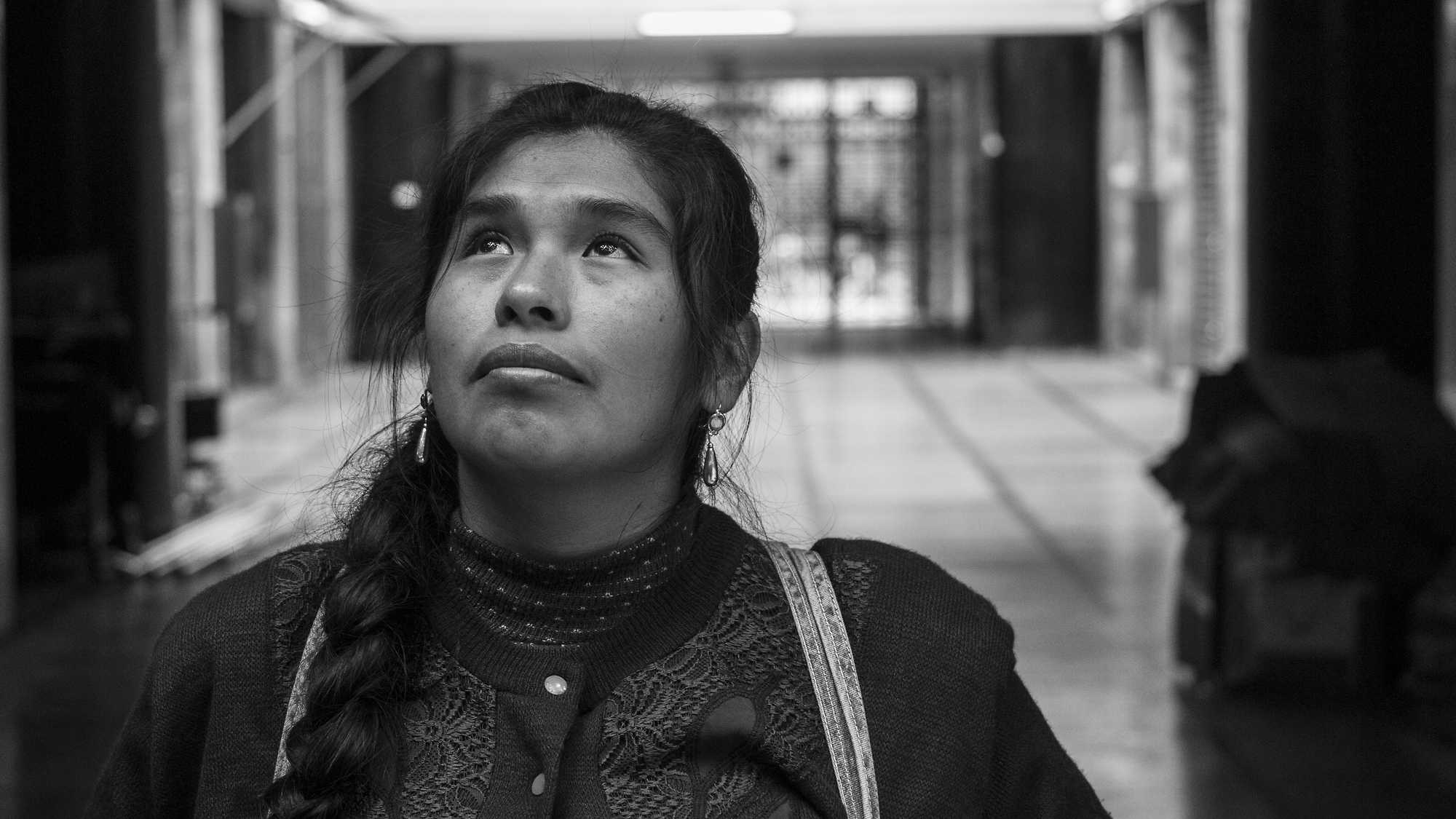 Song Without a Name
2019
Canción sin nombre
In 1980s Peru, Georgina, an indigenous woman, is lured to an anonymous maternity clinic by the promise of free care, but after giving birth, her baby is stolen and the clinic promptly vanishes. With the country in the midst of economic and political upheaval, only a young journalist is willing to help in her desperate search.
"The premise of Song Without a Name is at once fact-based and the stuff of shadowed, surreal nightmares, and Peruvian writer-director Melina León's artfully affecting debut feature splits the difference: Earthy with social detail from a despairing period of Peru's recent history, it's also shot, scored and styled like the most beautiful of bad dreams.
The film's wistful, elegiac tone, immaculate monochrome cinematography and compassionate focus on disenfranchised indigenous women will inevitably prompt surface-level comparisons to Alfonso Cuarón's Roma… But León's far more modestly scaled Latin American period piece is entirely its own film, meshing vérité-style technique with passages of dark, folkloric reverie, as its characters' investigation of a single kidnapping spirals into a heady vortex of institutional corruption.
[Cinematographer] Inti Briones' imagery is a constant marvel, whether finding the poetry in hailstones bouncing off asphalt or silhouetting Georgina's daily, mountainous commute in long shot, like storm-blown frames of shadow theater. Yet her struggles are never daintily aestheticized; short but stately, Song Without a Name dreams and dramatizes historical tragedy with a suitable sense of sorrow." — Guy Lodge, Variety