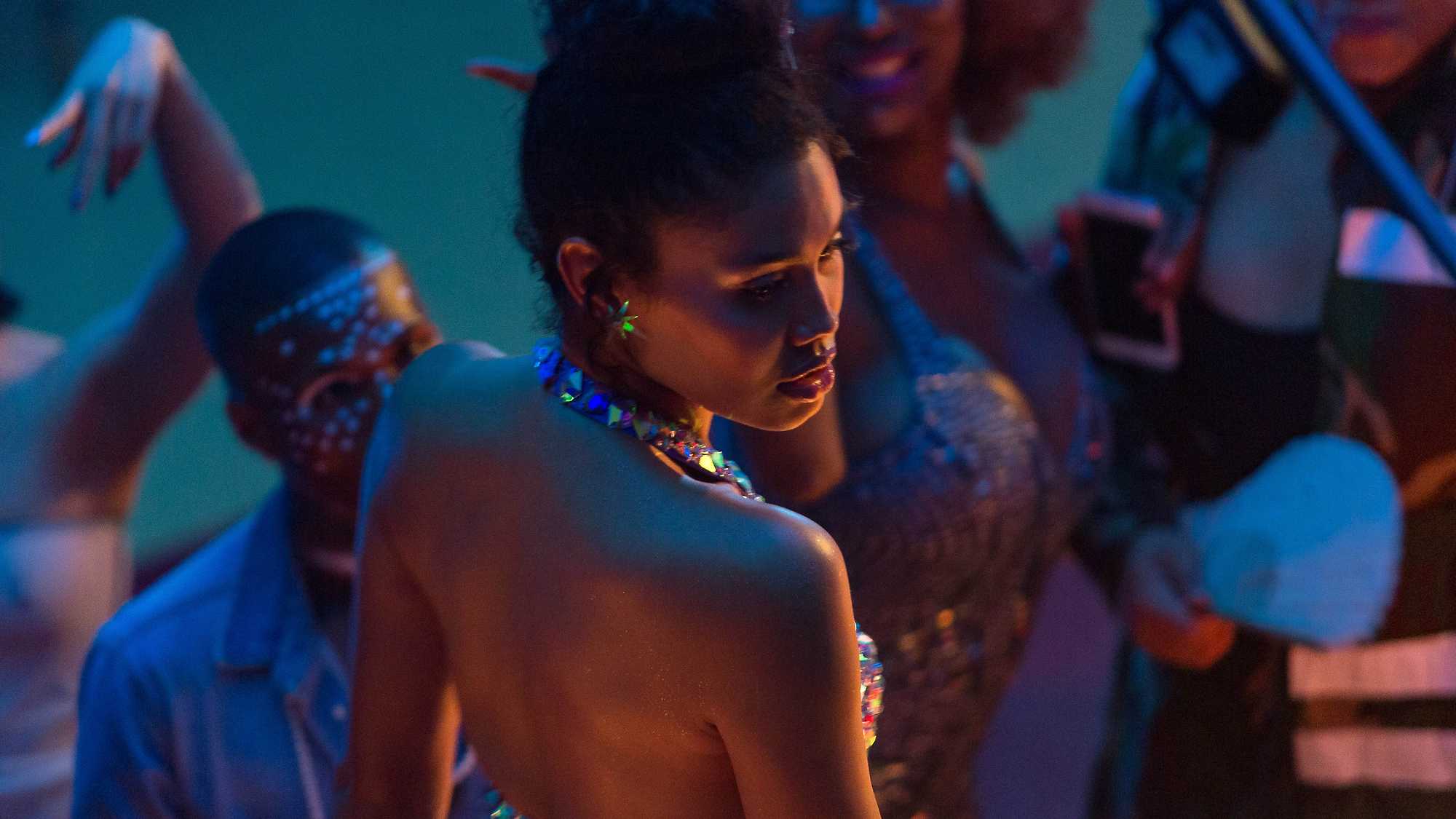 "Here is a heartfelt and unexpected love story from the streets of New York City by first-time writer-director Danielle Lessovitz, a film-maker interested in intimacy; she gets her camera in close to faces and bodies.
The title refers to the Port Authority bus terminal, an often grim place of unhappiness and loneliness, where those arriving with little or nothing – transients and the homeless – first experience the cruelty of the big city.
Fresh off the bus from Pittsburgh is Paul [Fionn Whitehead]… who has naively trusted that his half-sister – whom he has never met – will be there to take him in. Of course, she is nowhere to be seen and he is confronted with the reality of homelessness…
A faintly sinister and predatory guy called Lee (McCaul Lombardi) saves Paul from being beaten up on the subway, and gets him a place in a hostel… Through the hostel, Paul makes the acquaintance of Wye, who is a dancer and part of New York's Kiki ballroom scene – a carnivalesque LGBT club culture that evolved from voguing. Paul is captivated by the beautiful and charismatic Wye, but unable to cope with his feelings when he grasps that she is transgender. (Wye is played with charisma and style by the transgender dancer and model Leyna Bloom.) Lessovitz conveys the pure, painful and absurd muddle when Paul confronts Wye with what he feels is her deception: he angrily tells her he isn't gay, to which Wye, baffled and exasperated, replies that she is not interested in gay men.
Soon Paul has to cope with feelings of worthlessness and self-loathing that run alongside his almost ecstatic sense of romance… Port Authority is vehement, urgent and sensual… [and] is made with storytelling gusto and heart." — Peter Bradshaw, The Guardian
"Bloom is making history as the first transgender person of color to star in a film at Cannes. Her resolute and mesmerizing eyes add not only to the allure but also toughness of Wye's character. The physical chemistry between her and Paul radiates off the screen... Bloom's dancing, as well as the rest of the voguing cast, is fantastic… Lessovitz's film and casting decisions are steps in the right direction, leaving her audience with hope for the future of underrepresented BGLTQ voices in Cannes." — Lucy Wang, The Harvard Crimson