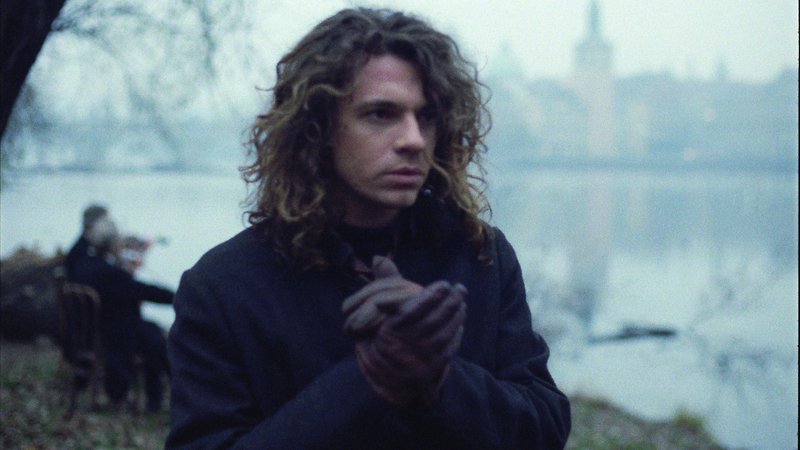 Mystify: Michael Hutchence
2019
This deeply affecting portrait of Michael Hutchence honours the INXS frontman's legacy in the best ways imaginable: through his music, propelled by extraordinary stage charisma; the friends, family and lovers he touched; and a nuanced study of the events leading up to his suicide at the age of 37.
Revelations about the star's head injury and his entanglement with Paula Yates, Bob Geldof and their children, won't be news to fans, however the measure of Mystify's rational approach to the circumstances – which pushes back against the pitiful sensationalism of tabloid media reports – ensures Hutchence's dignity is always in the foreground, and that he gets the documentary he deserved.
"Twenty-two years after Michael Hutchence's death at the age of 37, Richard Lowenstein's documentary… [on] the Australian singer justifies his status as a genuine rock god. The densely woven and worshipfully presented archival footage of the INXS frontman… is a reminder that in terms of wild talent and Dionysian sexiness, he belongs in the same company as Mick Jagger, Jim Morrison, and Robert Plant.
Much more importantly, the film makes a powerful case that, despite a troubled upbringing, Hutchence was not naturally self-destructive… [Through] moving and insightful interviews with his sister Tina, their younger brother Rhett, and… Hutchence's lovers Michèle Bennett (who was his longtime confidante), Kylie Minogue, and Helena Christensen… [it] cautions against treating the Michael Hutchence tragedy as part of a doomed rock star syndrome. In life and death, he carved his own niche, and Mystify is a more than worthy tribute." — Graham Fuller, Screendaily