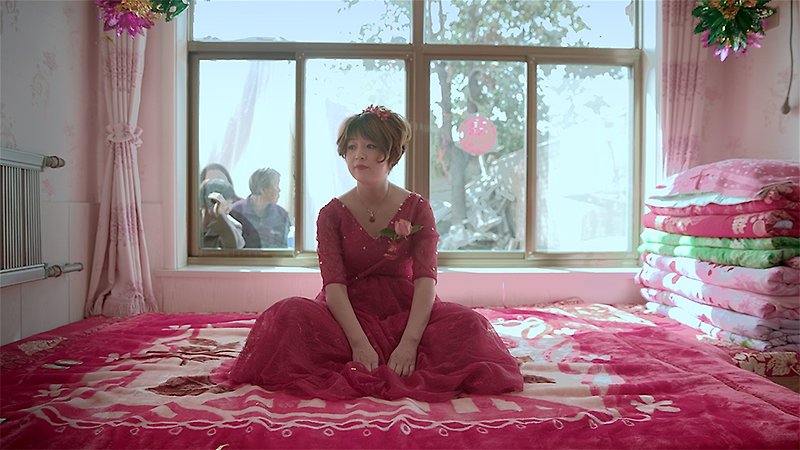 Entering the public lexicon in 2007, 'leftover women' is the official term the Chinese government has reserved for educated women who are unmarried and over the age of 26. Facing incredible pressure from family and society, an entire generation of women are being ostracised for their choice to remain single or are being torn apart by their struggle to find 'The One'.
Directors Shosh Shlam and Hilla Medalia follow three such women – Qiu Hua Mei, Xu Min and Gai Qi – as they attempt to balance family expectation and their own pathways. Though all three women are highly successful in their own right, it means little to their aging parents who are waiting for grandchildren.
Trying their best to relieve the pressure, Hua Mei and Min dutifully attend government-sponsored matchmaking events, creating a public spectacle of their dating life. If that's not the worst of it, Hua Mei is told in no uncertain terms she is not beautiful and is a 'tough personality' by her matchmaker, who insists she is kidding herself if she thinks she is young and of good marrying age. On the other side of the coin, Qi is preparing to marry, but is struggling with opposition to the age difference, even from her younger partner himself. She also admits that her mother may be more excited about the nuptials than she is.
Complementary to this year's Sundance Grand Jury Prize winner, One Child Nation, Leftover Women celebrates the bravery of those who have chosen their own path, while reflecting on the consequences of a patriarchal society that strips women of their autonomy. — Kailey Carruthers
"China's one-child policy has created an untenable situation for many stigmatized single women who are under immense pressure from society, from families afraid of losing face, and from a government desperate to maintain population numbers. Filmmakers Shosh Shlam and Hilla Medalia explore this phenomenon, from the spectacle of awkward public dating contests and government sponsored matchmaking festivals to parents' marriage markets and excruciating family encounters. Leftover Women is a poignant and ultimately hopeful profile of three brave women seeking to define life and love on their own terms." — Mimi Brody, Tribeca Film Festival