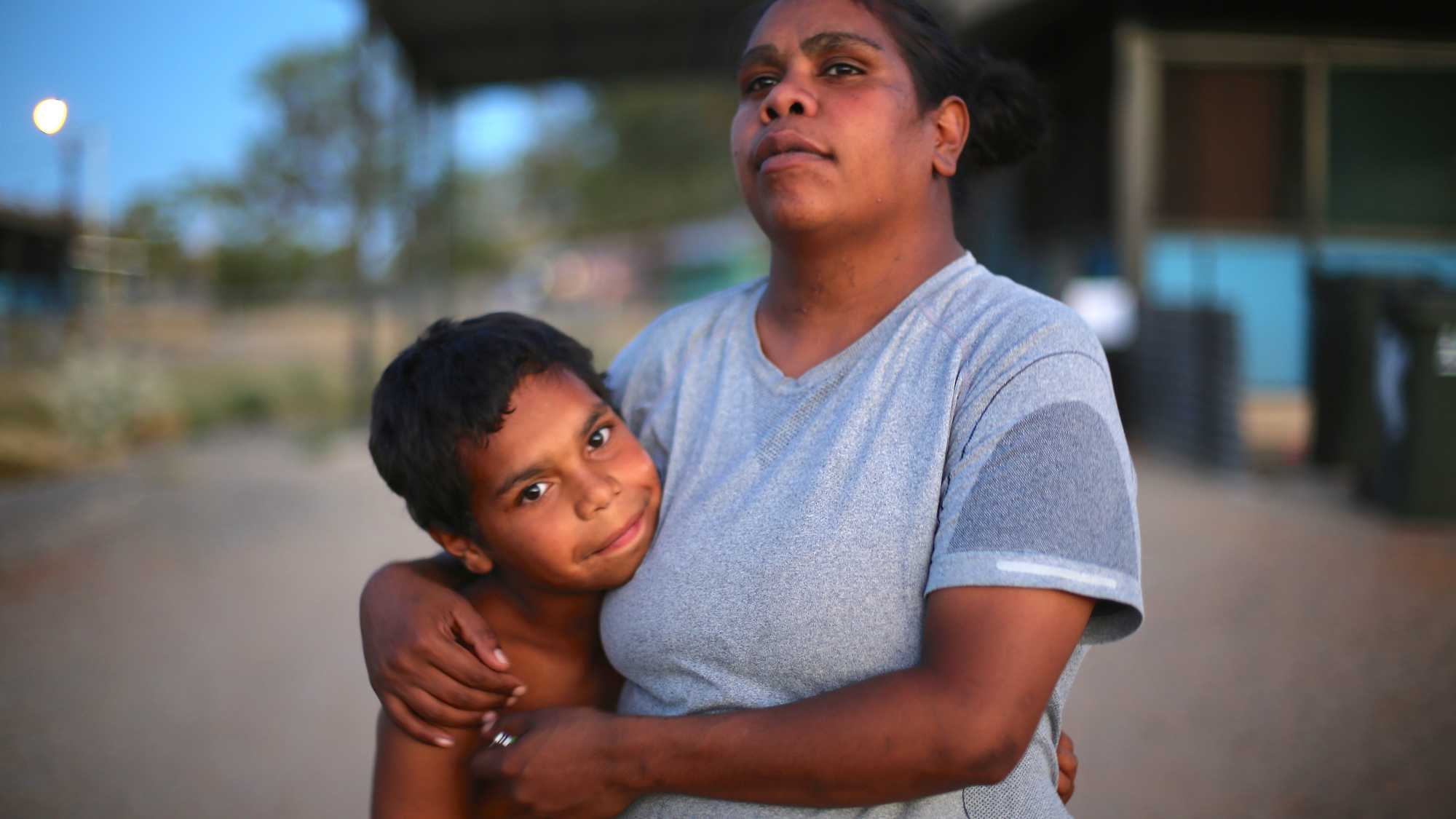 Director Maya Newell's compassionate documentary offers insight into the problematic relationship between the Australian government and Aboriginal families through the intimate experience of 10-year-old Dujuan and his Arrernte and Garrwa whānau.
Dujuan's mother left her homeland so her kids could go to school in Alice Springs; however, in the weekends, she still goes bush. Together with Dujuan's grandmother, she nurtures the boy's gift for hunting and traditional medicine. They are committed to their kids learning Arrernte, their own language, and receiving a balanced education.
Dujuan reveals himself to be an intelligent and astute pupil, but he struggles with an unsuitable education system and is often running away or being suspended. We see a teacher earnestly retelling the story of Captain Cook planting the English flag on Australian soil – and offering a derisive reading of a dreamtime story.
Most of the film is from Dujuan's perspective, some of it even shot by him. While there are occasional bursts of historical context, particularly reports of torture in Don Dale, a Northern Territory juvenile detention centre, the film is intimately located in the landscape of Dujuan's life. "I'm a bush kid," he says. "Before the cars wasn't made, before the house wasn't made, before the whole everything around the world wasn't made, it was just Aboriginals on Australia."
Made in collaboration with Dujuan's family, this is a sensitive, impassioned contribution to the dialogue between persistent colonisation and the integrity of indigenous lifeways. — Chris Kirk