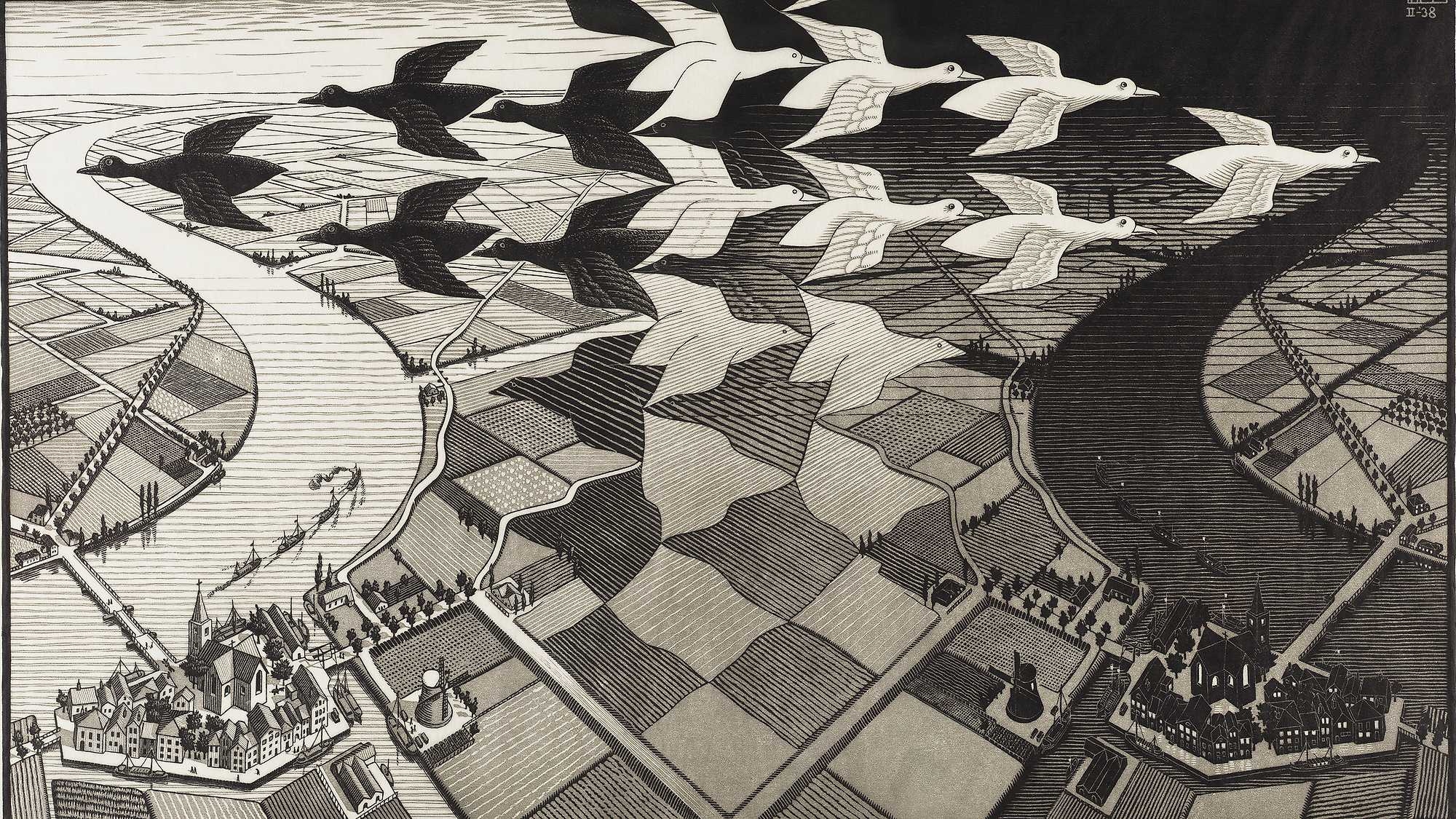 Escher: Journey into Infinity
2018
Escher: Het oneindige zoeken
Although it's highly probable that M.C. Escher, the visionary graphic artist, needs no introduction, this enlightening portrait is sure to reward enthusiasts and those less familiar with his oeuvre.
Escher's artistic universe is explored as if we're seeing it through his own eyes – he 'narrates' the film (voiced by Stephen Fry) via excerpts from his many diaries, letters and notes – and across a cornucopia of his works, many of which have never been shown before. While Escher recounts his life and his constant search to turn his thoughts and musings into visual form and to create the immaculate woodcut prints he could see in his mind's eye, his works float on the screen, animation enhancing their innate movement.
His life's journey also takes us to the places, such as Ravello and Rome, or the Alhambra in Granada, which particularly inspired him. We witness his dogged determination to master drawing technique – he considered that any schoolboy with a little aptitude would be better at drawing than himself – and his work's evolution as mathematical concerns take precedence, leading him to ponder whether what he is creating is even art.
Contributions from two of Escher's elderly sons, among other people, further enrich the profile of this complex and driven man, at times bemused by the vast appreciation his visions on paper engendered and dismayed by the placemats or garish, psychedelic posters they were turned into without his consent, little imagining the enduring influence in popular culture of his imaginings. — SR