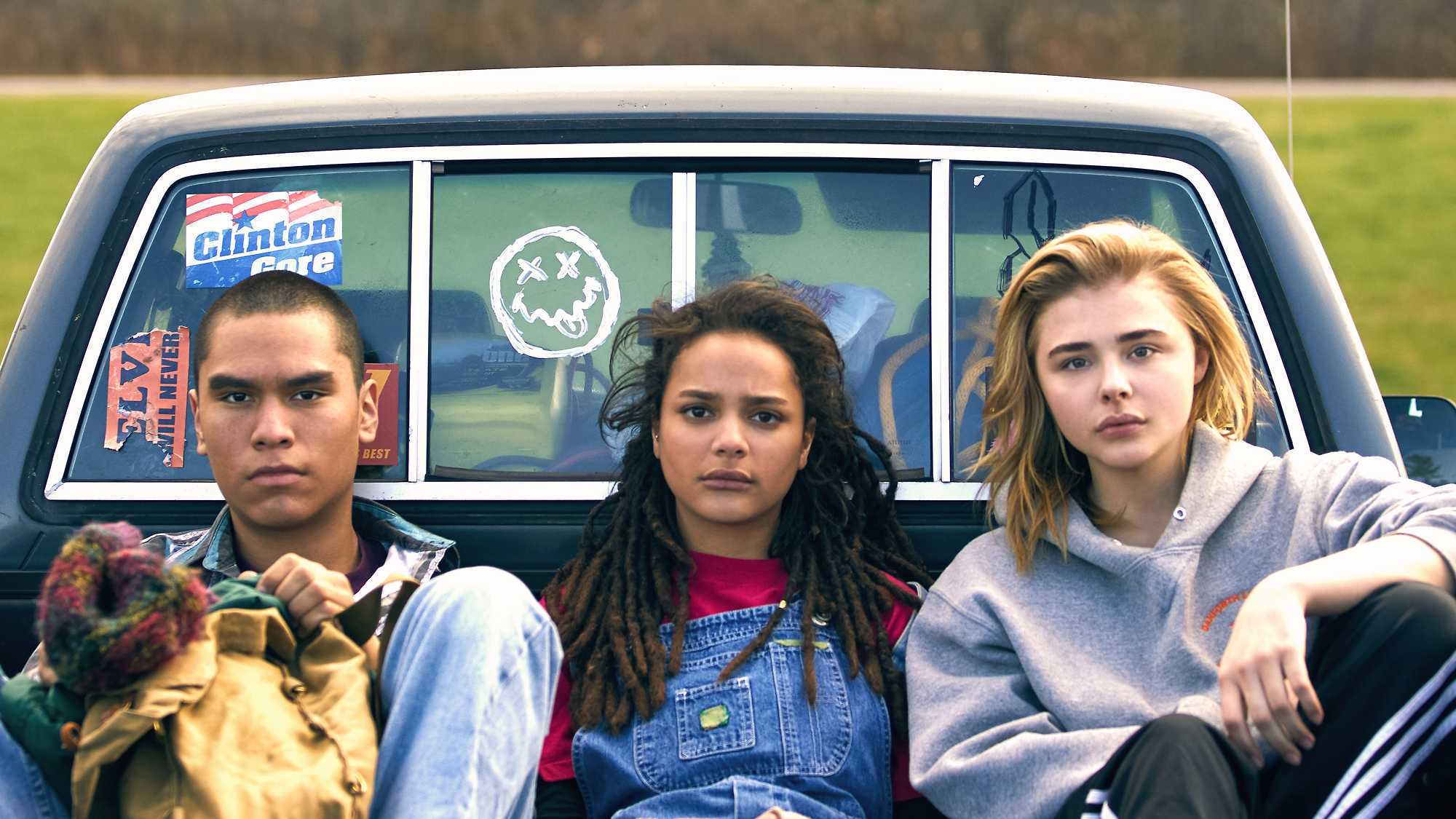 The Miseducation of Cameron Post
2018
It's 1993 in small town America and as Cameron (Chloë Grace Moretz) prepares for prom, Irma Thomas' 'Anyone Who Knows What Love Is' plays over the proceedings. We can sense this is not going to end well. Before the night is over she and her girlfriend Coley are caught getting hot and heavy in the back of a car by Cameron's boyfriend. Just as quickly as passion flared, Cameron is whisked off to God's Promise, a gay conversion camp in remote Montana.
Run by the Nurse Ratched-like Dr Lydia Marsh (Jennifer Ehle), God's Promise works with its 'disciples' to identify the root cause of their same-sex attraction and cure them of their sinful ways. Cameron shares a room with the fully indoctrinated Erin, a young woman whose gender confusion and 'SSA' she enthusiastically confesses stem from her love of sports. Cameron's attempts at fitting into the programme are written all over her face as she searches for the answers they want to hear rather than fighting for her truth.
Never resorting to shocking or confrontational scenes, director Desiree Akhavan keeps the darkness in her material always hovering just on the surface, blossoming with Julian Wass' haunting music direction. While the leaders truly believe they are doing right by these young people, Cameron attempts to come to terms with her 'sins' before realising the truth of her situation.
Featuring strong supporting performances by Sasha Lane (American Honey) and Forrest Goodluck (The Revenant) as the camp's surreptitious rebels, The Miseducation of Cameron Post is an ode to survival and finding your logical family. — Kailey Carruthers