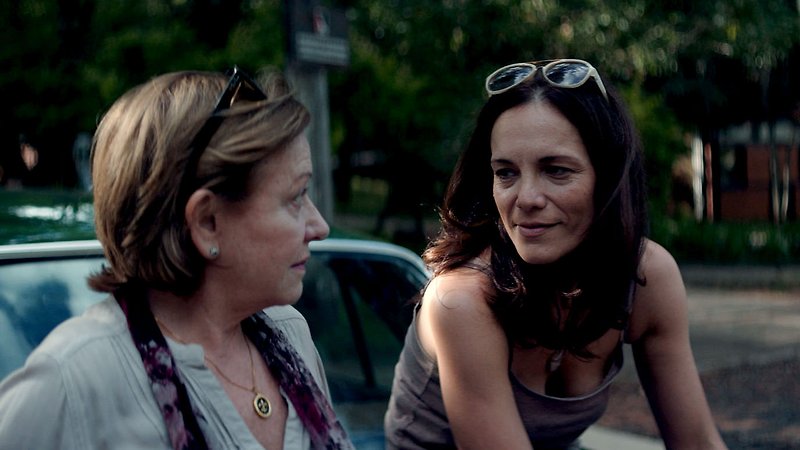 The Heiresses
2018
Las herederas
In a NZIFF abounding with lesbian characters, this richly modulated tale of a couple who have been together for three decades may be the most remarkable. Chela (Ana Brun) and Chiquita (Margarita Irún) have long been living a life of privilege in Chela's family mansion. A crack in the elaborate pattern of their lives becomes apparent when the much worldlier Chiquita is imprisoned for fraud, related, we guess, to keeping Chela in the style to which she is accustomed.
The sheltered Chela must for the first time fend for herself. Barely acknowledging that she's actually doing it, she begins accepting payment from the wealthy dowagers of the neighbourhood when she drives them about in the family car. The breezily confiding daughter of one of her passengers sparks feelings in Chula she'd forgotten she ever knew.
Ana Brun was awarded the Best Actress Award at Berlin this year for her mesmerising performance – and first-time writer/director Marcelo Martinessi took the Silver Bear for "a feature that opens up new perspectives."
"Brun has created one of the most complex, fully fleshed-out over-50 females to ever hit the screen. Though her journey is emotionally captivating, Martinessi persuasively merges her fate with that of a nation, providing a lace draped window in which to pry on a section of Paraguayan society that prefers to cling to the shadows of its past, than embrace the future.
Political unrest, corruption and chronic economic problems have plagued Paraguay since it emerged from the 35-year dictatorship of the late General Alfredo Stroessner in 1989. Martinessi uses the power struggles of a relationship and the oppression of bourgeois culture to ensnare the audience in this world of faded privilege… [He] has created a liberating tale of confinement, self-actualisation and escape." — Patrick Gamble, Cine Vue