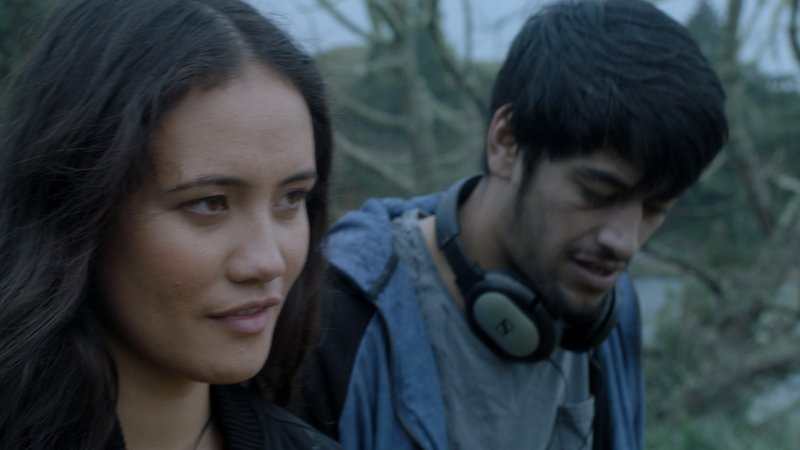 Invoking the skills, cunning and defiance of the legendary tupuna, the title of this stirring film by psychologist and filmmaker Paora Joseph also alludes to the line on a map traced by the bus trip he takes us on from Parihaka to Te Rerenga Wairua (Cape Reinga). The travellers who join this hikoi wairua are five families, four Māori, one Pākehā, each grieving the suicide of someone very close. In the bravest, most sobering of interviews, these five families each gather to tell the story of the person in their midst who took their life.
Joseph conducts and films wānanga with the families as they journey north to release and farewell their loved ones. Addressing the demographic most commonly reflected in our tragic suicide statistics he introduces their fictional surrogate in young Tama (Niwa Whatuira), who observes the suffering of loved ones left behind and comes too late to apprehend that while his pain and anger need not be permanent, death most surely is.
Joseph's film is purpose-built to change attitudes and provoke action. Post-NZIFF, as Māui's Hook travels to selected community venues around the country it will be supported by suicide prevention workshops organised by Māori health providers.
"Māui's Hook is a courageous journey exposing the raw reality of pain, grief and loss for whānau in the aftermath of suicide; yet spiritually uplifting and healing for those involved, and the viewer too. It highlights how the solutions for addressing and preventing suicide in Māori communities, particularly rurally, will come from those Māori communities." — Dr Monique Faleafa, CEO Le Va, Pasifika health provider.