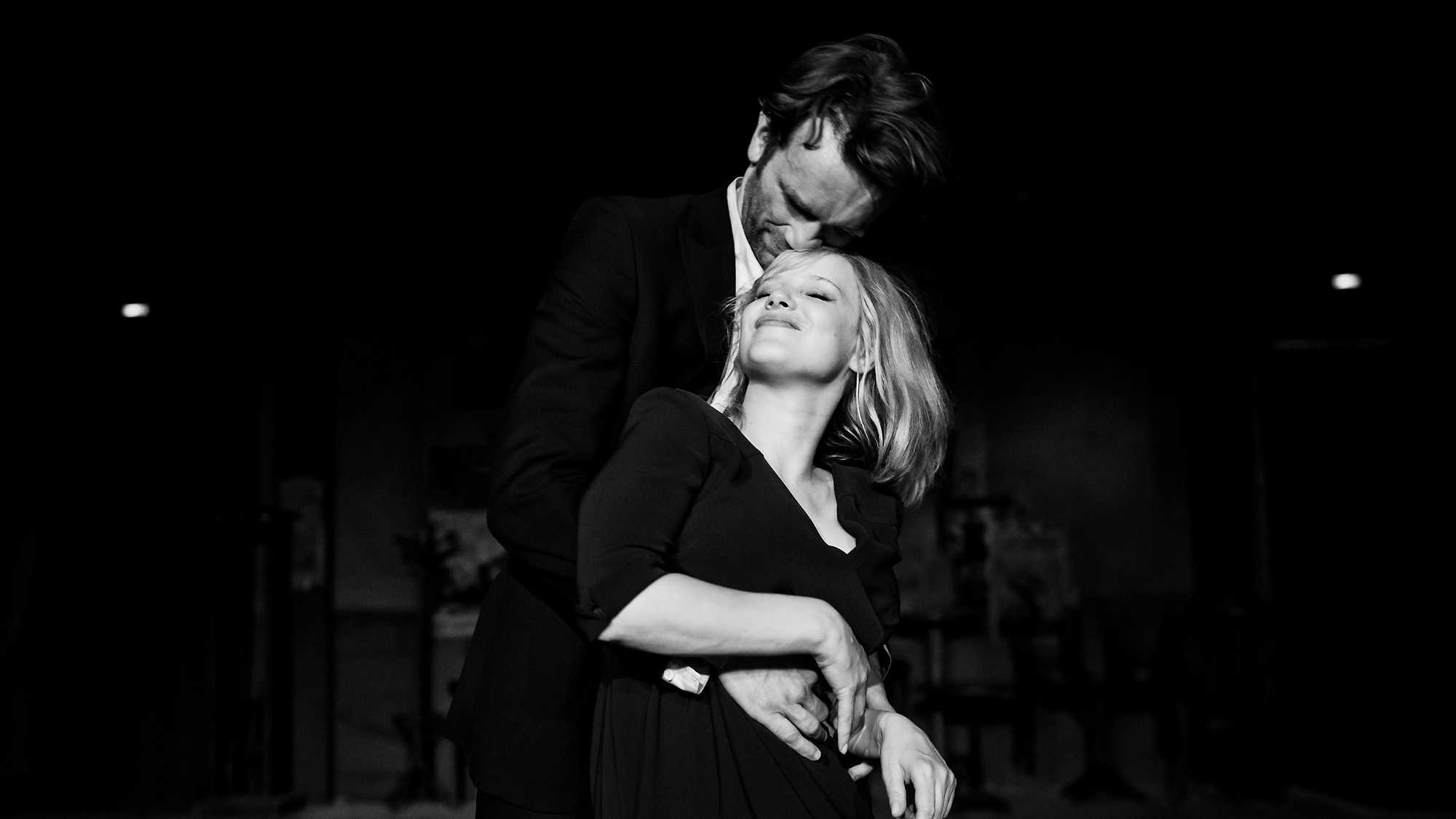 Cold War
2018
Zimna wojna
This dazzling Cannes winner from Paweł Pawlikowski, the director of Ida, feels like the perfect closing night choice: you don't want such glorious filmmaking to end. Pawlikowski whisks his two fatally attracted lovers, a singer and a composer, through myriad, brilliantly evoked musical styles and settings either side of the Iron Curtain – from Stalin-era folk troupes to 1950s Paris jazz bars.
"Portraying a whirlwind, border-hopping amour fou in gorgeous black and white, Paweł Pawlikowski's Cold War won him the Best Director prize. In post-war Poland, pianist composer Wiktor (Tomasz Kot) tours villages with his lover, music teacher Irena (Agata Kukezsa) in search of folk-based talent. At an audition, Zula (Joanna Kulig) cons her way into a duet with a more talented singer. Though Irena tells Wiktor that Zula is just out of prison for stabbing her father, he feels that 'she has something'.
Soon she is a star… When the troupe performs in Berlin, Wiktor askes Zula to cross to the West with him; thereafter many borders are crossed, many lines of fate are broken… jealousies and betrayals flourish and die, but the two continue to attract and repel each other.
Much of the film is a thrillingly seductive musical, shot and edited with the rhythm of dance, but the surface whirl would not fascinate without the luminous presence of Joanna Kulig… The hopelessly unsuited couple are fictionalised versions of Pawlikowski's parents, and through them we experience near equal disenchantment with socialist and capitalist mores. I loved it." — Nick James, Sight & Sound