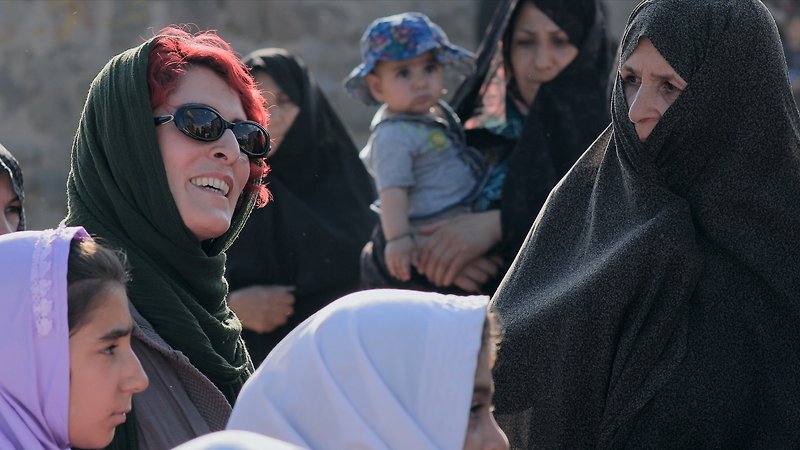 Co-winner of the Cannes Best Screenplay award, 3 Faces is Jafar Panahi's fourth under-the-radar production since the Iranian government hit him with a 20-year travel and filmmaking ban. Panahi was a guest at NZIFF06 with his film Offside.
"An artful, surprising and thrillingly intelligent story about a few women trying to make a difference, forging bonds of solidarity in quiet defiance of the repressive, small-minded men in their rural village…
3 Faces may be modest and low-key on the surface, but its surprises are worth preserving, its insights casually profound. At the heart of the story is a mystery: What happened to Marziyeh (Marziyeh Rezaei), a teenage girl and aspiring actress from Iran's Turkish-speaking Azerbaijan region, who has suddenly gone missing? Before she vanished, Marziyeh, whose family strongly disapproves of her choice of calling, sent an alarming self-shot video to the famed actress Behnaz Jafari (playing herself). Jafari was sufficiently rattled by the footage that she has now come to the girl's village in search of answers, chauffeured by none other than Panahi himself.
Much of this subtly, bracingly pleasurable movie is spent following Panahi and Jafari as they drop in on the villagers and make inquiries… They drive slowly around the hilly, rocky countryside, along winding mountain roads that are often too narrow to accommodate two cars passing each other in opposite directions – a situation that Panahi turns into an ingenious metaphor for a society mired in tradition for tradition's sake, unable to see past the end of its patriarchal nose." — Justin Chang, LA Times