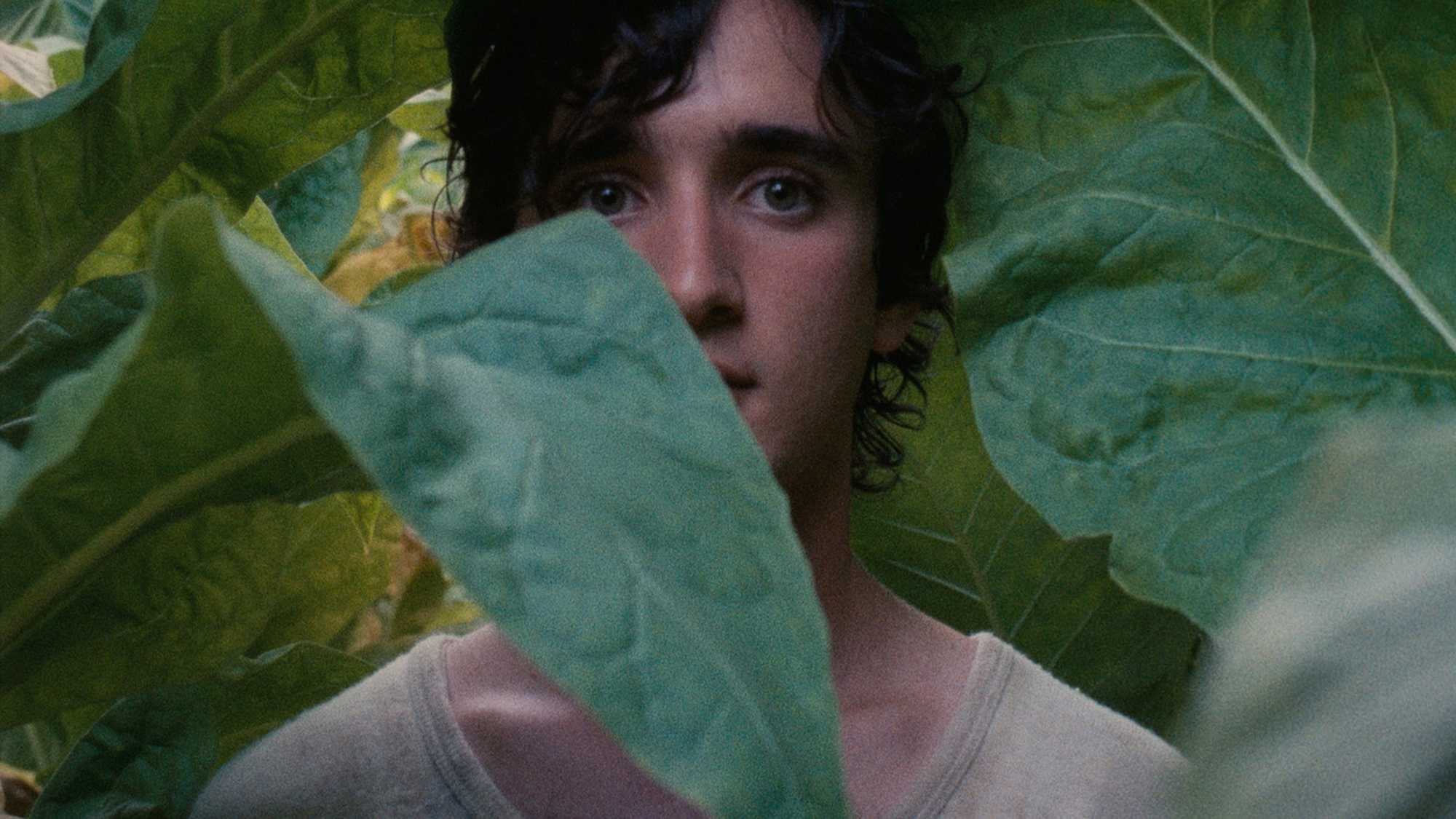 Happy As Lazzaro
2018
Lazzaro felice
Part bucolic fable, part social realism and all fertile imagination, Alice Rohrwacher's beguiling third feature proves she is one of the most inventive and compelling voices in contemporary world cinema.  
Set in rustic Italy, rewarding ground for her previous feature NZIFF14 Centrepiece, The Wonders (in which sister Alba also had a significant role), the film opens as a peasant boy serenades his love with fairy-tale conviction. The revellers, it transpires, are tobacco harvesters subjugated by an over-entitled marchesa. Village innocent Lazzaro (divine newcomer Adriano Tardiolo) becomes the unlikely friend and accomplice of Tancredi, the marchesa's dandified son. Imbued with a saint-like beauty, Lazzaro is alternately adored and exploited by all and is soon unwittingly embroiled in a kidnapping plot by his manipulative friend.  
What seems at first to be a story 'out of time' reveals itself to be a very particular historical moment and then, with a sly and unexpected narrative spin, becomes decidedly more immediate and familiar. The biblical stories of the resurrected Lazarus and the beggar Lazarus are frequently conflated – either by accident or ignorance – but Rohrwacher's poetic amalgam of the two is as deliberate as it is teasing and magical. To give the rest away would be an injustice to her breathtaking cinematic logic (she jointly won the Best Screenplay award at Cannes this year). 
Gorgeously filmed on Super 16 by regular collaborator Hélène Louvart, this modern-day allegory is no flight of fancy; it also serves as a biting critique of our own very troubled times. — Clare Stewart