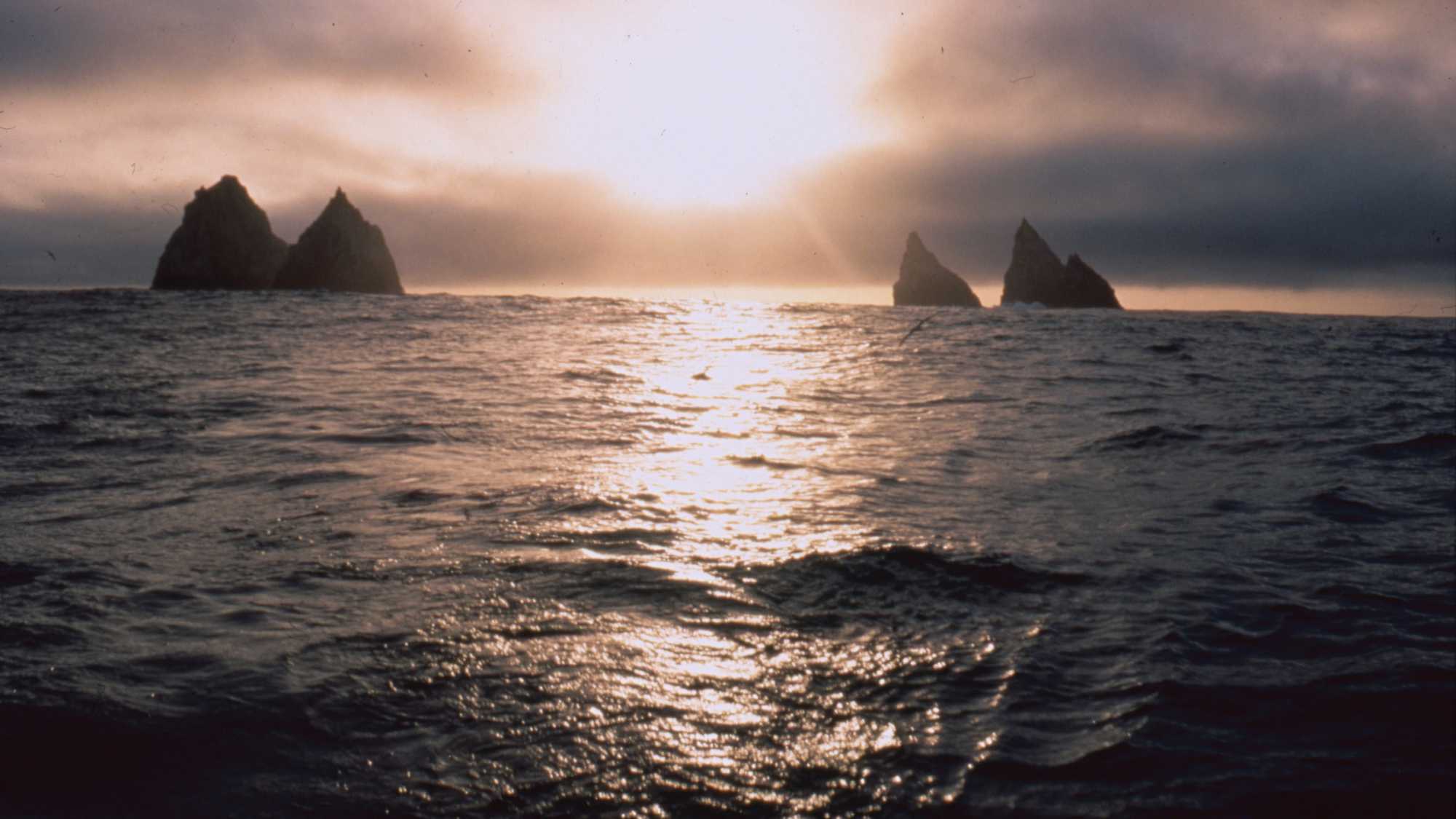 The Atlantic
1994
Atlanten
All the CGI in the world pales beside the unearthly spectacle of the world itself as discovered by cinematographer Jan Röed in this magnificent, haunting film, shown at the Festival in 1995 and never seen here since. This rare 35mm print from the Swedish Film Institute may well be the very one we screened then.
Röed's sound and images depict vast, erosive forces in nature that are terrifying – and thrilling to witness from the security of a cinema seat. The film is 'about' islands in the Atlantic, from Iceland in the north via the Azores, the Cape Verde group, St Helena and Staten Island to South Georgia. Each island has its own distinctive topography and civilisation, contained by the filmmakers in stunning compositions that are held long enough to draw our attention to the details, and for us to savour the wryness with which evidence of human occupation has been framed in vast sea and cloudscapes.
The inhabitants of different islands tell their stories, recite their poetry, sing their songs. We meet, amongst others, a gory old whale hunter from the Azores. The owner of the world's largest whisky collection slyly solicits for more. A priest and the governor of St Helena describe their isolation with succinct dismay. There is self-mockingly pretentious commentary drily enunciated by Max von Sydow, but despite this self-querying perspective, The Atlantic is like the work of a 19th-century showman/explorer endowed with state-of-the-art tools of the late 20th.
As we celebrated the centenary of cinema in 1995 with screenings of the earliest 'documentary' footage, shot by the Lumière Brothers, it was bracing to be reminded that it remained possible for filmmakers to electrify an audience with such images of the stark splendour of the world as are contained in this film.