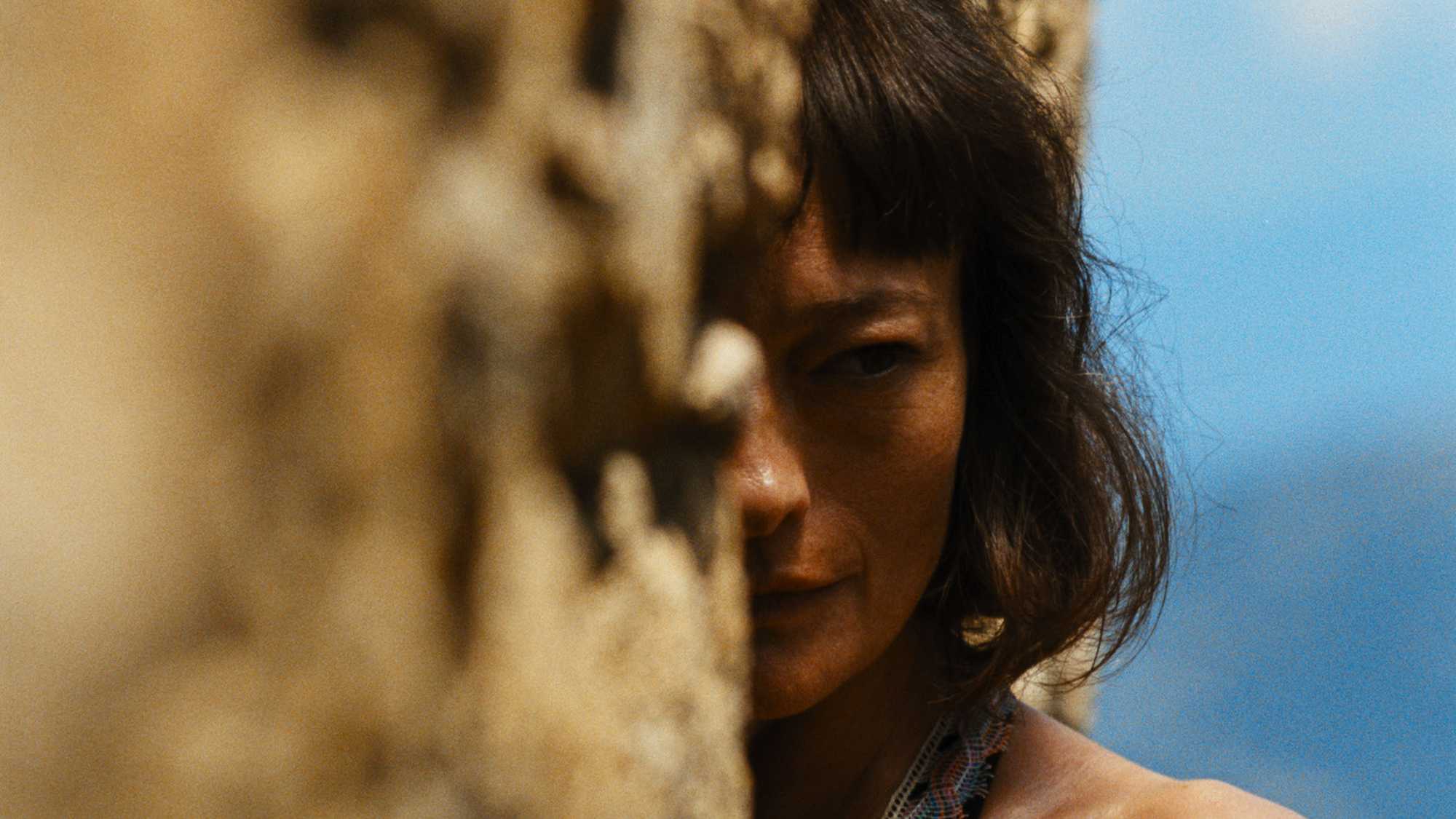 Let the Corpses Tan
2017
Laissez bronzer les cadavres
Hélène Cattet and Bruno Forzani will present their film in person at its NZIFF screenings.
Belgian duo Hélène Cattet and Bruno Forzani are genre exhibitionists who pay homage to the films they are possessed by, constructing an obsessive body of work devoted to painstakingly fetishistic tableaux of exploitation artifice.
Fans of last year's The Love Witch know the drill. The directors previously tackled giallo with the visceral and psychedelic Amer and The Strange Color of Your Body's Tears. With their latest they are submerging themselves in the violent European crime thrillers of the 1970s, complete with obligatory Morricone sampling throughout.
Based on the cult novel by Jean-Patrick Manchette and Jean-Pierre Bastid, Let the Corpses Tan tells the story of eccentric booze-addled writer Bernier, his middle-aged muse Luce, her young lover and various assorted flotsam – the latest being a carload of robbers with a stash of gold who invade their idyllic Mediterranean home. Before you can say 'gimme a pastis', leather clad gendarmes turn up, coinciding with the unscheduled arrival of Bernier's young wife, his son and the hot nanny.
Once all the psychodrama is assiduously laid out, Cattet and Forzani flip the archetypal Euro-crime switch and deliver a feast of solarised visuals, ocular anamorphics, machine gun cross-cutting, excessive nudity, surrealist flashbacks, hyper-manic shoot-outs and on-the-nose symbolism. This is going to be either your favourite new film or a stimulus overload so severe your synapses won't fully recover. — AT
"Shot on Super 16 CinemaScope in deliciously lurid colour by Manu Dacosse, backed by old music cues by Ennio Morricone (who else?) and featuring a sound design heavy on panting, scrunched leather, and the click-clack cocking of firearms, Let the Corpses Tan transforms genre pulp into pop art, keeping fetishism intact and frequently erupting into abstraction." — Daniel Kasman, Cinema Scope