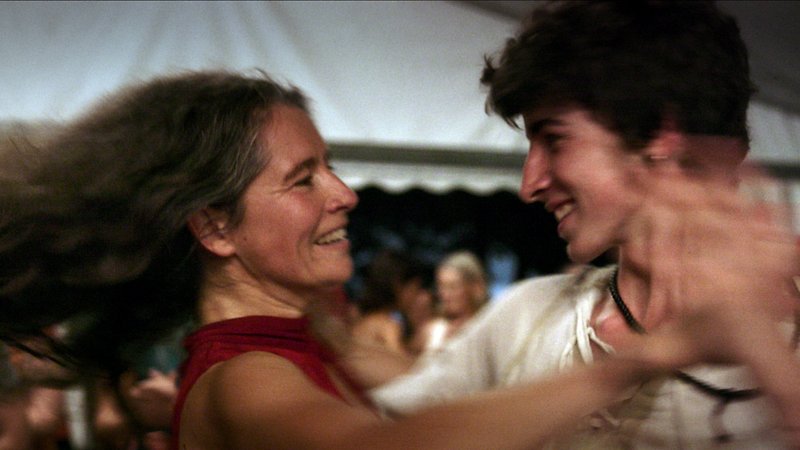 Our one hesitation about programming this lovely, immersive account of the annual summer folk-dance festival at Gennetines in central France is fear of a mass exodus in that direction during NZIFF19. Every year hundreds of dancers of all ages, and musicians from across Europe converge and camp out on a gigantic leafy estate. Eight wooden dance floors are installed under marquees. Workshops run all day from 10am – then the dances run all night. "Remember 9am is very early for some of our visitors, and 9pm is very late for others," new arrivals are warned. The most seasoned dancers may never see daylight.
Different bands play 90-minute sets, incorporating numerous styles of traditional dance: mazurkas, waltzes, the bourrée, the schottische, partner dances mainly, but also, in some of the film's most moving sequences, elaborately stepped communal line dances.
Writer-director Laetitia Carton speaks in voiceover about her own long personal relationship with traditional dance and interviews participants about theirs. How do the women feel about men who want them to lead? Though there's no deficit of men at Gennetines, women often partner women so it's not as if they don't know how. How do people feel about dancing with less experienced partners? Or being turned down by really good ones? The questions gently probe the intimacy of their experience, observing that the salving pleasure of touch and connection promised by balmy nights in Gennetines does not come without risk. It's one this film might entice the most bashful would-be dancer to chance.