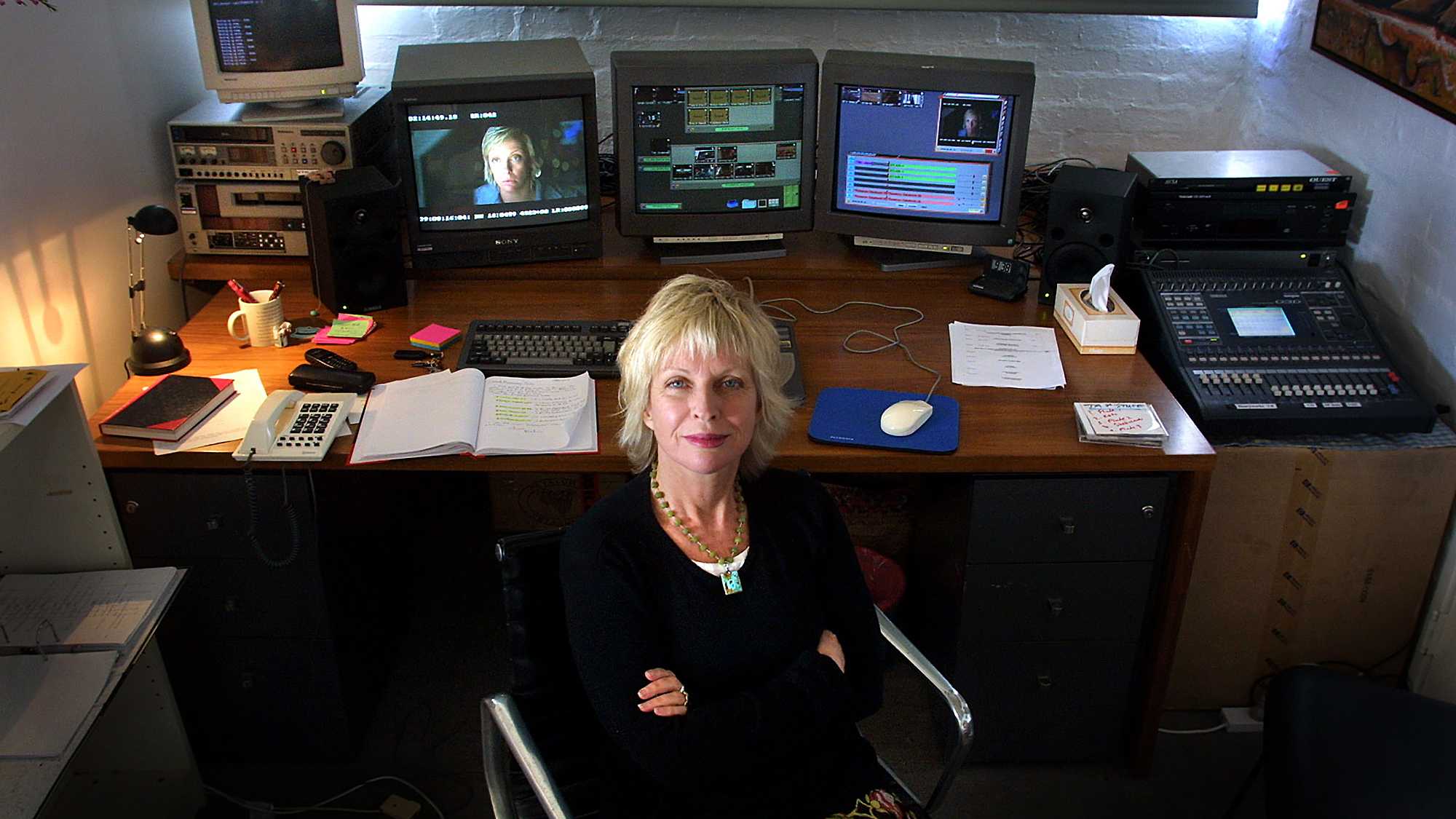 Jill Bilcock: Dancing the Invisible
2017
You may not know Jill Bilcock by name, but you will undoubtedly have been moved by her work on the big screen. One of the most sought-after editors in the world, Bilcock has been a crucial creative force behind such iconic films as Muriel's Wedding, Romeo + Juliet, Elizabeth and Moulin Rouge!, to name a few. Her bracing editing style and uncompromising passion for on-screen excitement have had a huge impact on cinema, both internationally and in her home country of Australia.
Starting out at a small, experimental film programme at Swinburne University in the 1960s, Bilcock discovered a passion for cutting film. Defying expectations as more than a 'pretty, blonde sheila', she was invited to join Fred Schepisi's Film House in Melbourne, a key player in the 1970s' rebirth of the Australian cinema industry.
Knowing the measure of big, brash and brightly coloured scenes has become her trademark. She talks us through some densely packed examples: 'El tango de Roxanne' in Moulin Rouge!; manipulation of time and dialogue in Romeo + Juliet; the coronation banquet in Elizabeth. Breaking tradition and working without rules is what fosters great art and Bilcock is undoubtedly one of the greats.
While much of the credit for her work is usually attributed to the director, this film captures how Bilcock has defined the aesthetics of Baz Luhrmann's body of work, exploring the close creative bond they have shared since Strictly Ballroom, working on and off set together to shape a bold new vision for popular cinema.
A celebration of an unsung cinematic icon, Dancing the Invisible places Jill Bilcock in the spotlight she so rightly deserves. — Kailey Carruthers