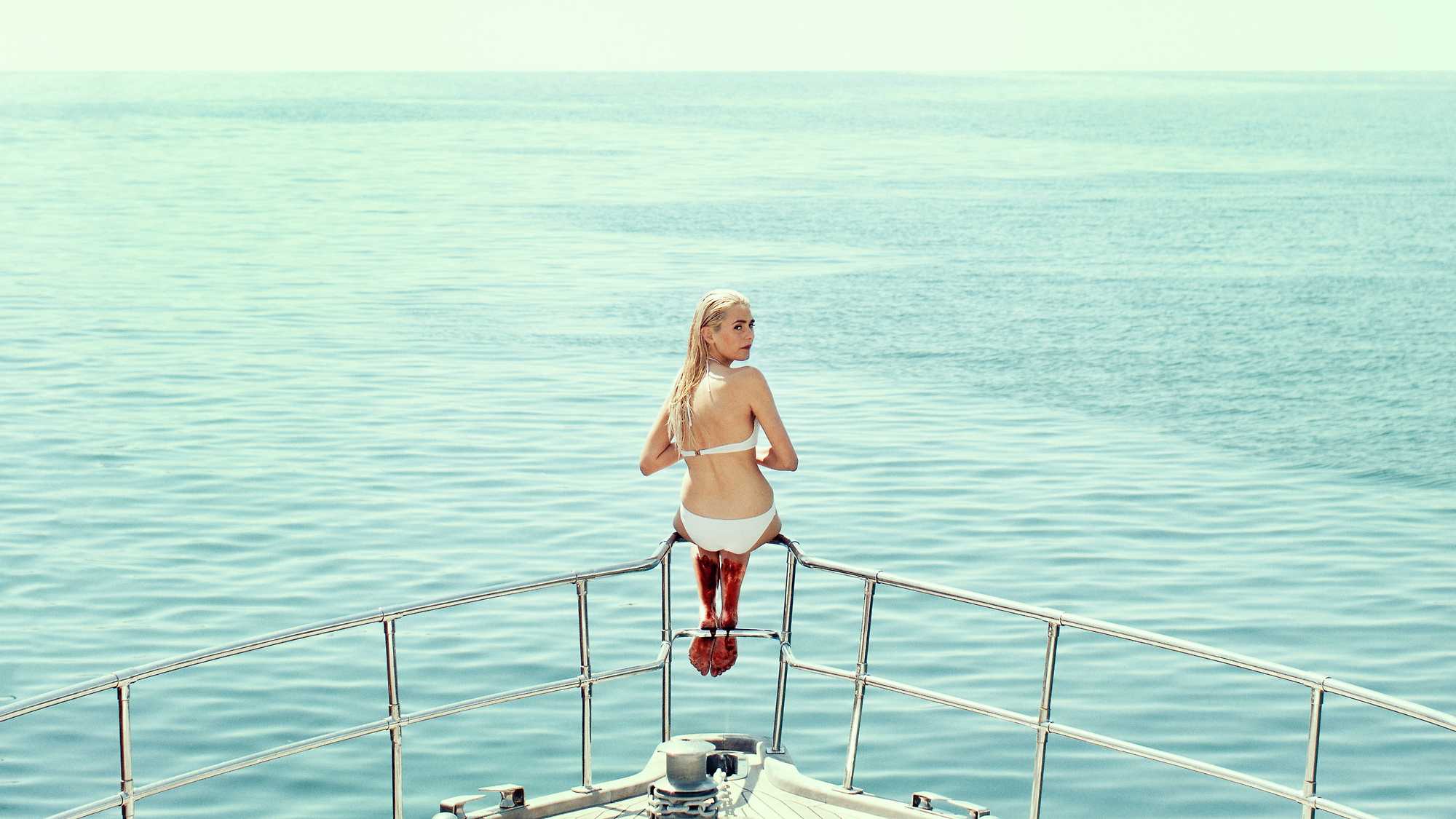 Sascha, the young girlfriend of Michael, a 40-something Danish gangster, arrives in Turkey, with a suitcase of cash. After she dips into the money to avoid social embarrassment, Michael's associate metes out two slaps to the face. Soon after, at a jewellery store with Michael, Sascha goes for emeralds over diamonds.
Michael's crime family kicks back at his nouveau-riche mansion and blasts obnoxious loud music on the beach. It's all water parks and ice creams, tacky resort wear, Fanta-vodkas and drugs. There are also many disturbing acts of violence. Victoria Carmen Sonne's portrayal of an ambitious young woman looking for opportunity in this world is complex and deeply felt. Sascha is at turns bored and curious, passive and bold. Staring at herself in a mirrored nightclub, it is unclear if she is more afraid of what she sees in herself or in the world around her – though it could just be that she's on a bad trip.
Her perilous situation becomes even more so when she meets a real estate agent-turned-sailor, Tomas. The sun beats and the Aegean sparkles, but Eklöf's images frame the tourist paradise of Bodrum with ominous formality and do not omit the roadside piles of trash. When a horrific sexual assault takes place, it is in broad daylight.
As in films like Dogtooth and Fish Tank, a dance scene can take you to the heart of a film. Holiday opens with a dancer illuminated in a dark empty space, her jolting, twisting body expressing a deep rage. Something is boiling up inside Sascha. Holiday's destination could turn out to be the most hotly debated of this year's Festival. — Catherine Bisley
"This debut feature by Danish director Isabella Eklöf knows very well what it's doing, lulling the viewer with its depiction of a gangster's extended clan on vacation in seaside Turkey on its way to boring down on the corrosive and contaminating essence of the criminal ethos." — Todd McCarthy, Hollywood Reporter