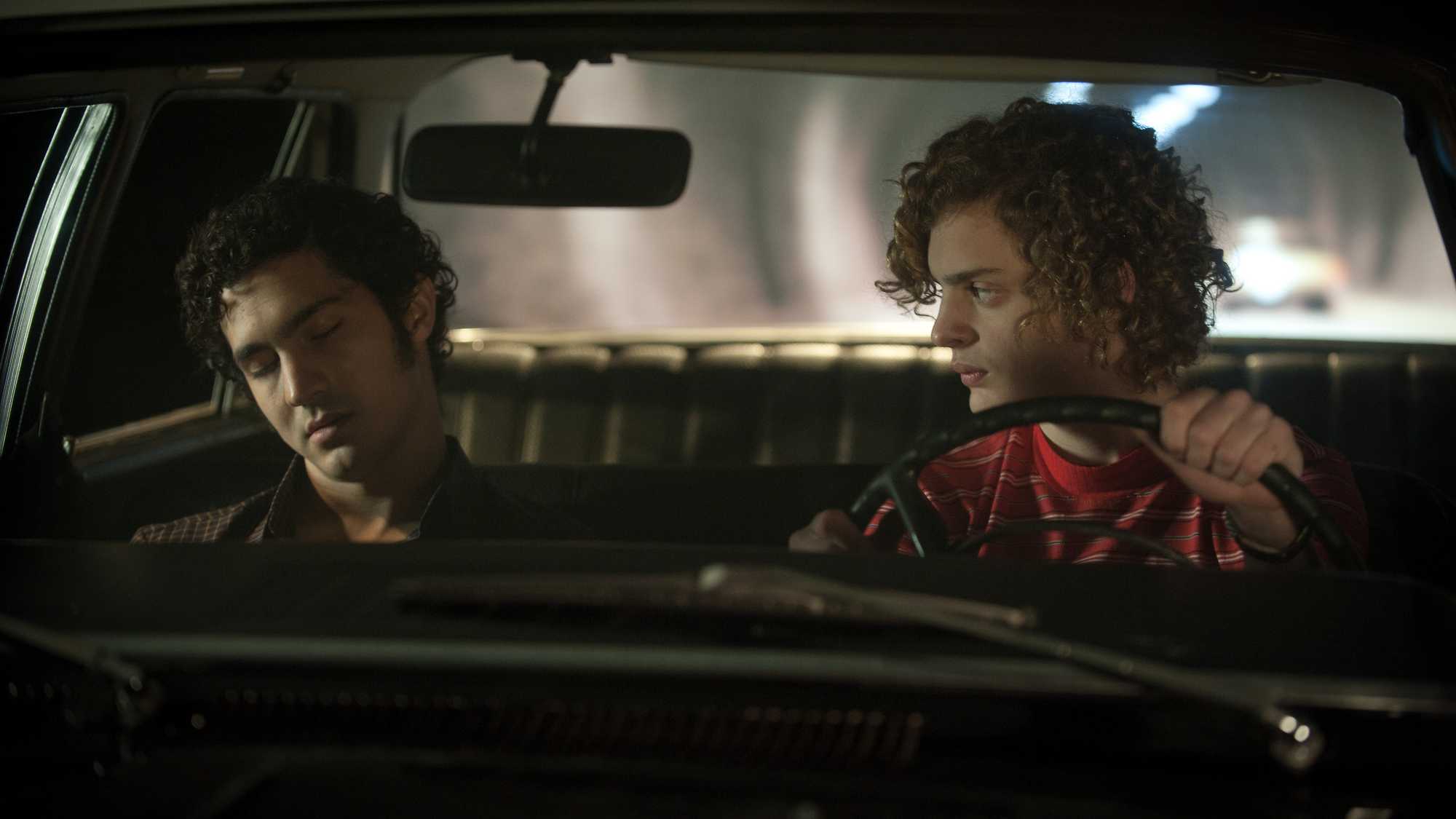 A flamboyant, pop-energised portrait of a serial killer, Luis Ortega's film landed like the cat amongst the pigeons at Cannes. Reviewers routinely drew favourable comparisons with Scorsese crime sagas, but were quick to call out the glamorisation of a sordid true story.
The actual 'El Ángel' was a baby-faced Buenos Aires teenager who confessed to 11 murders in the 1970s. Those whose lives he ruined have reason to object to a film that omits his most vicious crimes, but the follow-on accusation that the film is intended to seduce us with the killer's pouty, Curlilocks prettiness is a stretch. As played with unnerving intimacy by screen newcomer Lorenzo Ferro, this Carlitos is one rotten egg, a creepy, self-caressing exceptionalist. Acutely averse to human weakness, he objectifies his own unrequited hankering for his straight accomplice with increasing perversity. It's not desire, but Carlitos' mockery of desire, that give this film its nasty kick.
Pedro Almodóvar, himself responsible for some memorable portraits of erratic male behaviour, was a producer, and the film shares his zest for colour and furnishing. It also trains a seriously bent eye on a not entirely oblivious straight guy. There's no doubt whose point of view we are seeing as we observe Carlitos' frequent accomplice, the painfully handsome would-be TV star, Ramon (Chino Darín, son of Argentinian icon Ricardo). Good looks may be all Ramon has got going for him: in movies, the desiring male gaze rarely falls on another male with quite the annihilating power exercised here.