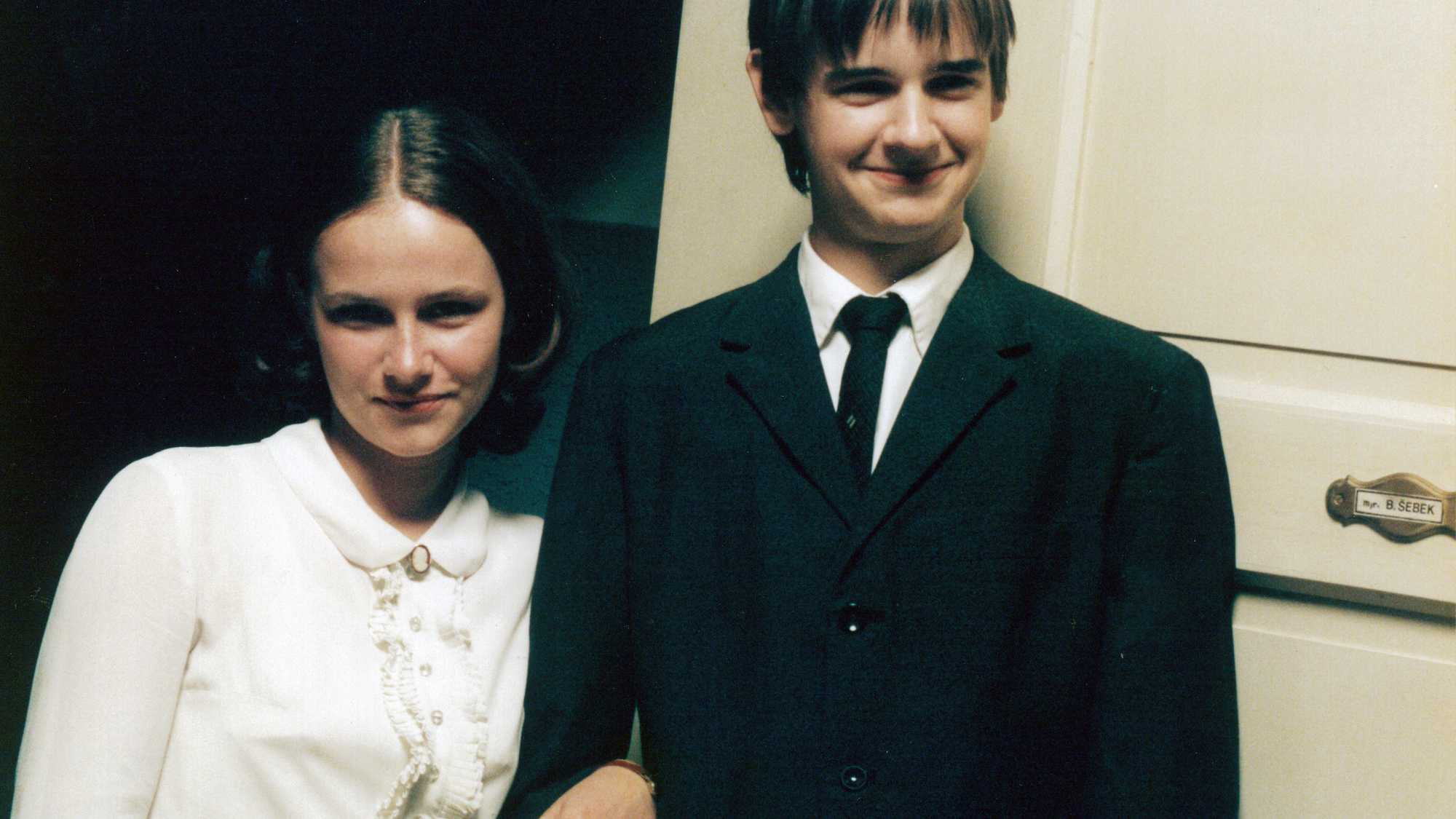 A rich, full-bodied comedy, Cosy Dens relates episodes in the mounting mutual exasperation of two families co-existing in a small Prague apartment block in 1967. It is a vivid comic valentine to the Prague Spring, a short-lived era when mop-topped teenage boys nourished hopes of ditching their standard issue army wear and stepping out in Beatle boots.
There's a fulminating patriarch at the head of each household: one a devoted party man, the other a former resistance hero clamouring for the end of Bolshevik idiocy any day soon. Blithely certain that their parents are living in the past, the children of these battling neighbours have grown up like siblings. That's not the relationship Michal would prefer with the exquisite Jindřiška, but he is hopelessly outclassed by Elien, the hippest young cat in Czechoslovakia. Elien has a projector, prints of French movies, and his own cosy den.
Made with fresh, post-Communist hindsight in 1999, the film gleefully reactivates the pop music and 'scientific miracles' of the Eastern bloc 1960s: 'unbreakable glasses' from Poland; 'Hold on Pioneer', a children's game which builds character by administering electric shocks.
Cosy Dens proved to be the first of many appearances at NZIFF by the writer/director team of Jan Hřebejk and Petr Jarchovský (Divided We Fall, The Teacher), whose sardonic blend of warmth and pessimism echoes classic films of the period depicted in this one. Even the most mercilessly exaggerated of their characters have their reasons and there's ample pathos in knowing what history has in store for them.