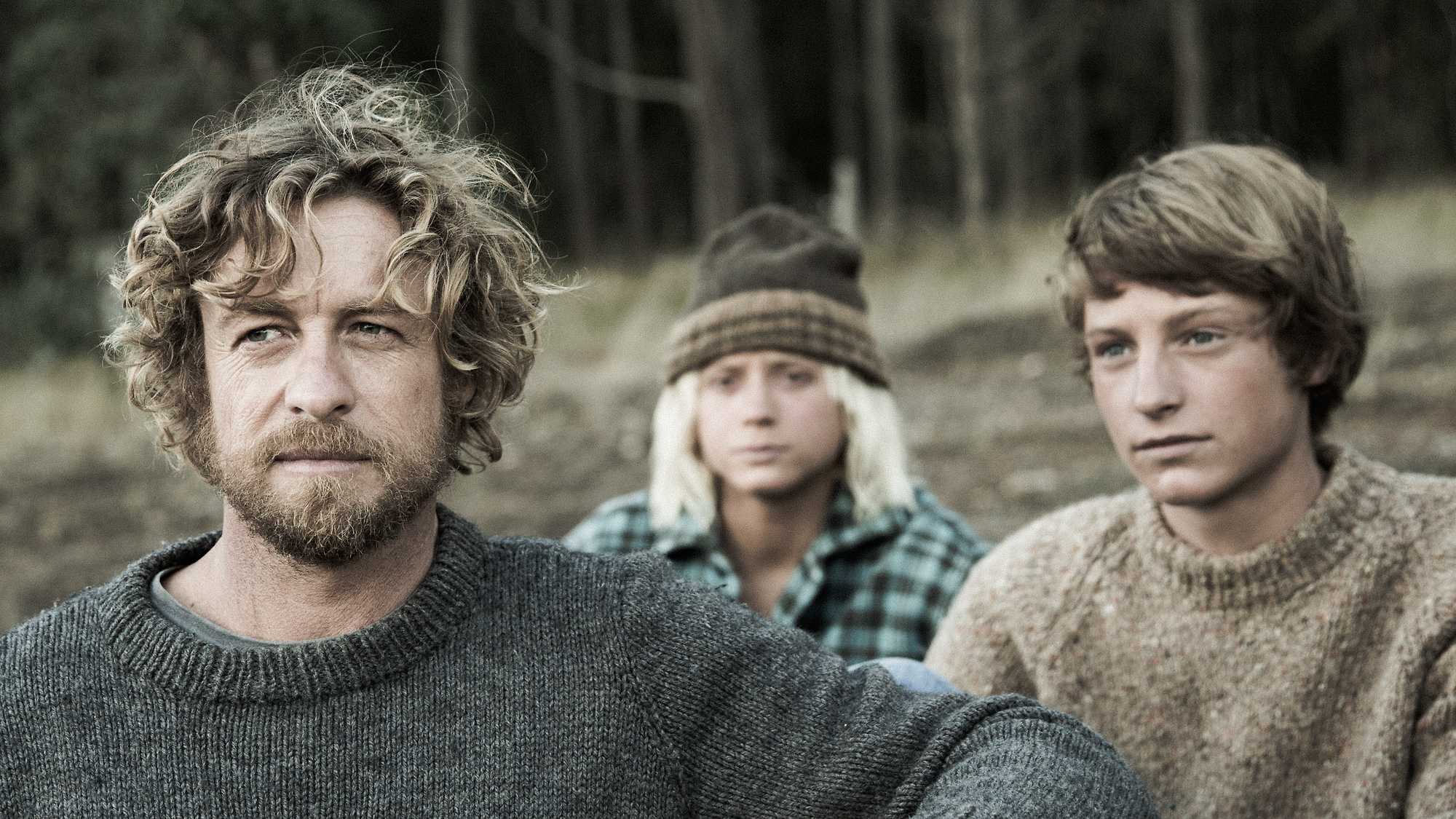 Actor Simon Baker, star of The Guardian and The Mentalist, returns to his native Australia for his directorial debut adapting, with Top of the Lake writer Gerard Lee, Tim Winton's celebrated novel.
The film follows two teenage boys (both played by first-time actors who grew up surfing competitively), Pikelet (Samson Coulter) and Loonie (Ben Spence) awkwardly carrying their crappy surfboards out to the beach on their bikes. When former surf champ Sando (Simon Baker) takes the boys under his wing, their passion for the surf becomes an obsession with upping the odds. While Loonie lives up to his name when it comes to taking risks on the ocean, Pikelet is more contemplative and hesitant, embracing Sando as an exciting role model while observing the quiet commitment of his own father (Richard Roxburgh) to a simple family life. Sando's intriguingly sidelined wife (Elizabeth Debicki) however hints at risks to be taken ashore.
The surfing scenes are magnificently shot, often under dark skies, tracking the cresting waves with grace and capturing the boys' relationship with the water with intimacy and immediacy. The film suggests deep undercurrents beneath its straightforward narrative: the relationship between Pikelet and his father told in shifting glances; Pikelet's realisation of the implications of his decisions more observed than stated.
Dealing with the basic, universal elements of budding manhood with simplicity and integrity, the film speaks with loving nostalgia about passion, risk and the ripples of our decisions. Winton provides the ultimate seal of approval, doing the voiceovers of Pikelet as an adult looking back. — Chris Kirk