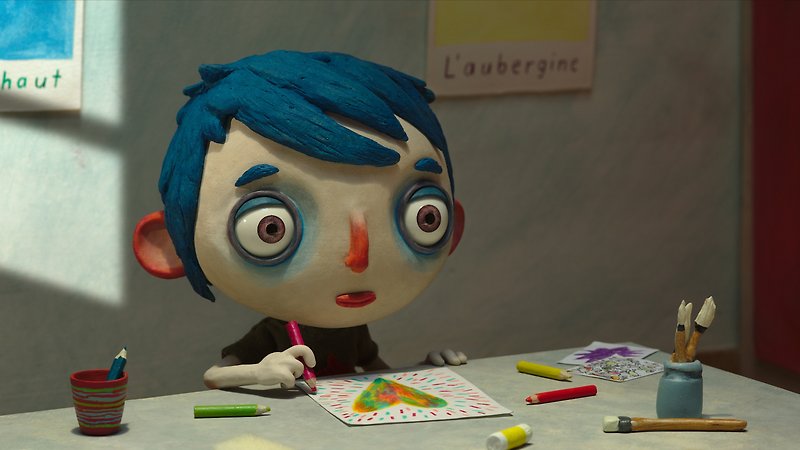 My Life As a Courgette (Dubbed)
2016
My Life As a Zucchini
A bunch of kids from nightmare backgrounds find refuge and companionship in this soulful and subversive Oscar-nominated animated feature. Painstakingly crafted over a decade, Courgette marks another triumph for animation director Kim Keukeleire, who worked on Wes Anderson's Fantastic Mr Fox.
"My Life As a Courgette is a stop-motion cartoon, blessed with both a Swiss director (Claude Barras), and an ambition not to do anything the conventional way. As if the story of a nine-year-old orphan named Courgette who's sent to a group home after the death of his alcoholic mother could be considered even slightly conventional…
The animated characters, most with elongated bodies and pasty ping-pong heads with huge eyes, are beautifully realized, and the delicate touch of Barras works wonders. Skillfully adapted by Céline Sciamma (Girlhood) from the hit 2002 young adult novel by Gilles Paris, the film has a keen eye and ear for the way children process the inconceivable (neglect, abuse, deportation, murder).
All is not hopeless for Courgette. A cop named Raymond shows him kindness, as does a new girl named Camille. Even the red-haired school bully Simon forges a hard-won connection. 'There's nobody left to love us,' he says in a moment of quiet, fleeting realization that can level you. Still, the feeling of melancholy is undercut by the resilience of these children, their ability to forge relationships and create life out of chaos…
My Life As a Courgette never sacrifices what's true for what's trite and easier to sell. This is animation as an art form, inspiring and indelible." — Peter Travers, Rolling Stone
Screening With This Feature
The World in Your Window
2016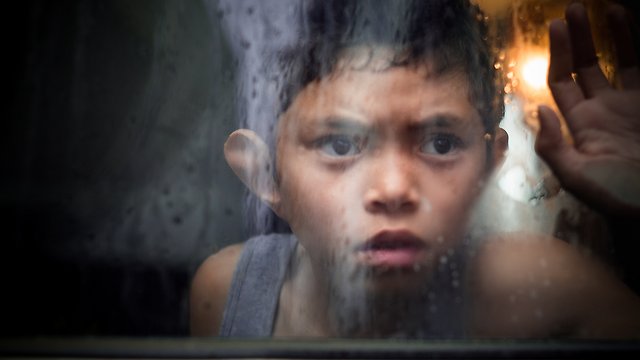 Eight-year-old Jesse strikes up an unusual friendship.