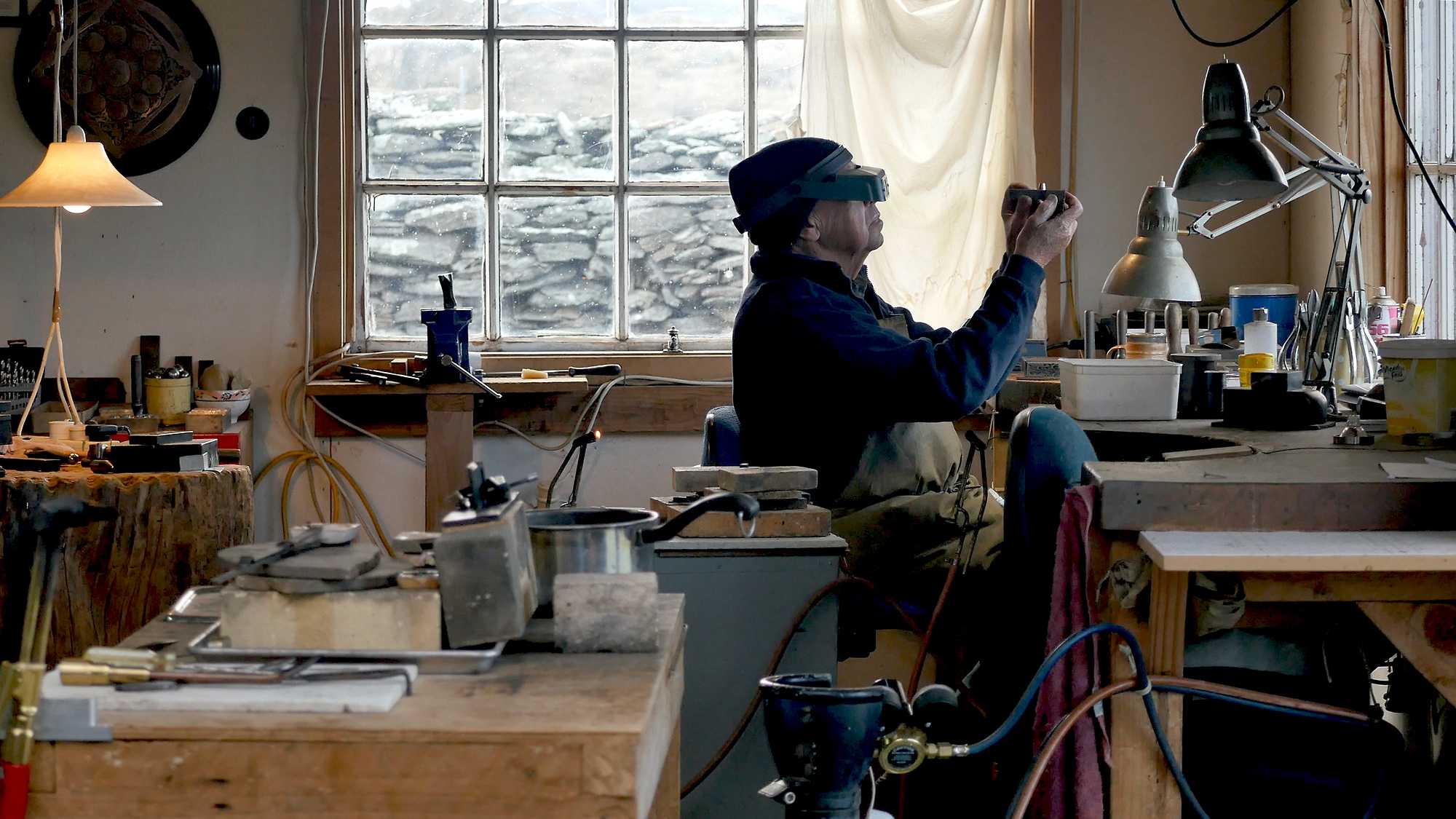 World Premiere
Andrea Bosshard and Shane Loader will be in attendance for a Q+A following all screenings.
In a modest workshop in a beautiful Central Otago landscape, Swiss goldsmith Kobi Bosshard, approaching 80 and widely regarded as the grandfather of contemporary New Zealand jewellery, continues to produce works of classic simplicity and elegance.
Daughter Andrea Bosshard's lucid and loving film portrait of her father – and of her mother Patricia too – is one of the year's loveliest films, a lyrical evocation of rich, unhurried life. Kobi moved to New Zealand in the early 60s, with goldsmithing in his blood. The ethos of the hippie era may have enabled his choice of profession, but there's no mistaking the work ethic or quiet single-mindedness underlying his subsequent life of creativity.
Super 8 home movies brim with flowers and sunny days and evince an idyllic view of a fresh landscape and a young family in the New World. Plentiful archival footage reminds us of the days when TV broadcasters covered the arts, while readings from family letters take us into the heart of the family. This may be a very personal history, but it's perfectly pitched for an audience of strangers: the filmmaker inscribes her own presence in the inspiring story of her parents' lives with unusual grace.
An abundance of jewellery is alluringly displayed for the camera. The beauty of a lifetime's work is proclaimed by a succession of true experts: women and a few men for whom Kobi has fashioned rings, brooches or necklaces, who speak eloquently about the pieces they have worn and treasured. It seems unlikely that Bosshard set out to recruit new customers for her father, but be warned, you may leave this gentle tribute to the simple life with a hankering to shop.