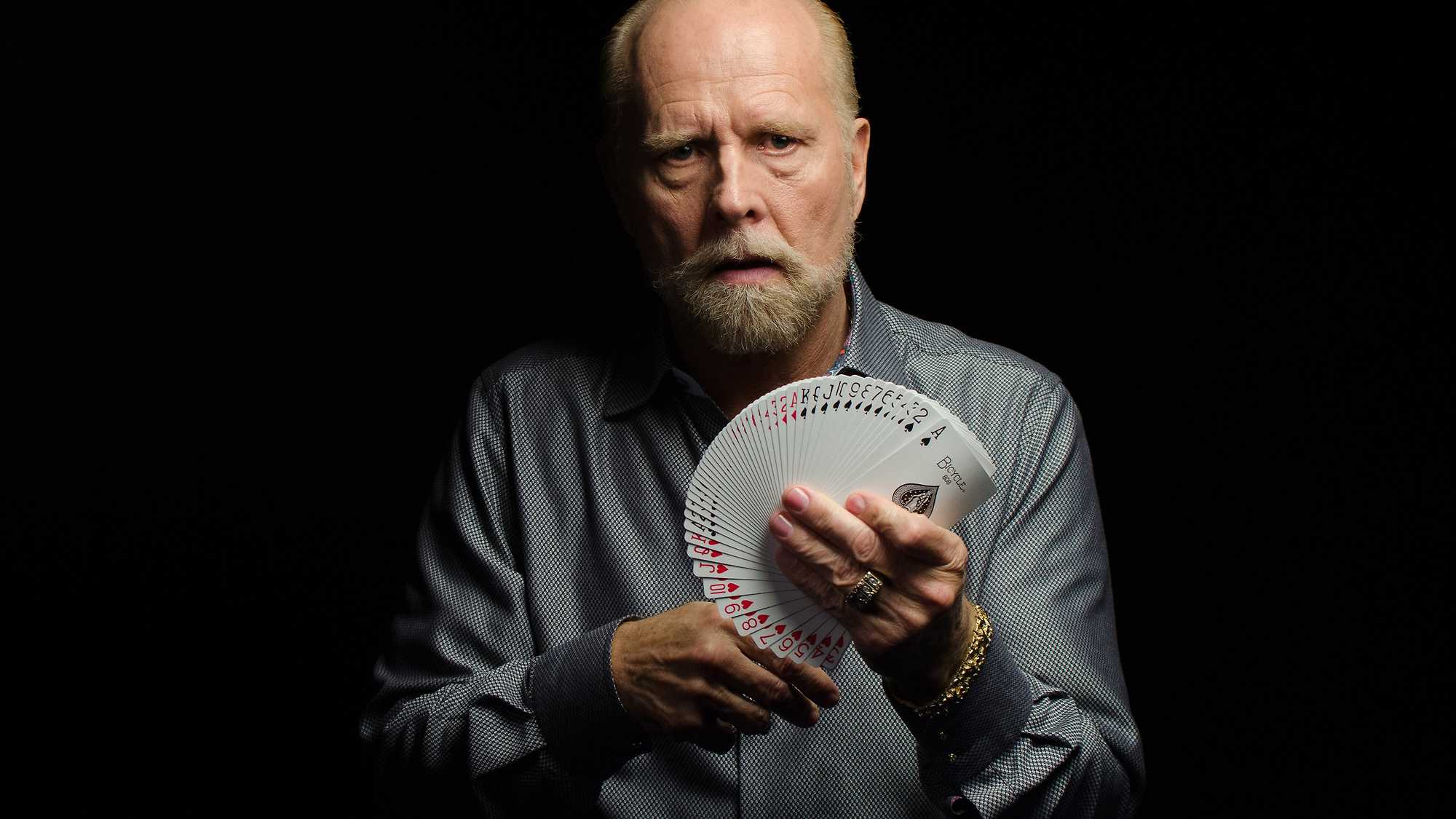 Luke Korem and Russell Wayne Groves will be in attendance for a Q+A following the first two screenings.
Richard Turner is one of the world's greatest card magicians. With four decades of experience, his amazing sleight of hand and deft card control are astonishing to see, even before you find out he is completely blind. As one audience member exclaims after seeing his show, "Is there a deeper magic that's happening?"
Director Luke Korem's portrait of card artistry and stubborn dedication introduces us to the man behind the magic. Inspired by the theme song of TV show Maverick, Turner committed his life to "livin' on jacks and queens" and the gradual loss of his eyesight that began when he was nine did little to deter him. Indeed, if it were up to him, he'd rather no one even knew he was blind.
Turner's proud refusal to be defined by his disability is not without its drawbacks, as the film savvily demonstrates by contrasting his situation with his sister's. She too is blind, but has no compunction about using a seeing eye dog to get around. When not performing, Turner is wholly reliant on his wife, Kim, and his delightfully named son, Asa Spades. But when Asa leaves for college, Turner has to learn a few new tricks and finally come to terms with his visual impairment. — MM