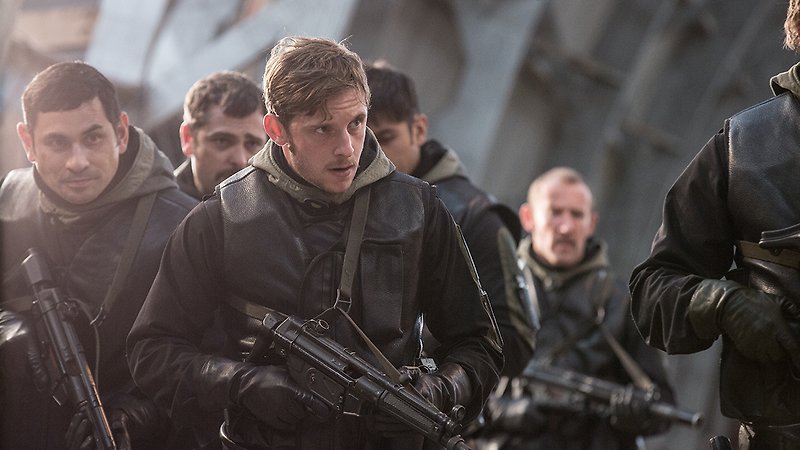 Reporter Kate Adie will be in attendance for a Q+A following the 8th and 9th August screenings.
Appearing the same year as his sports doco The Free Man, this latest thriller from New Zealand's most versatile filmmaker, Toa Fraser, rounds out his status as a serious action director. Compellingly shaped by Glen Standring's excellent script, 6 Days tells the true story of what happened when six heavily armed gunmen invaded the Iranian embassy in London in April 1980. With 26 people held hostage, the ordeal lasted for six nail-biting days as police, politicians and military wrestled over the best way to neutralise the threat.
Policeman Max Vernon (a soulful Mark Strong) tries to reason with the terrorists through trust and negotiation, while Rusty Firmin (Jamie Bell) and a crack troop of SAS operatives prepare to handle the situation by more aggressive means. As pressure to resolve the issue mounts, Fraser tautly builds toward the inevitable, the film climaxing with a white-knuckle recreation of one of the most audacious special-forces raids in history. Amidst the action is BBC reporter Kate Adie (Abbie Cornish), the British journalist whose arresting live coverage of the event broke new ground for television news reporting. In balancing these contrasting perspectives evenly, Fraser etches out a refreshingly ambivalent position for the audience to observe from.
Especially in a year when the methods of our own special forces have been put under scrutiny, Fraser's film comes as a timely examination of the moral fallout that comes with using force. — JF