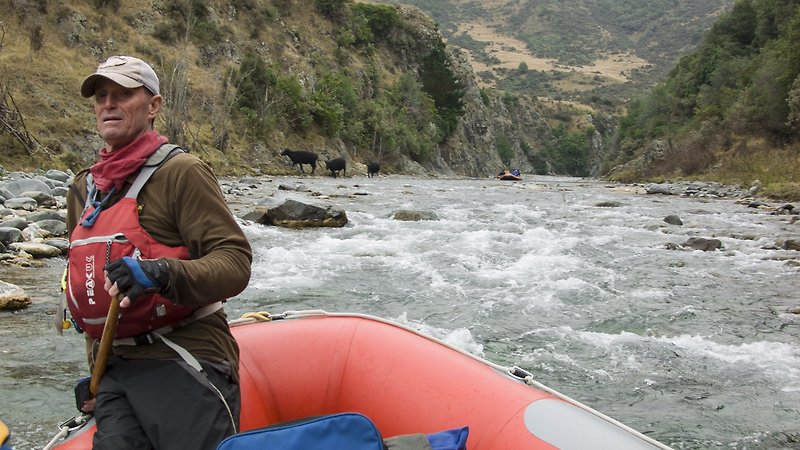 Seven Rivers Walking – Haere Mārire
2017
Gaylene Barnes and Kathleen Gallagher will be in attendance for a Q+A following the screening.
Who can deny that the city rivers of Christchurch and the braided rivers of the Canterbury Plains have been poisoned and depleted for the sake of agri-business? In one of the many personal anecdotes that drive this film, a fisherman recalls how the mighty Rakaia once pushed its way a mile out to sea. Aerial footage shows us the river today as it slinks into the sea, obliterated by the first breaker that crosses its path.
In the polarised political environment of 2017, this film is a disarmingly peaceable one. It places the hope of change in a shared love of Canterbury's rivers and riparian environments and a profound appreciation of their ecology. Filmmakers Gaylene Barnes and Kathleen Gallagher have taken their cues from the diverse collectives of Cantabrians who have been walking and rafting the length of the rivers, from the mountains to the sea, to educate themselves and others, about the damage done and the opportunities available for remedial action. Anglers, rafters, trampers, Ngāi Tahu, Fish and Game, Forest and Bird, natural scientists, farming families, old and new, all bear witness, some as designated experts, all as sentient inhabitants of the only planet we've got.