Meet our NZIFF Champions: Caroline Garratt - President of the Wellington Film Society
Friday 26 July 2019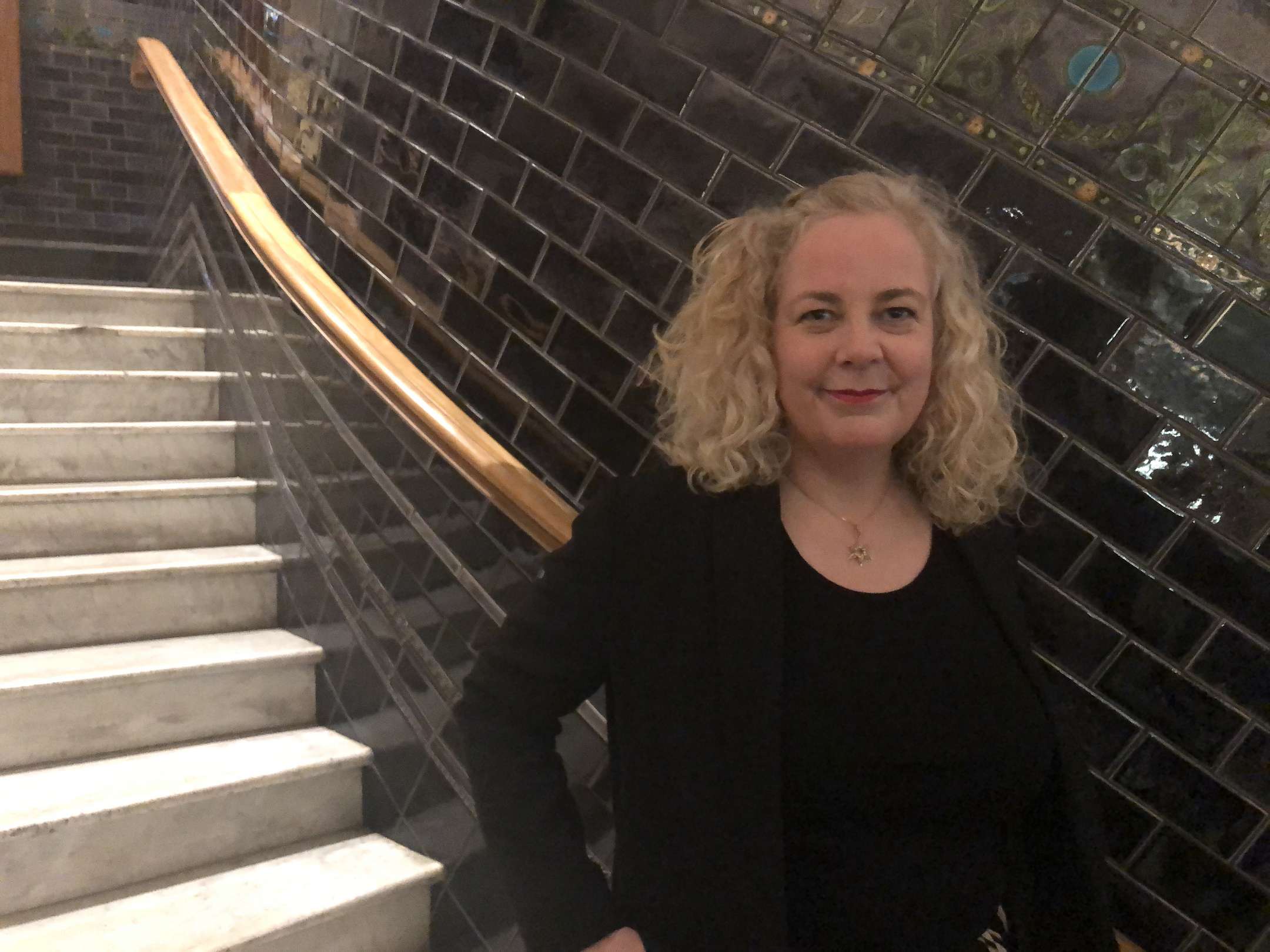 What do you do as President of the Wellington Film Society?
It is a volunteer role that: makes sure Monday screenings get off without a hitch; chairs monthly committee meetings; writes reports and newsletters; runs social media and email accounts; and maintains relationships with NZIFF, our venue and supporting partners and much more.
How long have you been attending NZIFF?
At least 25 years.
Who was your favourite Q+A guest?
Merata: How Mum Decolonised the Screen with director Heperi Mita and whānau was pretty magical. It was so great to see a wahine toa finally getting the recognition she deserved.
Who would be your dream Q&A guest?
My dream Q+A would be a choice between Lynne Ramsay, David Lynch, Maren Ade or Werner Herzog.
Favourite film you've ever seen at the Festival?
Probably Tarkovsky's Stalker. But there's been so many occasions where a Festival film has really resonated – all for different reasons – that I still have vivid memories of the experience e.g. Jarmen's Blue, The Tree of Life and the horror of The Act of Killing. Sign O' the Times last year was so much fun and I think it would be difficult to repeat the vibe that night.
Film(s) you're most excited to see from this year's NZIFF?
High Life, Andrei Rublev, Portrait of a Lady on Fire, Bacurau, Varda by Agnès, Monos, Be Natural: The Untold Story of Alice Guy-Blaché, MO TE IWI – Carving for the People, Deerskin... this list could go on.
New Zealand's Best isn't the only competition in NZIFF, is it?
No! We have our 8th Annual Film Quiz – time to find out who is the best of Wellington's cinephiles! For the first time since its inception I won't be organising the quiz so I can just relax and enjoy it. And the participants can rest easy that there won't be the obligatory Fritz Lang question this year!
If you could only watch films from one country, which country would it be and why?
This is the hardest question ever, so I'm going to request a loophole – that it includes co-productions by that country! After much debate I will pick France. It would cover a great selection of film, including Méliès, Varda, Truffaut, Carax and even some Buñuel. I could still enjoy future Claire Denis and having checked the NZIFF programme credit notes I'd still get to sneak in things like Ken Loach and Bacurau with my strategic loophole. Winning!
What's your earliest movie-going memory?
Return of the Jedi at The Civic. My poor grandmother was not a fan but I loved it so much. Leia was one of my first cinematic heroes. As a child I was always mesmerised by The Civic's décor so that added to the experience.