Celebrating New Zealand Documentaries
Wednesday 7 June 2017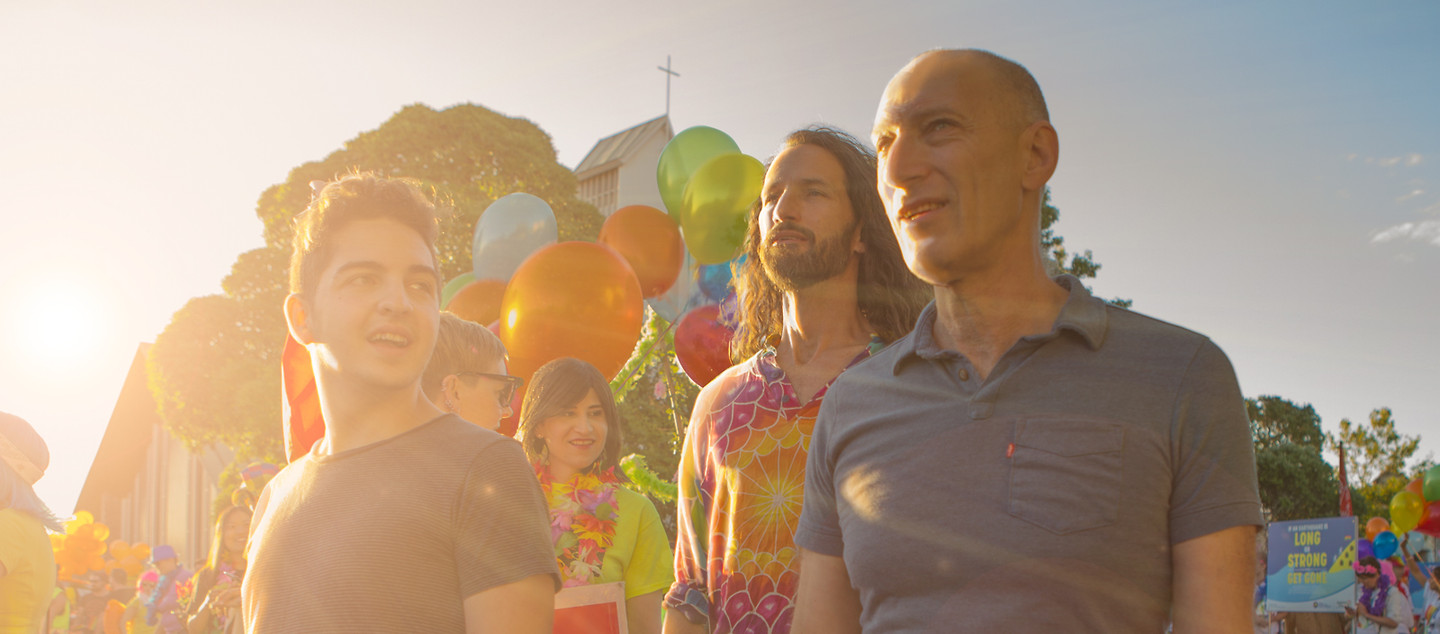 Today, six New Zealand-made documentaries join our growing list of programme sneaks. NZ artists, artisans, extreme sportspeople and energetic adventurers will be celebrated on screen throughout the country. Highlights include Head Like a Hole receiving the biopic treatment in Swagger of Thieves, 40 years of gay history as told through personal interviews in 100 Men, and the life's work, and approach to life, of Swiss-born contemporary jeweller Kobi Bosshard in Kobi.
NZIFF has worked long and hard to provide this platform for striking work made within our own shores and we salute the filmmakers and their commitment to putting New Zealand and New Zealanders on screen.
Directors/Producers/Photography: Andrea Bosshard, Shane Loader | World Premiere
This warm and humorous doco about Kobi Bosshard, widely regarded as the grandfather of contemporary New Zealand jewellery, explores his philosophy of life and work, as captured by his daughter Andrea Bosshard.
Director/Producer/Editor: Simon Ogston | World Premiere
Filmmaker Simon Ogston hits the road with NZ writer, poet, indie-rocker Bill Direen as he explores the cultural landscape and presents a series of strikingly diverse live performances.
Director: Paul Oremland | World Premiere
100 Men reflects on 40 years of gay history via a countdown of Kiwi filmmaker Paul Oremland's most memorable shags, featuring candid and moving interviews with past lovers.
Director: Toa Fraser
World-champion freestyle skier Jossi Wells is the subject of Kiwi filmmaker Toa Fraser's absorbing examination of extreme sportspeople and the relationship between fear and true freedom.
Director: Hugh Macdonald | World Premiere
In Hugh Macdonald's fascinating and inspiring doco, his aunt, writer and illustrator Sheila Natusch retraces a long life dedicated to sharing her understanding and love of New Zealand's nature and history.
Director/Producer/Photography: Julian Boshier | World Premiere
Taking its cue from its subjects, Julian Boshier's all-access portrait of Head Like a Hole's Nigel 'Booga' Beazley and Nigel Regan at home, on the road and in full roar on stage tells it like no other NZ music doco ever dared.

New Zealand films at NZIFF are proudly supported by Resene.