NZIFF 2015 Wrap Up Report
Monday 7 September 2015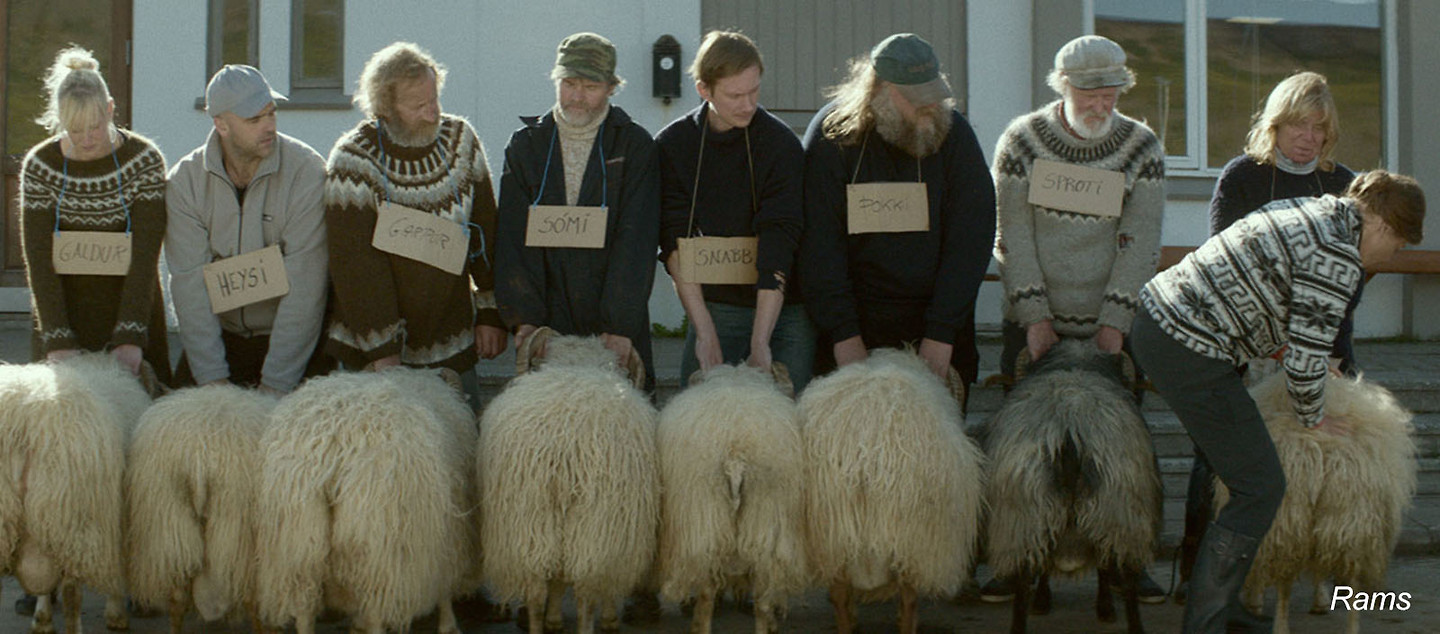 A fortnight after our final Christchurch screening the action has moved to the provinces. At the NZIFF office in September we traffic in reports, not movies, passing on the news – most of it very good – to the many people and organisations who contributed to a bumper 2015. We're keen to hear your reports too, while the weather's still brisk and impressions are fresh.
NZIFF in Christchurch hit an all-time record attendance at 23,628 admissions, thanks, of course, to our glorious new central location at the Isaac Theatre Royal, where we sold almost 15,000 of those tickets. The good faith of the many funders and individual donors who helped us pay for that beautiful digital cinema equipment was certainly vindicated. We were blown away by the enthusiasm with which the ITR staff took to their new role as a film festival venue and quickly mastered the art of digital film presentation. Their experience in live performance presentation came to the fore on many occasions too, not least with our Live Cinema screening of Charlie Chaplin's The Kid, accompanied by the Christchurch Symphony Orchestra.
Hoyts Northlands, who gave us a home in 2011, remains a bastion of NZIFF in Christchurch with nearly 9,000 patrons through their doors.
It was a Super Documentary year at NZIFF 2015 with Amy very much dominating the spotlight – or maybe just lending it to us – from the moment we announced the screenings. The other truly big one was our Opening Night Sherpa. If you missed Jennifer Peedom's breathtaking film at NZIFF you may be waiting until next year for the release, buoyed, let's hope, by the Oscar nomination it so richly deserves.
Of the 112 films that were screened in Christchurch, world premieres of two homegrown documentaries were among the most popular – and generated strong emotional responses. Between them The Art of Recovery, by Christchurch filmmaker Peter Young, and Greenstone TV production, The Women of Pike River, attracted 1,500 viewers. The New Zealand-made hit at Northlands was Act of Kindness, which tells the story of Christchurch's Sven Pannell as he returns to Rwanda to find a man who helped him after he was released by hostage takers there in 1999.
Our choice of centrepiece was to take a battering from the unconvinced, not that I recall ever having claimed that The Assassin was an action movie. And yet, the numbers were big for this transportingly beautiful (and exquisitely kinetic) film; and its stout defenders are numerous. NZIFF 2015 may have fuelled disagreements, but it rarely felt disagreeable. Around the country we've heard some say it was the liveliest ever. How better to end such a programme than on edge – with our Closing Night screening of The Lobster?
The other features to draw big crowds were 45 Years – also contentious in its way – Phoenix, The Mafia Kills Only in Summer, Grandma and, of course, the Charlie Chaplin double-bill. It was a great year for music, but it was live music that took the cake. We hope this will be the first of many collaborations with the Christchurch Symphony Orchestra.
It's time already for me to head to Toronto and begin the search of NZIFF 2016, though the annual debrief is far from over. Your feedback, via the accompanying questionnaire, has an important role to play. Don't be too shy to tell us what you suppose we already know: being well-armed with information about patron dissatisfaction has helped us work for change in the past. By all means tell us what you think we're doing right. And don't hesitate to point out gaps in service or information you feel we might never have thought of. Your bright ideas are eagerly awaited.
All the best
Bill Gosden - NZIFF Director
Fill in the NZIFF survey before 5pm on Monday 28 September and go into the draw to win

one night's accommodation at

Heritage or CityLife Hotels (conditions apply).