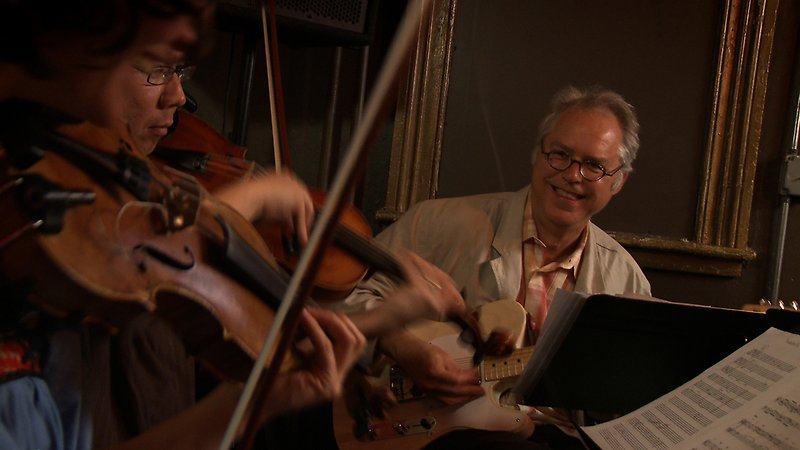 Bill Frisell: A Portrait
2017
I can't think of another music film that puts as many smiles on screen as this gently revealing portrait of jazz guitarist Bill Frisell. Fellow musicians smile as they describe what it's like to make music with him, and we catch the silent smiles that pass between players during performances.
Frisell, now in his mid-60s, has been a unique source of joy ever since he emerged from the New York downtown jazz scene of the late 70s. His unusually democratic view of music has seen him working a repertoire that stretches from John Coltrane to Stephen Foster, and in a wide range of settings – symphony orchestras, string ensembles, duos and trios – many of which we get to hear and see up close in the generous live performance sequences. What shines through in all of them is Frisell's extraordinary ability to play in the moment.
We also see him at home amongst his instruments, where he talks to director Emma Franz. Despite his musical sophistication, there is a near-innocence about his love for the guitar and its expressive possibilities, combined with a genuine self-effacement. Though articulate, he clearly finds words inadequate to describe what he does and why he does it. Likewise, he is reluctant to speculate on why other musicians find such delight in working with him.
But drummer Joey Baron has no trouble explaining what makes Frisell a musical magnet. "It's integrity," he says, with a smile. "And who wouldn't want to find out more about that?" — Nick Bollinger