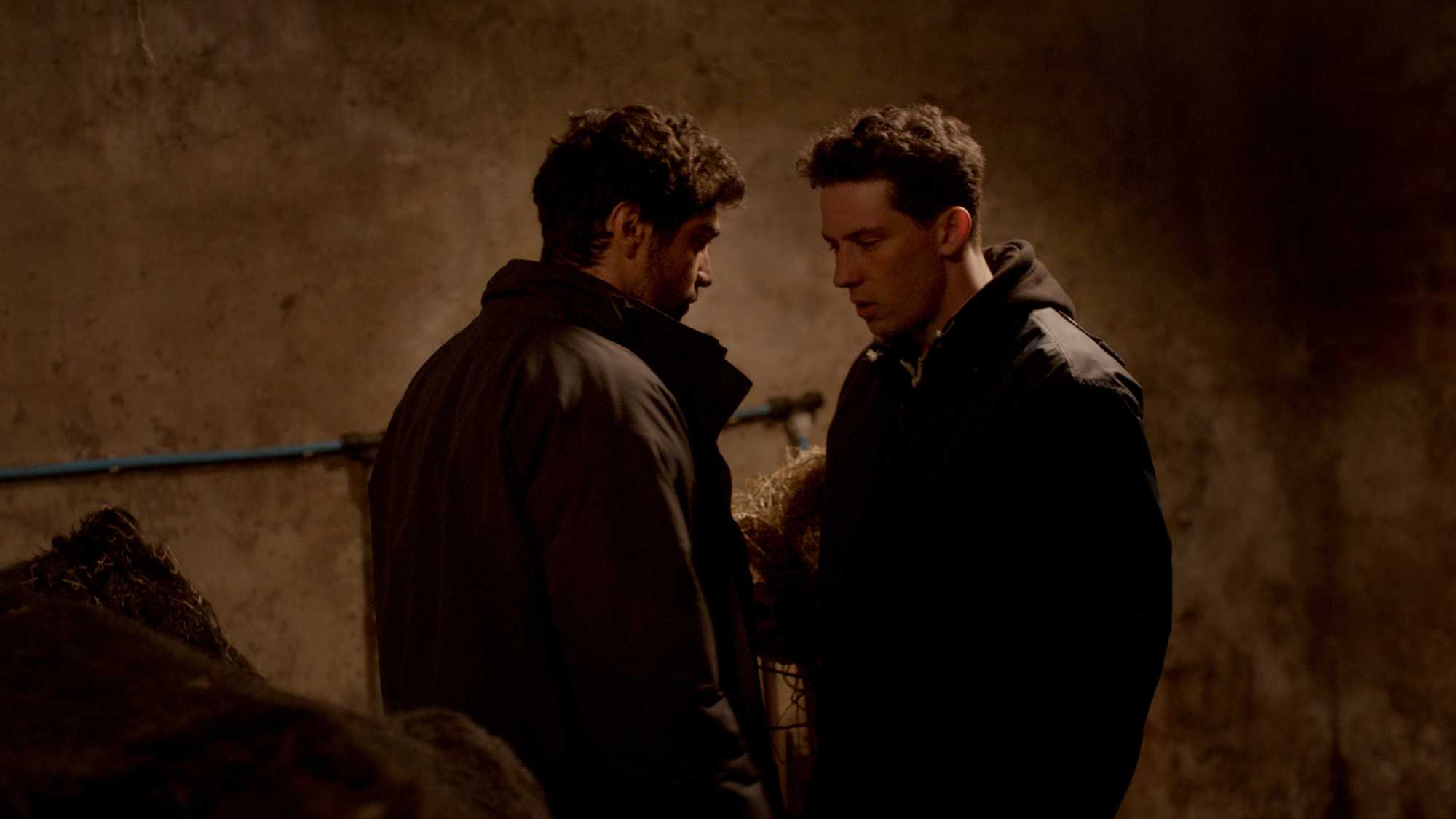 A hired hand offers new life to a failing farm in this affecting romantic drama set on the spectacularly bleak Yorkshire Dales. Johnny (Josh O'Connor) feels condemned to a life on the family farm. His father (Ian Hart) is dying a bitter man. His grandmother (Gemma Jones) sits in constant judgement. Johnny finds scant relief from constant labour in binge drinking and alarming bouts of roughhouse sex with other men.
When his father hires itinerant Romanian migrant worker Gheorghe (Alec Secareanu) to help with lambing, Johnny's disdain is automatic. A dislodged farmer himself, Gheorghe is attuned to the tough rural existence and takes to the work like a man returning to the well of life. Johnny's antagonism is compounded by his his attraction to the handsome interloper.
Writer/director Francis Lee, raised on a Yorkshire farm himself, delineates their explosive courtship convincingly and poignantly. Reimagining Brokeback Mountain for a less homophobic age, God's Own Country does double service in a xenophobic age, finding renewal in the tenacity and vigour of immigrant aspiration.
"A troubled, taciturn young man on a remote Yorkshire farm is the keen focus of first-time filmmaker Francis Lee's intense romance God's Own Country. Lee's love for this hard land and the boy trapped in it is unexpectedly moving and rich. This is a small production that is big in heart, honesty and raw talent." — Fionnuala Halligan, Screendaily