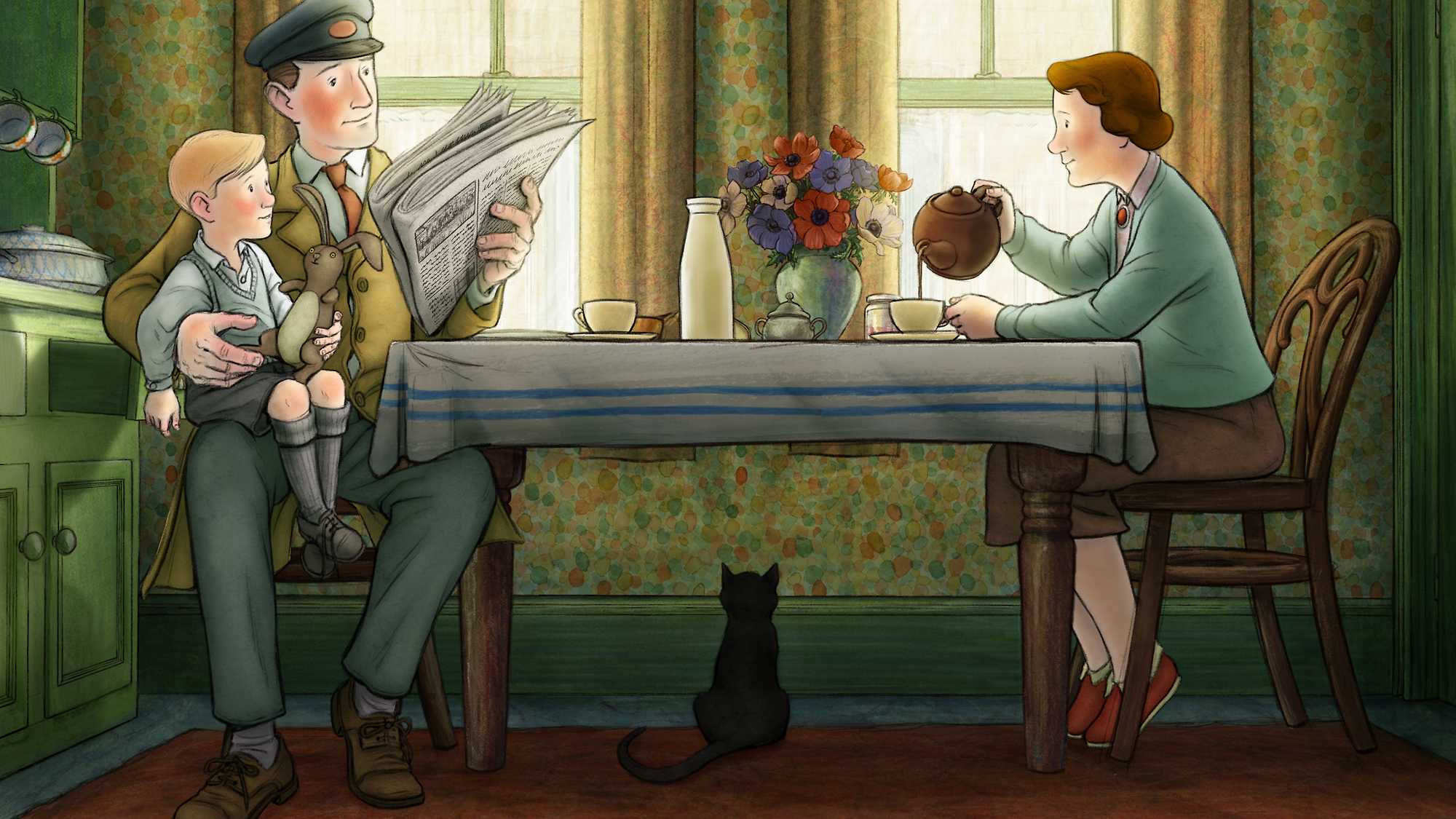 This funny and poignant animated feature perfectly captures the tone and visual style of Raymond Briggs' tender graphic novel about his 'very ordinary' parents, from their first trip to the pictures in 1928 (Hangman's House with Victor McLagen!) to their deaths, just months apart, in 1971.
There's a canny social and political history of Britain traced through their experiences and amusingly expressed through decades of gentle crossfire between Labour Dad and Tory Mum. A lifelong milkman with few complaints, Ernest keeps a close eye on world events – the rise of Hitler, the arrival of the fridge, the phone and the television, and the actions of successive governments – while Ethel, a former lady's maid, would rather sleep than watch the moon landing on TV and bristles at any suggestion that their little household in Wimbledon might be considered working class.
The voice work of Jim Broadbent and Brenda Blethyn is a treat, with Luke Treadaway as the grown-up Raymond who came of age in the 60s and headed to art school – much to his mother's dismay. A soundtrack marking out the years in popular music also features original contributions from Carl Davis and Paul McCartney.