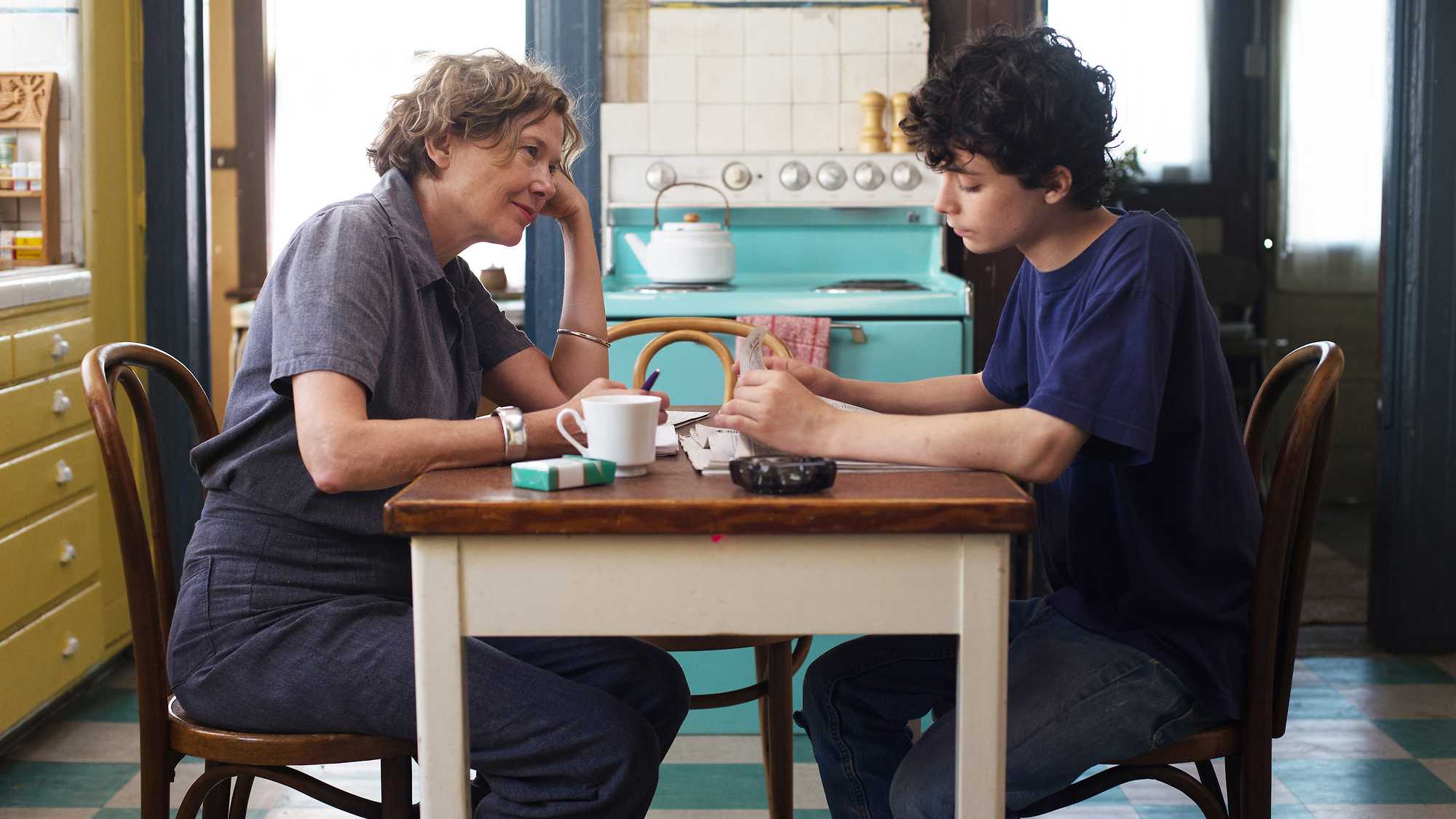 A loving, funny and insightful memoir of the mother who brought him up – and two younger women she might have enlisted to assist – Mike Mills' 20th Century Women swirls happily around a richly shaded performance from Annette Bening. Set in sunny, late 70s Southern California on the brink of the Reagan era, the film is brimful with the music, artefacts and attitudes of its day, a lively time capsule inviting constant comparison to where we have landed now.
Lucas Jade Zumann plays 15-year-old Jamie and it's through his eyes that we see the bohemian household over which his mother, Dorothea, holds uncertain dominion. There are two boarders, Abbie (Greta Gerwig), a purple-haired punk photographer, and William (Billy Crudup), a hippie handyman – and pushover for any woman who fancies him. Dorothea is unaware of a third house-guest, Julia (Elle Fanning), the girl next door whose propensity for chaste sleepovers is driving Jamie insane.
The plot is wafer-thin, but the joy of 20th Century Women is in how these beautifully realised individuals bounce off each other and bring the joys, frustrations and fashions of forty years ago wafting into the present.
"A captivating Annette Bening is the beating heart of this gloriously unclassifiable movie… Part comedy of manners, part mother-son love story, it had me laughing and tearing up simultaneously… Although Bening reigns supreme, Mills zigzags through time and his characters' lives with a messy amplitude that is downright Renoiresque. Everyone has his reasons. Everyone has her say." — Molly Haskell, Sight & Sound