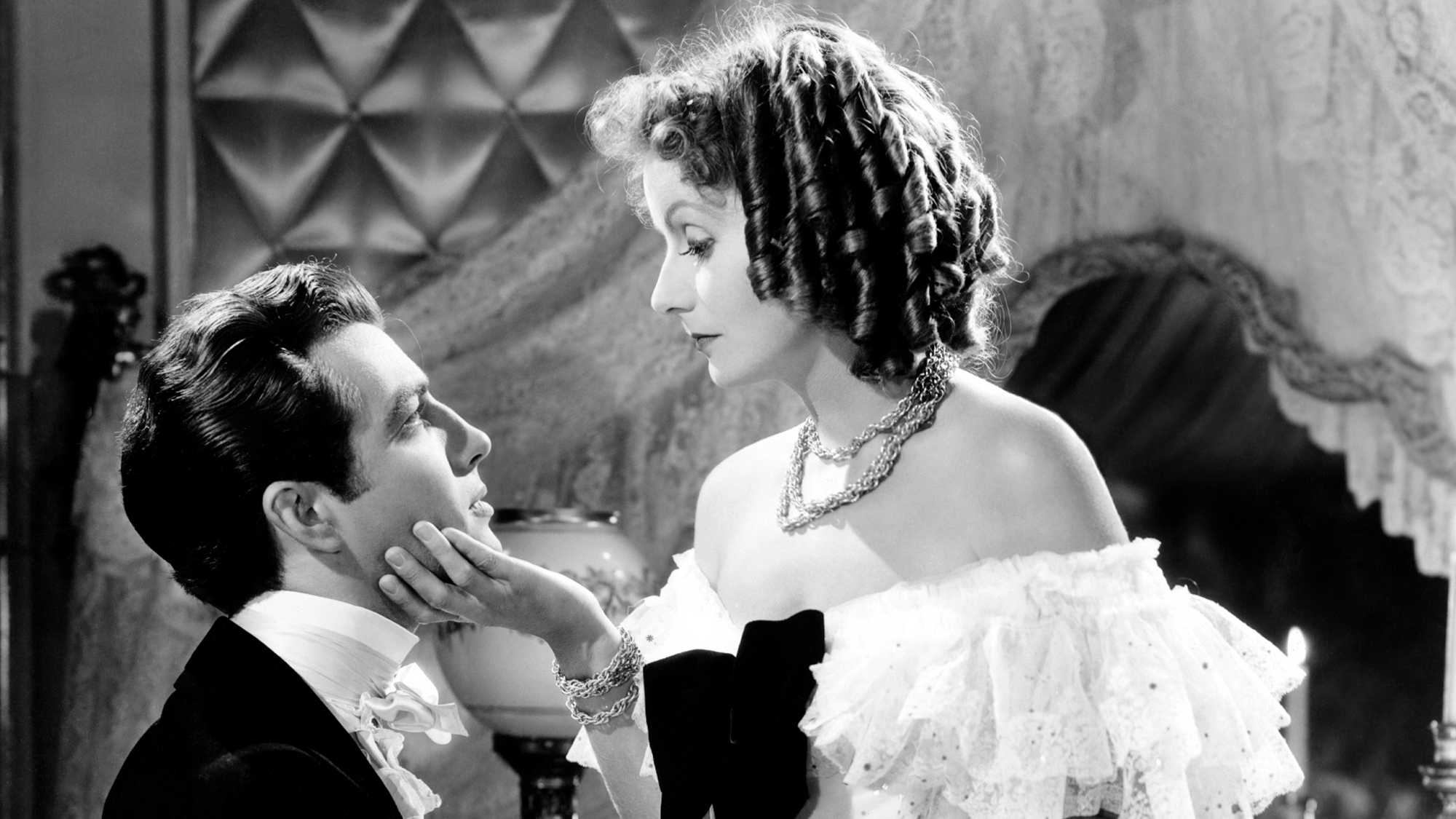 There's rarely been a more sumptuous production than this 1936 MGM classic, and there's never been a more exquisitely heart-breaking Camille than Greta Garbo. This was her most popular performance – and everything about the movie is at her service: Adrian's pale gowns, the rapt gaze of William Daniels' cinematography, the objectification of handsome, callow Robert Taylor as her lover, and director George Cukor's appreciation of screen acting genius.
"If you look at Greta Garbo's Camille today, you can act smug if you are so inclined. You can say; Well, of course they could do that kind of nonsense in 1936, but you couldn't do it today. I think you'd be right – no one in Hollywood, at least, now has the daring or the wisdom to do this story with such breathtaking simplicity and brevity…
After Garbo, people stopped doing Camille, because she had nailed it, because no one else was reckless enough to go near her gravity again… How does an actress make the death in Camille a surprise except through genius? The bittersweet expressions on her face are by now the idiom of classic cinema. Everyone went to school on her… This is Hollywood at its best." — David Thomson, Have You Seen…?