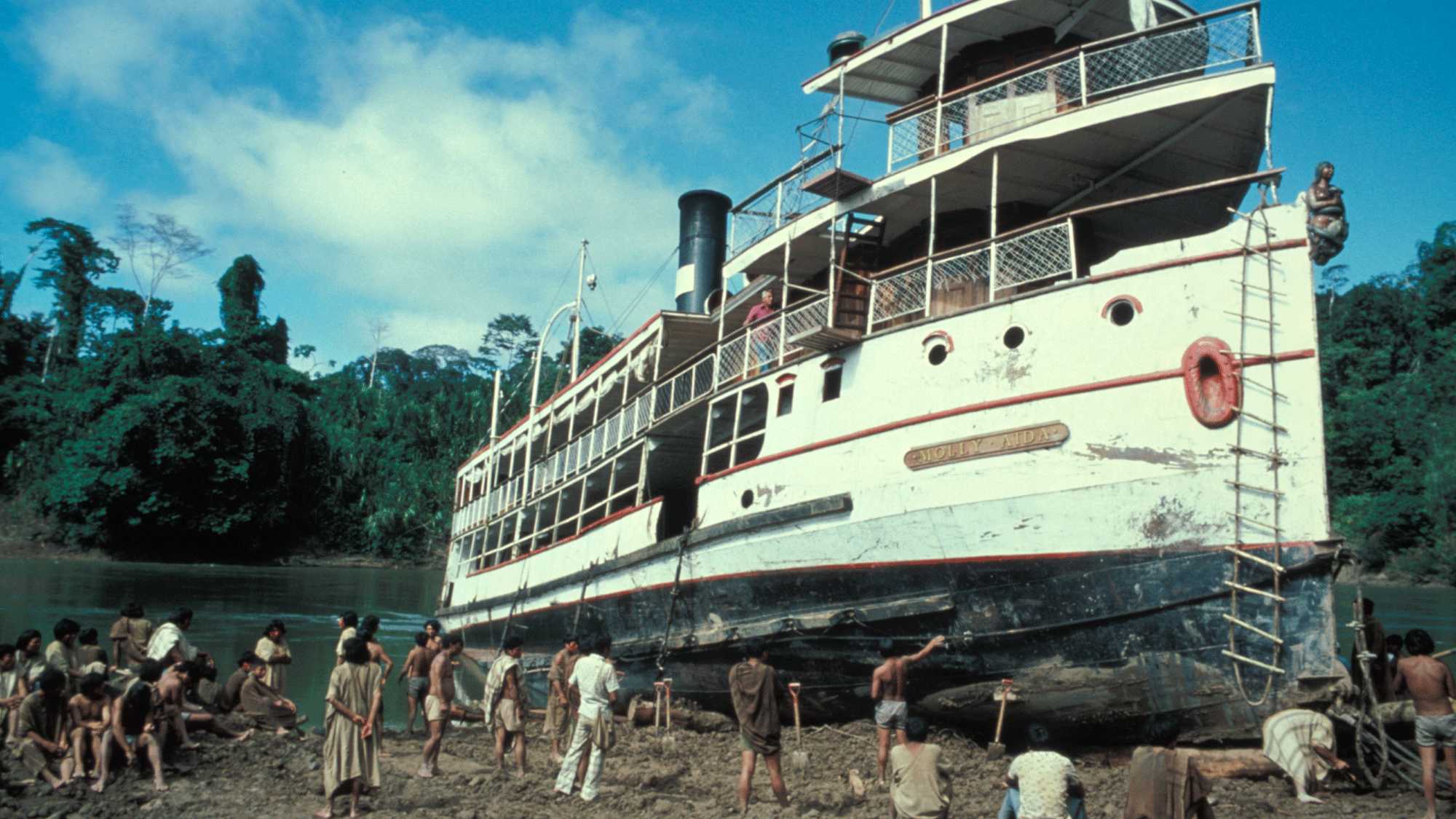 The film lays out the troubled history of the production then follows Herzog and his antagonistic star Klaus Kinski into the Amazonian jungle as the four-year ordeal reaches its culmination. This is the film that first branded the jubilant angst of a Werner Herzog rant on our brains: the jungle has become an "obscenity… The trees here are in misery, and the birds are in misery. I don't think they sing. They just screech in pain." A poet of simpler pleasures, Blank frames his bemused portrait of Herzog's excesses within a lyrical portrayal of the indigenous work force. The juxtaposition is as unforgettable as the resemblance of Herzog to his fictional hero.
"Les Blank's Burden of Dreams is a film that transcends traditional behind-the-scenes fare and becomes a layered, sophisticated documentary unequalled in the realm of films about filmmaking… It's a superlative documentary that complements Herzog's movie in a way that no other behind the scenes film has ever done; Burden of Dreams serves as an alternate, non-fiction look into the world of a devout dreamer and the tolls those dreams take on him and those around him." — Daulton Dickey, Film Threat
"The film is at once funny and, in its depiction of the scant differences between art and megalomania, somewhat frightening." — Dave Kehr, Chicago Reader
RadioLIVE's Graeme Hill interviews Maureen Gosling about the making of Burden of Dreams.
What was it like to edit three and half months worth of 16mm footage to make Burden of Dreams? Read the Flicks.co.nz interview with Maureen Gosling.