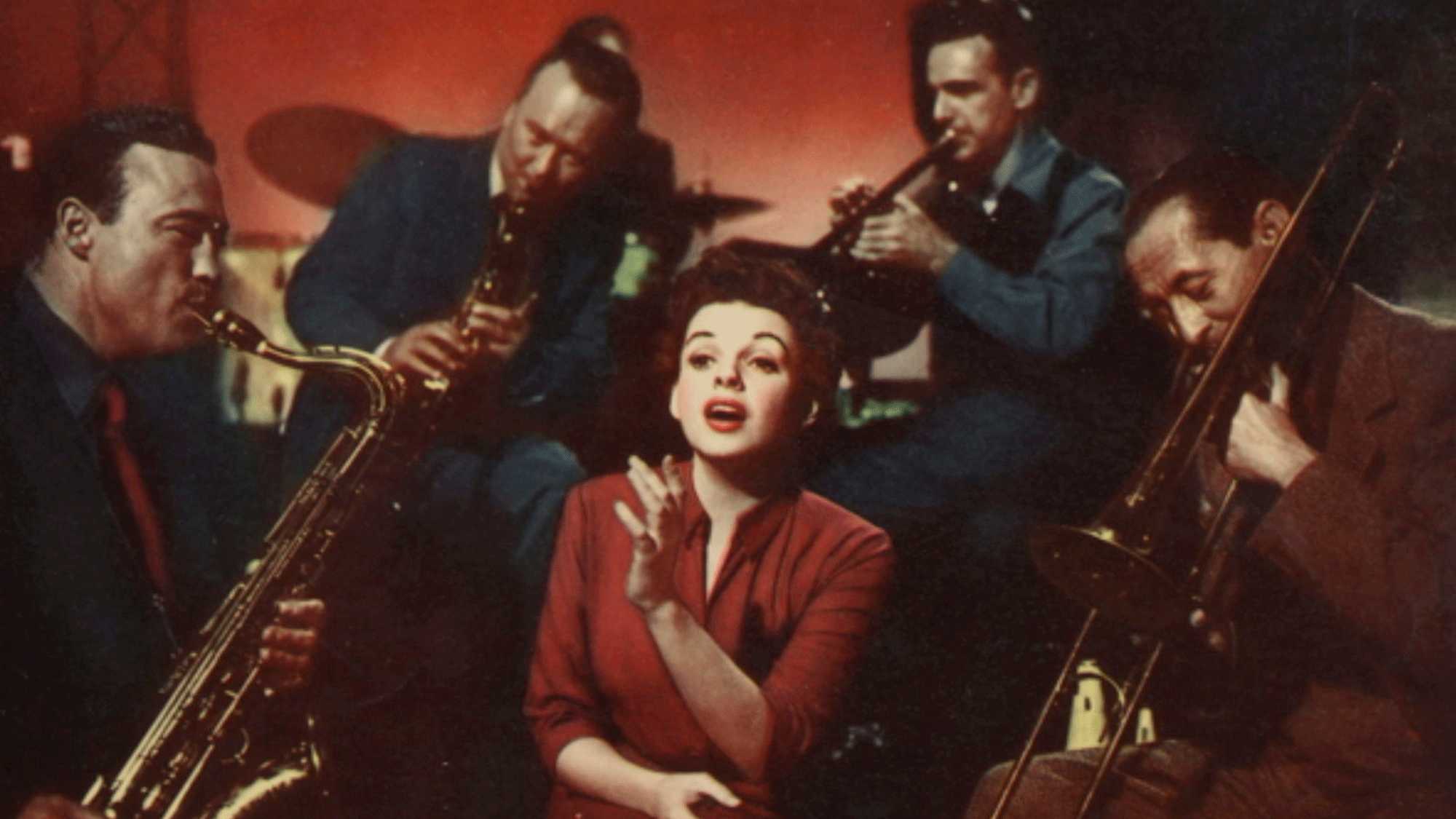 Judy Garland (as a singer on the rise) and James Mason (as a fading matinée idol) personify Hollywood's archetypal view of showbiz coupledom in this landmark musical drama from 1954. (Hello, La La Land.)
In fact, Mason, already a star in Britain, was really hitting his stride in Hollywood (and is superb in this film) while Garland's personal struggles were already legendary. This was her first film in four years. But 16 years after `Somewhere Over the Rainbow', she could still play a Hollywood newbie at the outset of this film and carry an audience with her. Her vulnerability and get-back-up valiance were integral to her appeal, never more so then when she sang. Her spellbinding rendition of Harold Arlen and Ira Gershwin's 'The Man That Got Away' was selected by the American Film Institute as the 11th greatest song in American cinema history! Could they not have simply declared it the quintessential torch song?
George Cukor is justly remembered as Hollywood's most simpatico director of the great female stars and you won't doubt it watching A Star is Born. Though Moss Hart's script is smart, the view of studio malfeasance in the life of the stars is not as damning as a behind-the-scenes tale starring Judy Garland might rightfully be. To quote the Time Out Film Guide, it's "a glowingly nostalgic evocation of Hollywood knowhow and razz-matazz, with Garland's musical numbers blending effortlessly with the gala premieres, Oscar ceremonies, and privileged moments on set".
Though the most expensive film they had ever made, A Star is Born was truncated by Warner Brothers on its initial release. Restored to its original running time in 1983, with stills bridging some moments of irretrievable footage, the film now arrives in a meticulous HD transfer that does the original Technicolor CinemaScope cinematography proud.

Please note the film screens with a 15 mins intermission.