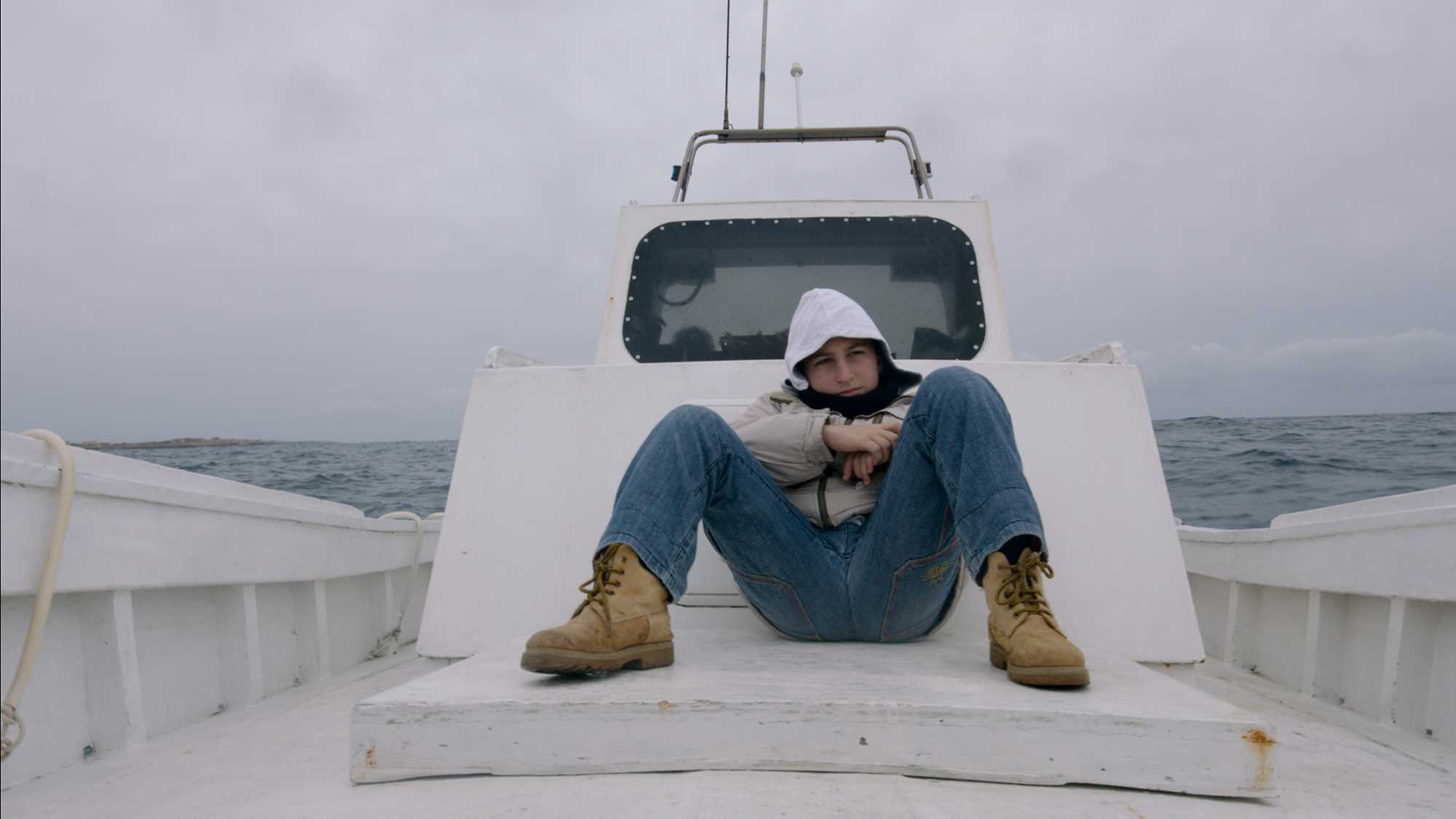 Fire at Sea
2016
Fuocoammare
A tiny island of around 6,000 people, Lampedusa lies 205 kilometres from Sicily and 113 from Tunisia. Superbly shot by filmmaker Gianfranco Rosi himself, this documentary provides an indelible and compassionate double portrait of the island's traditional community and the humanitarian crisis thronging its shores.
Rosi, who won Venice's Golden Lion for Sacro GRA (NZIFF14), may be the world's most honoured documentary filmmaker. Fire at Sea likewise beat off all feature films to win the Golden Bear in Berlin this year.
Disarmingly, he puts a 12-year-old local boy at the centre of his picture. Like boys since time immemorial, Samuele roves the island waging war on flora and fauna with his slingshot. He's a touchingly earnest kid, applying himself without complaint to overcoming the handicaps of wobbly sea legs and a lazy eye. (His English lessons are another matter.)
Rosi regularly cuts from the homely world of Samuele and his family to the anonymous, high-tech Lampedusa of sea rescues, with its landing and processing of teeming boatloads of the homeless. Late in the film, sustained coverage of the evacuation of African refugees from an appallingly crowded boat confronts grim reality with unforgettable clarity.
The most explicit link between these worlds is Samuele's doctor, who tends with equal kindness to locals and stricken refugees. For him compassion is a given. Rosi's film tacitly demonstrates how that principle can and must be enacted for the stateless on a dauntingly large scale, while keeping a tender eye on a 12-year-old boy preparing to grow within the horizons he knows.
"Fire at Sea is a prime example of muscular humanism that heeds the conclusion of Susan Sontag's Regarding the Pain of Others: that it's not enough to just look and recognize suffering, but that it needs to be told, narrated, made into a story – something people can act upon." — Olaf Möller, Film Comment