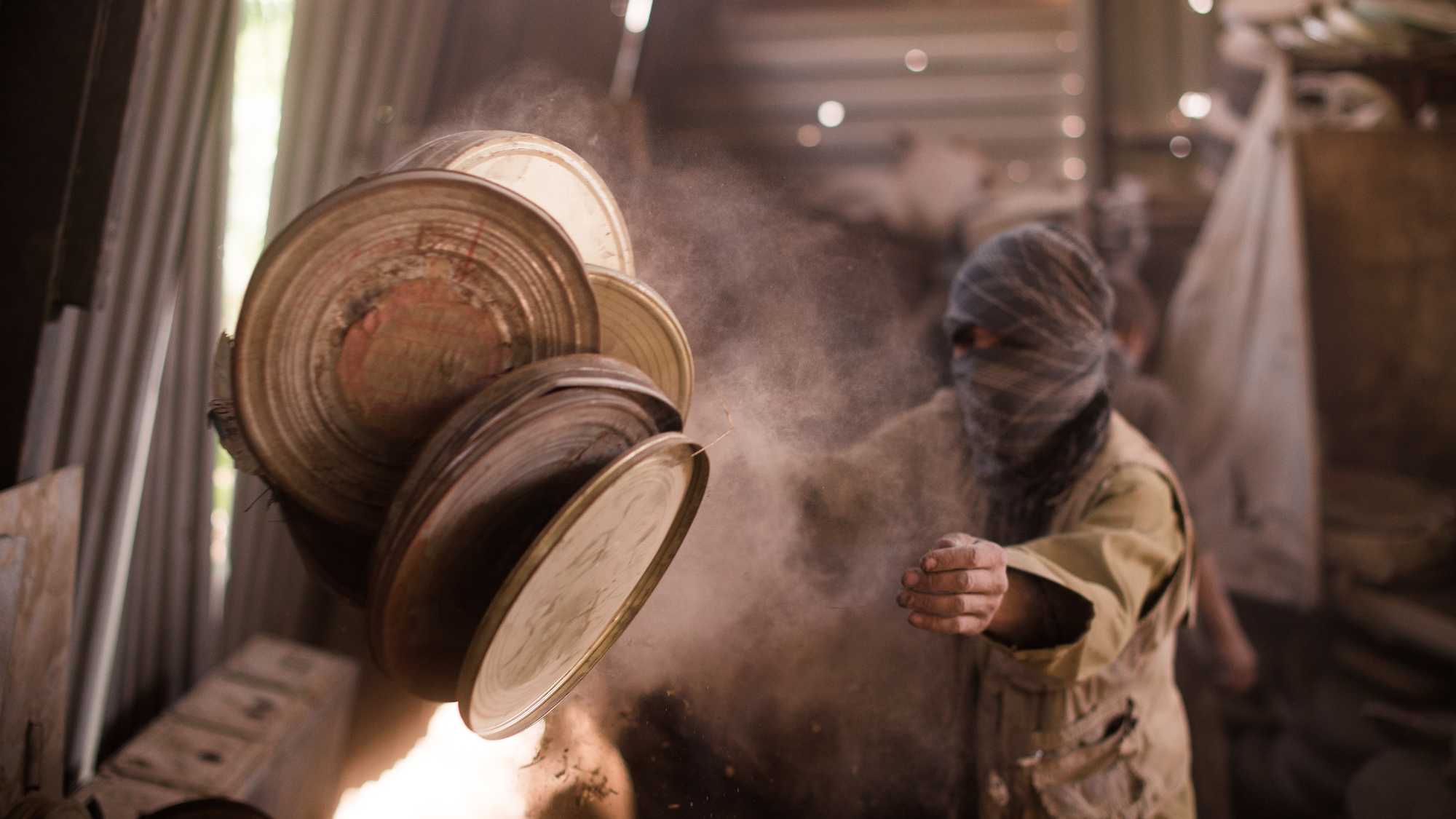 Pietra Brettkelly will be in attendance for the first screening

The fourth feature-length offering from New Zealand documentary filmmaker Pietra Brettkelly (Māori Boy Genius, NZIFF12) is her most ambitious project yet. A Flickering Truth follows filmmaker Ibrahim Arify as he returns from exile to his native Afghanistan with the intention of restoring thousands of hours of Afghan films for the nation. Film was outlawed by the Taliban government, and although they have now been deposed their threat remains, particularly in the continuing suicide bombings in Kabul.
Arify's task is not easy and his frustration is immediately felt as he struggles to unearth reels of film – some literally dug out of collapsing barns, and others hidden in ceilings and discovered by pure chance. He must also deal with a workforce often too scared to act after so many years of oppression. As the project slowly comes to fruition, the importance of his work hits home: a collection of newly restored films is toured around the country, and rows and rows of spellbound faces – many seeing film for the first time – experience their own country's rich artistic culture and history.
Following the approach of the great documentary maker Frederick Wiseman (In Jackson Heights), Brettkelly's crystal-clear images are unaccompanied by title cards, talking heads or, perhaps most ambitiously, voiceover, so the viewer is flung into the world of the film and forced to be part of the action. The very real physical threat of the world depicted becomes all too apparent, heightening the importance and urgency of the work Arify is undertaking. Film preservation has never looked so important or so current. — TW