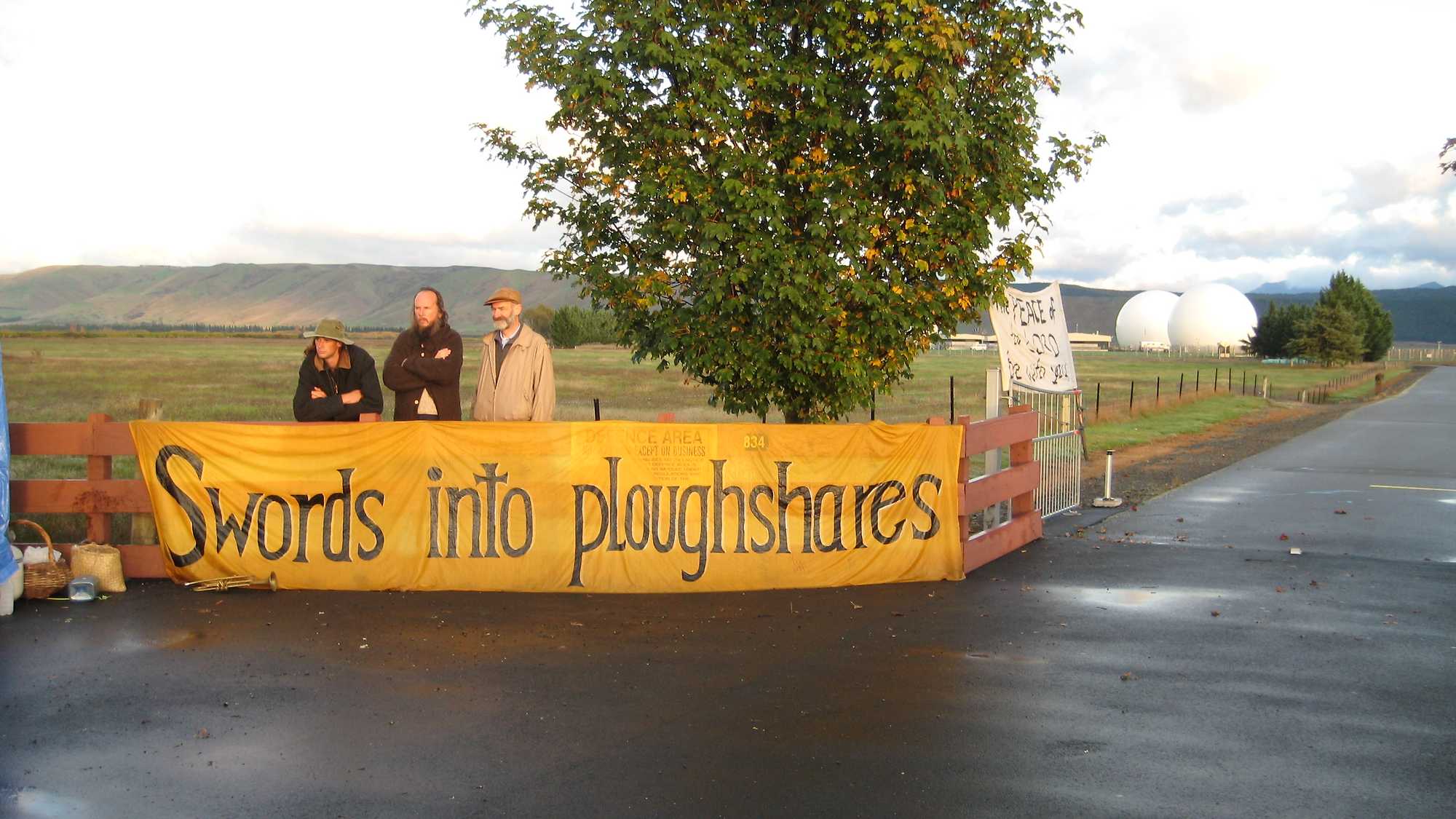 If our PM or the relevant public servants feel truly comfortable about New Zealand's participation in the Five Eyes intelligence alliance, it doesn't show when they are seen explaining it, defending it, or downright refusing to talk about it in this documentary. The disavowals we see are a matter of public record, but filmmakers Errol Wright and Abi King-Jones (Operation 8) embed those TV interviews, parliamentary declamations and media ops in a concise history of New Zealand's post war dependency on the United States.
For lucid, more confidently-held commentary, the filmmakers turn to inveterate watchdogs such as Nicky Hager, Jane Kelsey, Murray Horton and Paul Buchanan, but evolve a position of their own through the accumulation and agile juxtaposition of some very telling material.
They also thread an unlikely tale of protest through this scenario, following the actions of the three earnest bumblers who, against all odds, successfully damaged the Waihopai spy station in 2008. A priest, a subsistence farmer and a teacher, they acted out of Christian conviction, claiming Five Eyes implicated New Zealanders in the murder of children in Iraq.
When they ran that argument in court, the jury acquitted them. No Crown witness was summoned to contradict them. When the GCSB has been so often in the news, with Kim Dotcom frequently in tow, there's likely to be an audience, less heroic perhaps, that's simply grateful to this film for providing a blow-by-blow account of the GCSB's misadventures – and their expanding powers to make suspects of all of us.