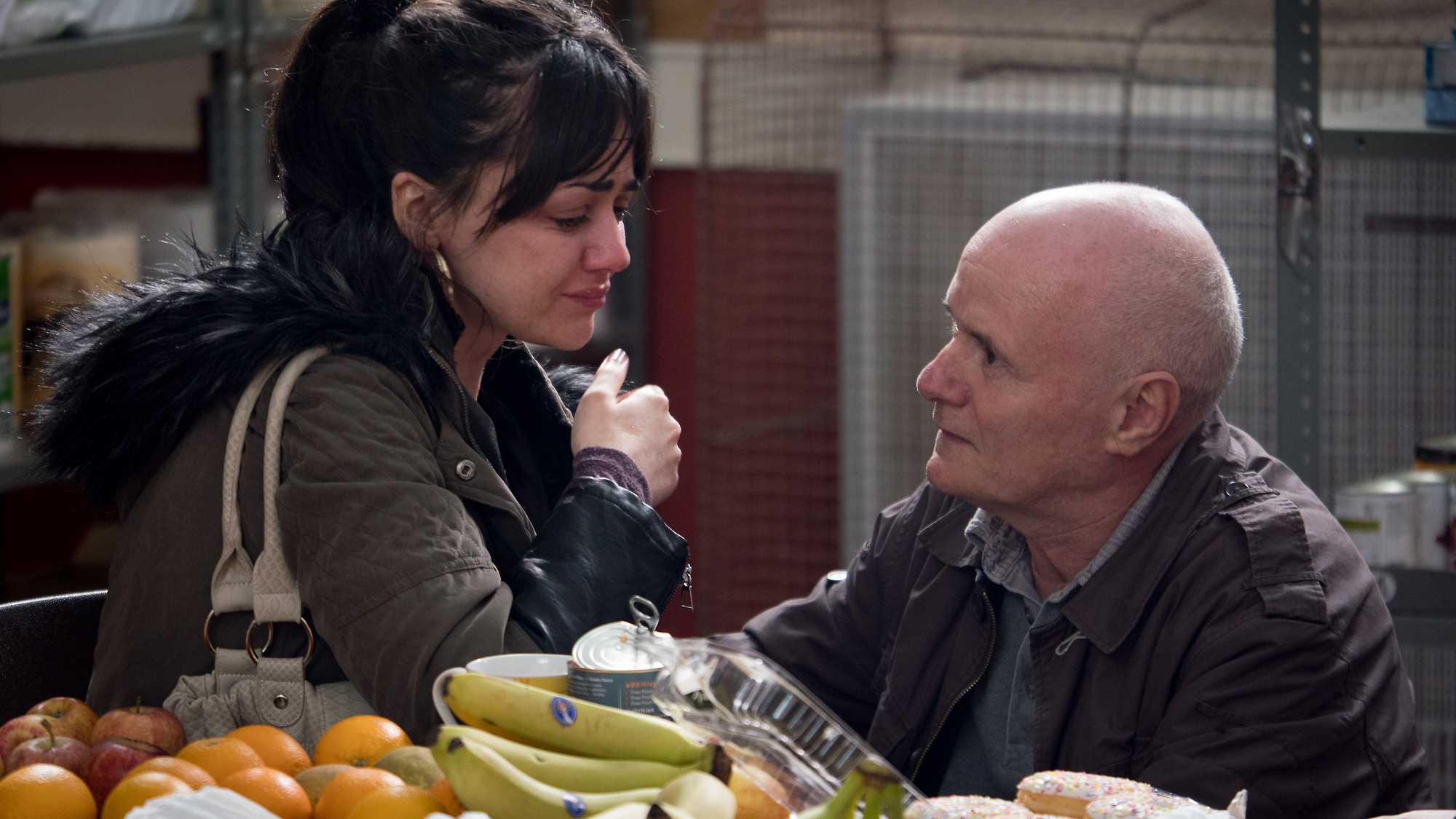 British cinema's social realist enters his eighties with a second Palme d'Or to his name after the Cannes Jury this year awarded his feisty new film the festival's highest prize.
"Fifty years since Ken Loach raged against homelessness in his television play Cathy Come Home, the British filmmaker has made a film infused with the same quiet but righteous anger about the failings of the society around him. I, Daniel Blake is the story of an unlikely but tender friendship between Katie (Hayley Squires), a single mother from London with two kids, and Dan (Dave Johns), a Geordie carpenter in his late fifties who's out of work and recovering from a heart attack.
Both Katie and Dan are feeling the sharp end of the shrinking welfare state: Katie has been forced to move her children north to Newcastle to find a flat; Dan is stuck in a nightmarish bureacratic limbo between work, illness and benefits… Forces beyond both are turning them into different people. Dan is community-minded, gentle, a laugh. At first, he's able to criticise, even laugh at, the system that's crushing him.
The tragedy of the film – and its rousing point – is that in the end it's all too much for one man, however much he takes a stand. Dan, and people like him everywhere, need a Katie watching their back; they need a community, a benevolent government, us." — Dave Calhoun, Time Out
"The quiet beauty of I, Daniel Blake – the reason it's the rare political drama that touches the soul – is that we believe, completely, in these people." — Owen Gleiberman, Variety