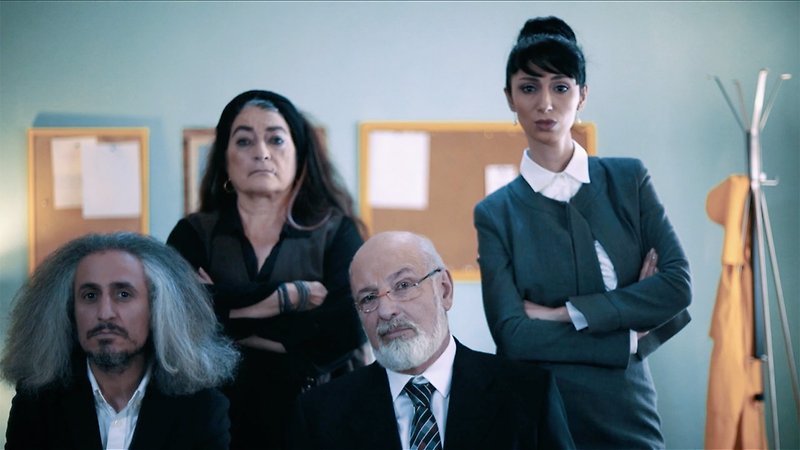 A deadpan delicacy, more tonally attuned to Finnish cinema than to any other Iranian film we can think of, Radio Dreams follows a big day in the life of a tiny radio station, albeit San Francisco's #1 Farsi-language broadcaster. The station manager, Hamid Royani, played by Iranian folk singer Mohsen Namjoo, is a lion of culture (with the mane to prove it) who enjoyed literary prominence in Iran before emigrating to the USA. He maintains his artistic principles with esoteric programming that includes Venezuelan poetry, short stories (his own, translated into numerous languages) and a history of apes in space.
The owner's daughter, a hilariously angular study in philistine impatience, is his mortal foe, interspersing his broadcasts with sundry hokey advertisements. In an ambitious undertaking that promises to unite art and commerce, even East and West, Mr Royani has brought in Kabul Dreams, Afghanistan's first rock band, and arranged for Metallica to meet the band and jam with it. But where's Lars? Will this dream too be dashed?
Holding every beat that added second, there's an undertow of sweet melancholy to this slow-burning picture of a stranded lion and his dreams of cosmopolitan culture.