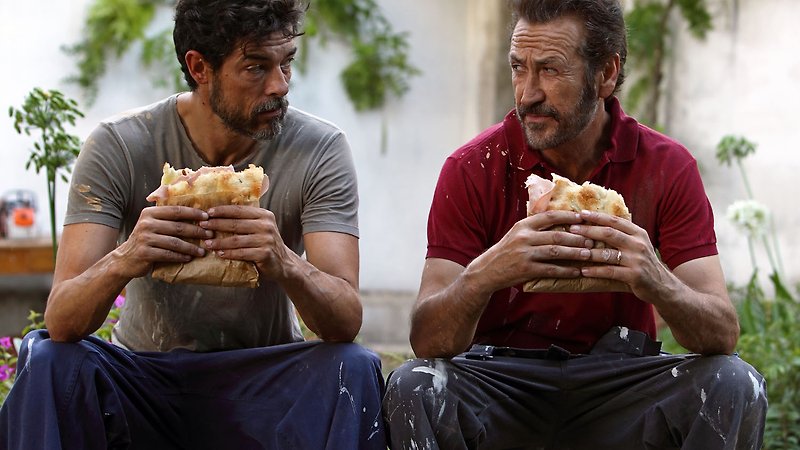 God Willing
2015
Se Dio vuole
In this Italian hit comedy, an atheist cardiac surgeon, Tommaso, has his staunch lack of faith pushed to the limit: his teenaged only son gets God, after falling under the influence of a charismatic young priest. Tommaso is further horrified when his wife and daughter also undergo a renaissance. With a sharp script penned by director Edoardo Falcone himself, agile direction and spot-on performances all round, God Willing performs a shrewd balancing act in a famously Catholic country. It is as dubious about the dogmatism of the hardcore atheist (hello, Richard Dawkins) as it is about the longevity of youthful religious zeal.
The mano a mano banter between Marco Giallini, in the prize role of Tommaso, and studly Alessandro Gassman, as the streetwise priest Don Pietro, anchors the film soundly while farcical complications drive the narrative to its rather wistful conclusion.
"As a successful screenwriter making his directing debut here, Falcone succeeds in pleasurably wrong-footing the audience throughout, with a few fun farcical flourishes and some tender moments, too. Ultimately the film turns into a bromance of sorts... It's [about] a relationship that (just maybe) hints at an optimistic vision for the healing of wider divisions in Italian society at this time.
Those hoping for scathing religious satire won't be satisfied by the cozier direction that the film takes, but God Willing ends up in a more rewarding place than you might imagine." — Alex Ramon, PopMatters.com