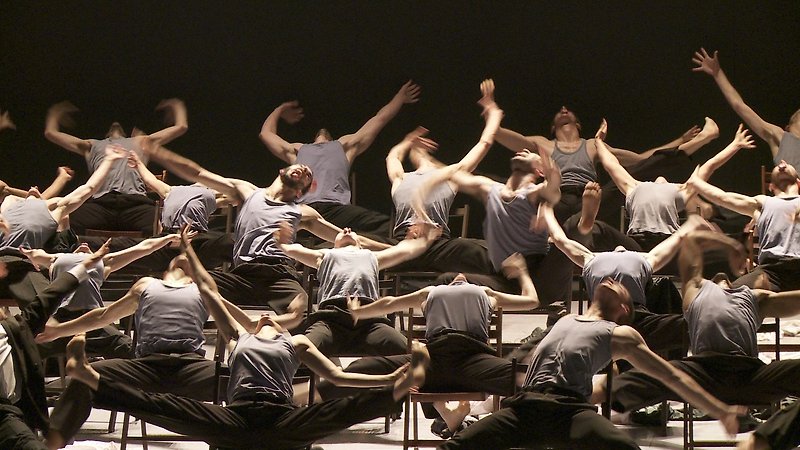 If you've not heard of Israeli choreographer Ohad Naharin, you'll wonder how that could have been once you've seen what he does in this film. For dance aficionados, this is surely the most anticipated artist portrait since Wim Wenders' Pina.
"A spectacular and celebratory investigation of a modern dancer's creative process, this documentary tracks the four decades-long career of renowned choreographer Ohad Naharin, the artistic director of Israel's Batsheva Dance Company. Thoughtfully and painstakingly researched, the film is packed with visually arresting archival footage from every stage of Naharin's professional (and personal) life…
Choreographed pieces move in kinetic bursts from the rehearsal studio to the stage and, in interviews, dancers who've worked with him and colleagues from different periods offer insights in terms both admiring and blunt. Naharin is similarly expressive – about… the joys of physical expression, his struggles to convey his vision to those tasked with embodying it and the dance-world backdrop against which he developed his singular choreographic style and movement language, known as Gaga.
Heymann, a veteran documentarian whose filmography includes an earlier work about Naharin, skillfully constructs a portrait from these elements, methodically adding layers and sometimes revisiting previously seen footage, arming the viewer with new revelations and a more complicated understanding." — Lynn Rapoport, San Francisco International Film Festival