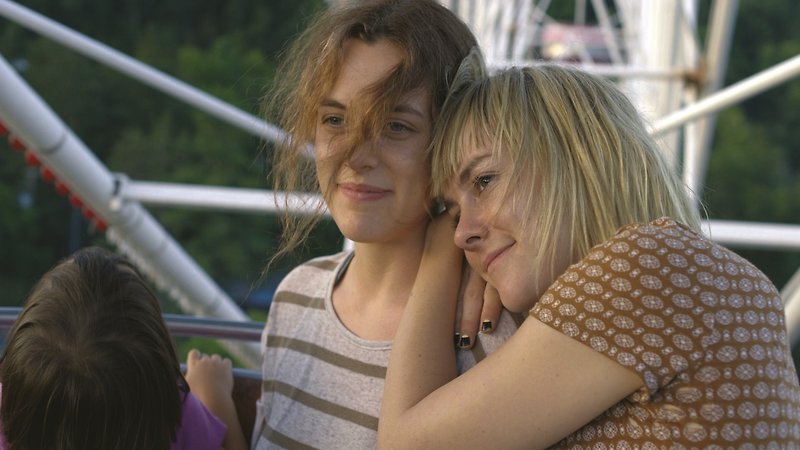 Jena Malone and rising star Riley Keough shine in this exploration of the ambiguous bond between a lonely soft-spoken young mother and her free-spirited friend.
Neglected by her husband, Sarah (Keough) embarks on an impromptu road trip with her livewire college friend Mindy (Malone). After an alcohol-infused heart-to-heart, a long-unspoken intimacy emerges between the old friends, before both return to their respective lives. Some years later, Sarah accepts an invitation to Mindy's wedding, guessing that her sense of unfinished business is not shared by the bride.
The naturalistic style of American filmmaker So Yong Kim (Treeless Mountain, NZIFF08) perfectly captures intimacy and latent, sometimes unformed, emotional truths. Summoning beautiful performances from her actresses, she has crafted a bittersweet, elliptical love story about muted desire and the grey areas that can make the definition of a friendship so elusive.
"The wonder of this new film from So Yong Kim is how deftly it digs beneath the clichés and formulas of familiar sub-genres (female friendship movie, road movie, lesbian romance) to come up with something specific, nuanced and insightful… What Kim is after here is nothing less than the magic of two people connecting…
Malone is a force of an actress who also knows how and when to dial it back… The revelation here, though, is Keough (Elvis Presley's granddaughter and a supporting player in Mad Max: Fury Road), who looks like Kristen Stewart but has a presence all her own." — Jon Frosch, Hollywood Reporter