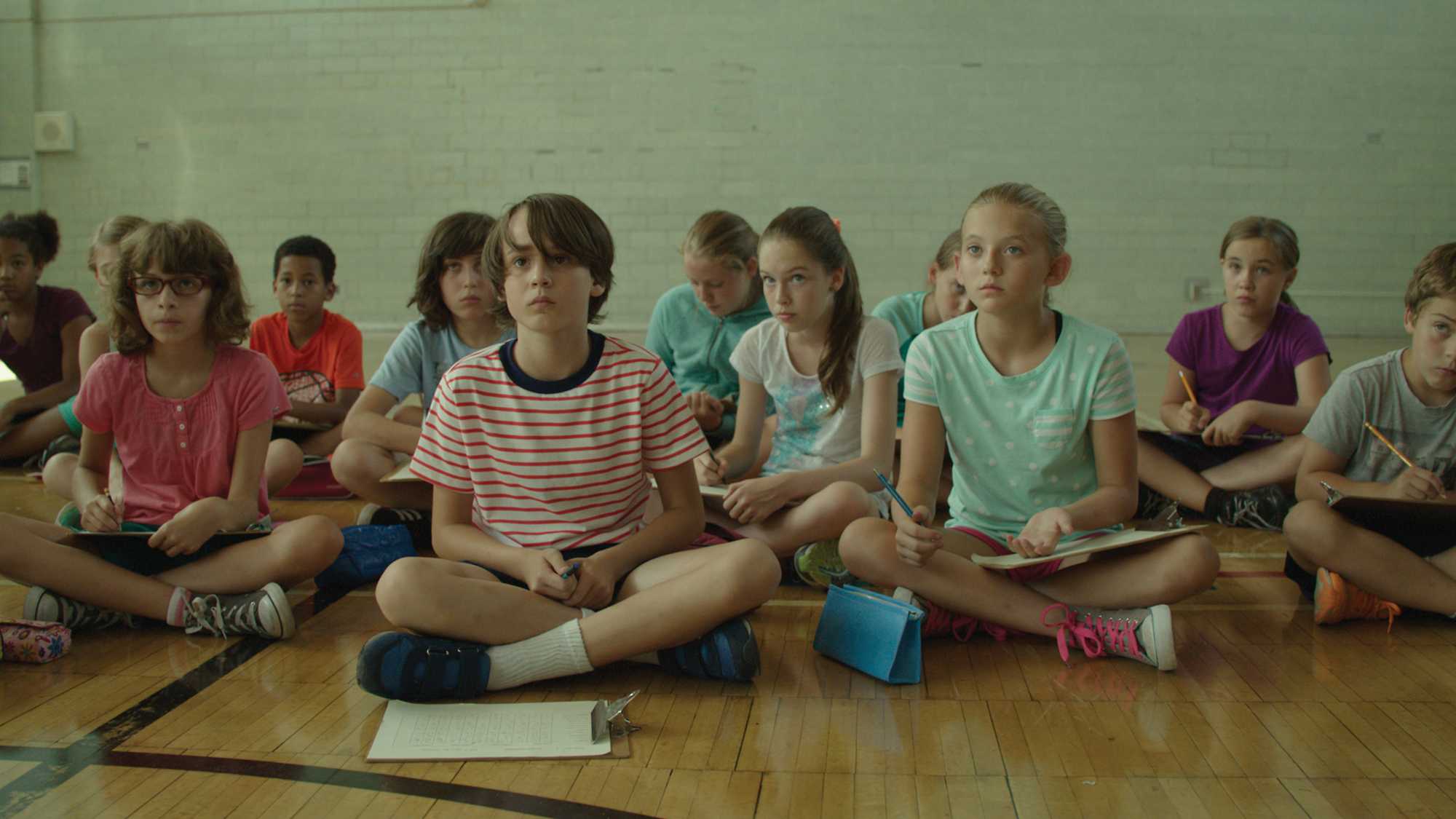 The moment you see him amongst the school children at the start of Les Démons, skirting the fringes of a free-expression dance class, the piercing gaze and wary physique of child actor Edouard Tremblay-Grenier mark him instantly as uncannily watchable.
In this rather wondrous film, drawn from his own childhood by masterful young writer/director Philippe Lesage, the fears and unruly impulses that fill the head of ten-year-old Félix are keenly observed in those all-suspecting eyes. So, thankfully, is the sheer joy of refuge provided to a small boy by a pair of adoring older siblings. (Every French-language film about growing up has to have a bedroom dancing scene, and these three are granted an all-time best.)
Félix frets about his parents' rows, or a shot of a missing kid on a TV news bulletin. He misconstrues overheard adult conversations or believes the trash other kids talk about homos, AIDS (it's the 80s) and the preference of serial killers for victims exactly his size. Lesage's recollection of the power plays and inter-group dynamics amongst kids is right-on and often funny: Félix is watching closely too, and it will be his own experiments with power that eventually unsettle him the most.
Lesage lays grand symphonic scores – Bach, Sibelius – onto the drama of childhood with remarkable aplomb, but his boldest move is to introduce us to a genuine threat hiding in plain sight in the film's world of swimming pools and leafy suburbia. Parents of young children may wish to look away. For others, this anatomy of innocence, at once visceral and highly evolved, may prove a remarkably clarifying evocation of childhood apprehensions long forgotten.